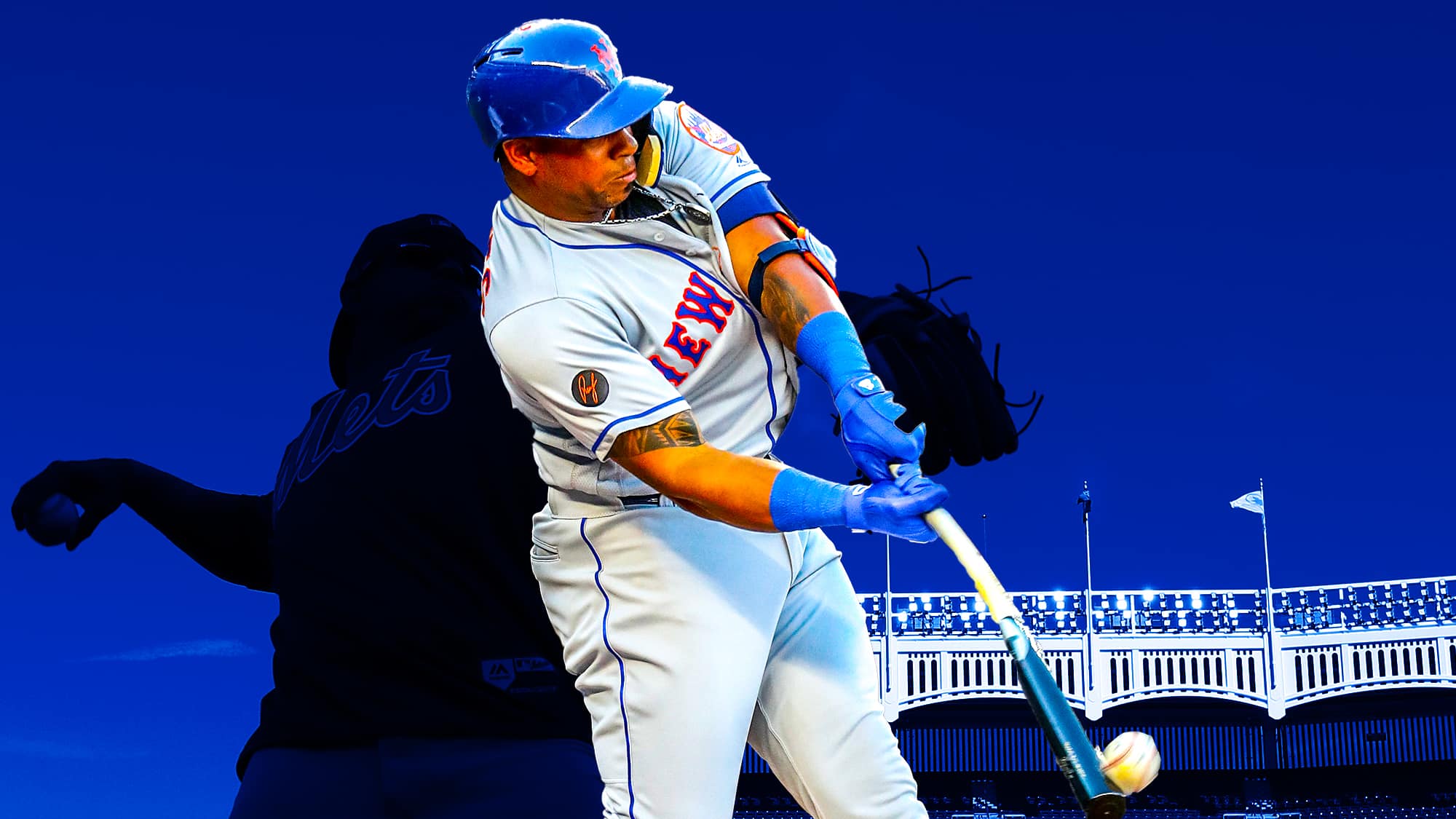 Finally, New York Mets slugger Yoenis Cespedes has returned and at just the right time as he gets a hold of one at Yankee Stadium.
The slugger has returned. It's happened. Yoenis Cespedes has returned to his New York Mets and just in the nick of time.
The man they call Yo golfed a home run in the top of the third inning on Friday night at Yankee Stadium. The solo shot that clanked off the left-field pole furthered the Mets lead from 3-1 to 4-1 against Yankees starter Domingo German.
The difference between Citi Field and Yankee Stadium is UNREAL. A Yoenis Cespedes little league home run. #Mets pic.twitter.com/VqdwfCHKR6

— Elite Sports NY (@EliteSportsNY) July 21, 2018
After missing too much time on the shelf, Cespedes golfing one out is a sight for sore Mets fans' eyes everywhere. Cespedes is currently 2-for-3 with one walk, two runs and one run batted in as the Mets bat in the top of the sixth inning.
In total, the New York NL team has smacked nine hits in total off three Yankees pitchers (German, Adam Warren and Chasen Shreve). Devin Mesoraco and Michael Conforto also showcase two hits apiece.
On the mound, Noah Syndergaard just finished his night after surrendering just one run on eight hits (all singles) while striking out four Yankees batters in only five innings (84 pitches). Though he could have absolutely continued on in the game, Mickey Callaway and company remain extremely cautious when it comes to their young power righty.
On to relieve Thor is Seth Lugo who faces Gary Sanchez in a lopsided 6-1 game in the bottom of the sixth inning at The Stadium.