6) 9/7/08: Miami Nice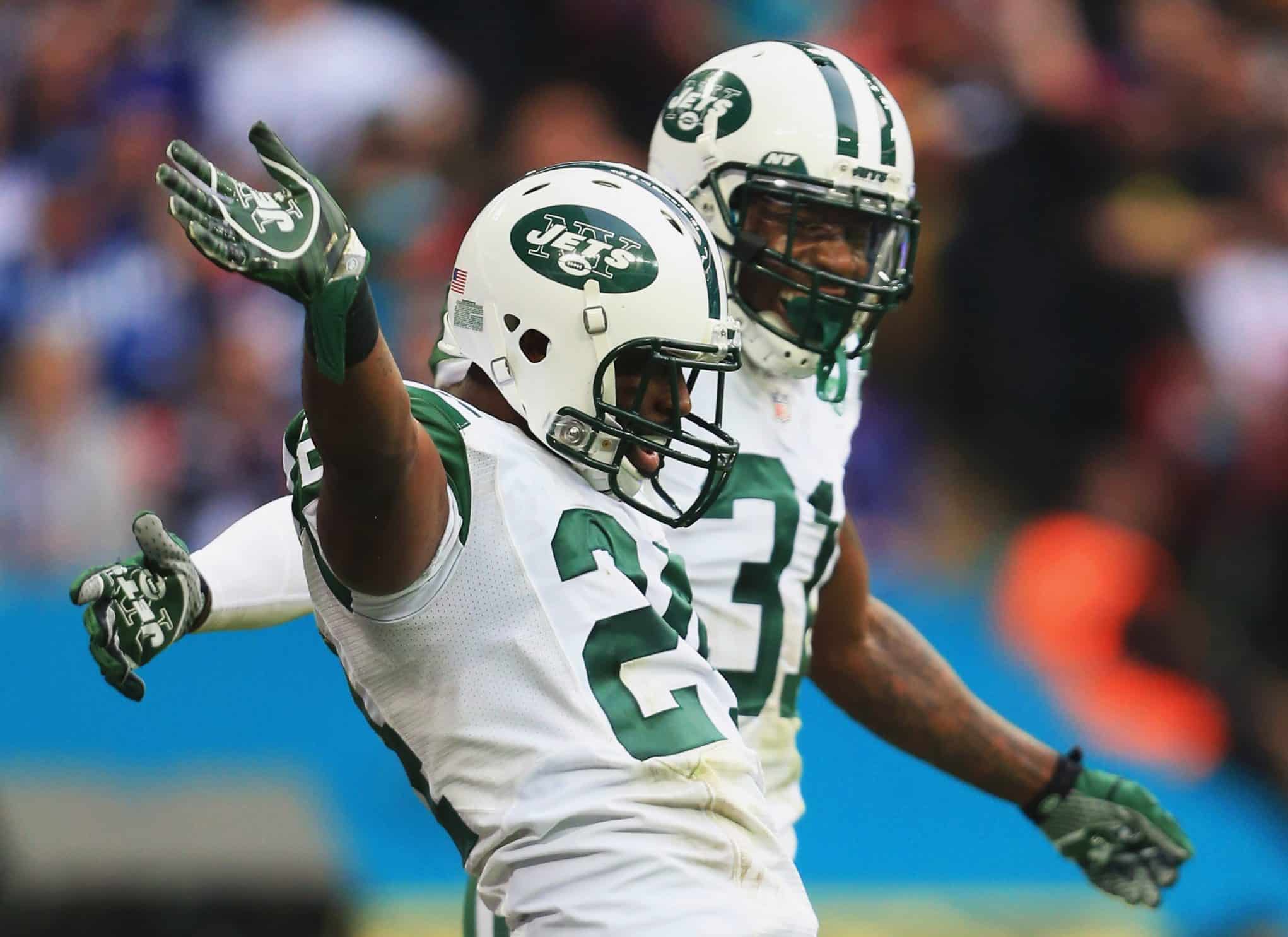 2008 will forever go down as an awkward year on the Jets timeline. Of course, few years don't, but this one was especially befuddling.
Perhaps best known as the "Brett Favre season", the year got off to one of the best starts possible, a 20-14 road win over the Miami Dolphins. The opening victory was punctuated with Revis intercepting the potential game-winning touchdown pass in the end zone, the victim being none other than former Jets signal-caller Chad Pennington. The former Jet and the Dolphins had the last laugh 16 weeks later, topping the Jets at the Meadowlands for the division title. But the Week 1 thriller officially introduced Revis to mainstream NFL audiences.
5) 10/28/07: The Island's Foundation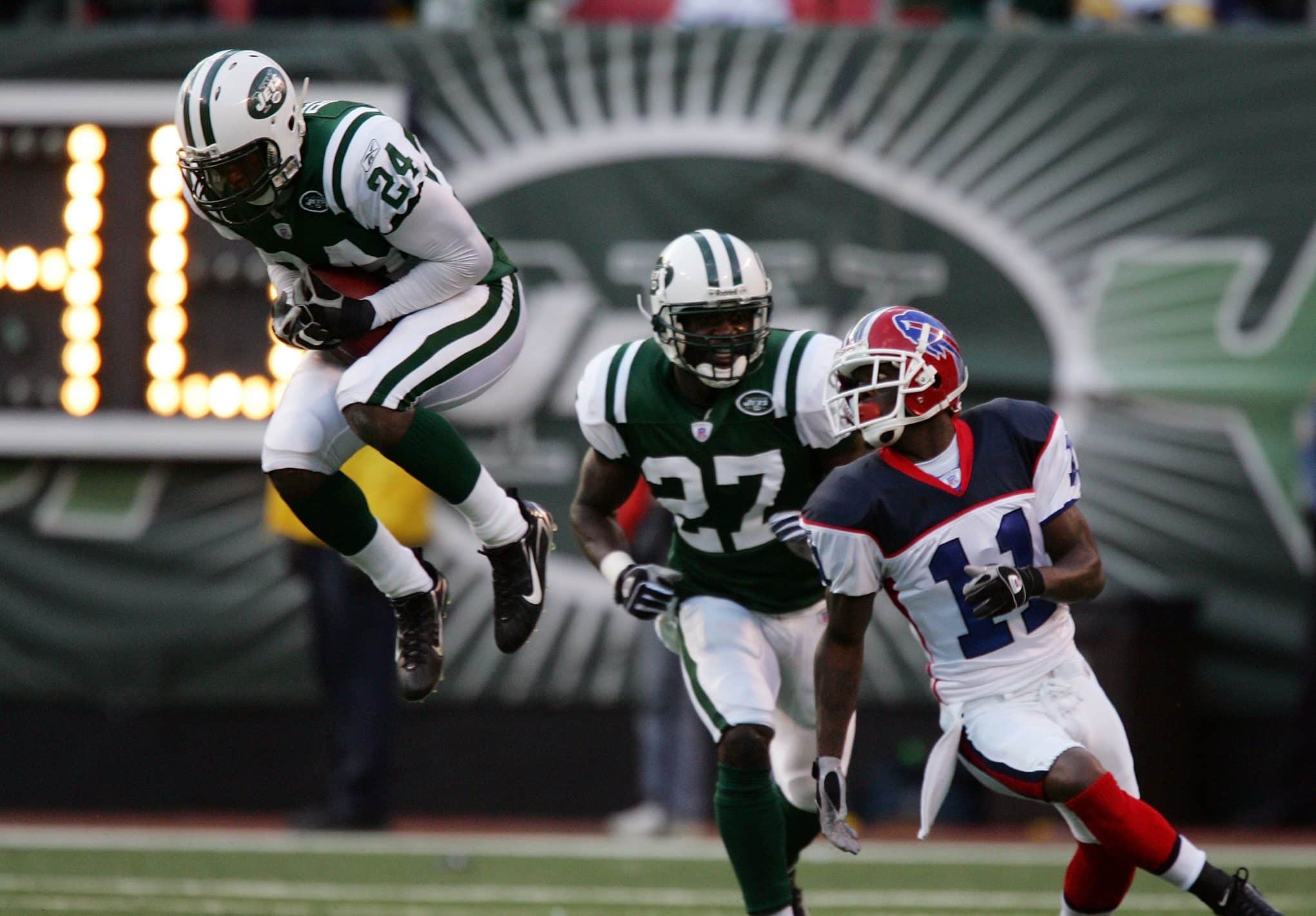 Revis' Jets turnover log was bookended with interceptions against the hapless Buffalo Bills. His first career takeaway was an interception of Trent Edwards, one of the few Jet highlights in a 13-3 loss in East Rutherford.
Buffalo would become the team Revis would terrorize the most in his NFL career, his 47 tackles were the most against any opponent, as were his six interceptions, though that category was tied with Miami.