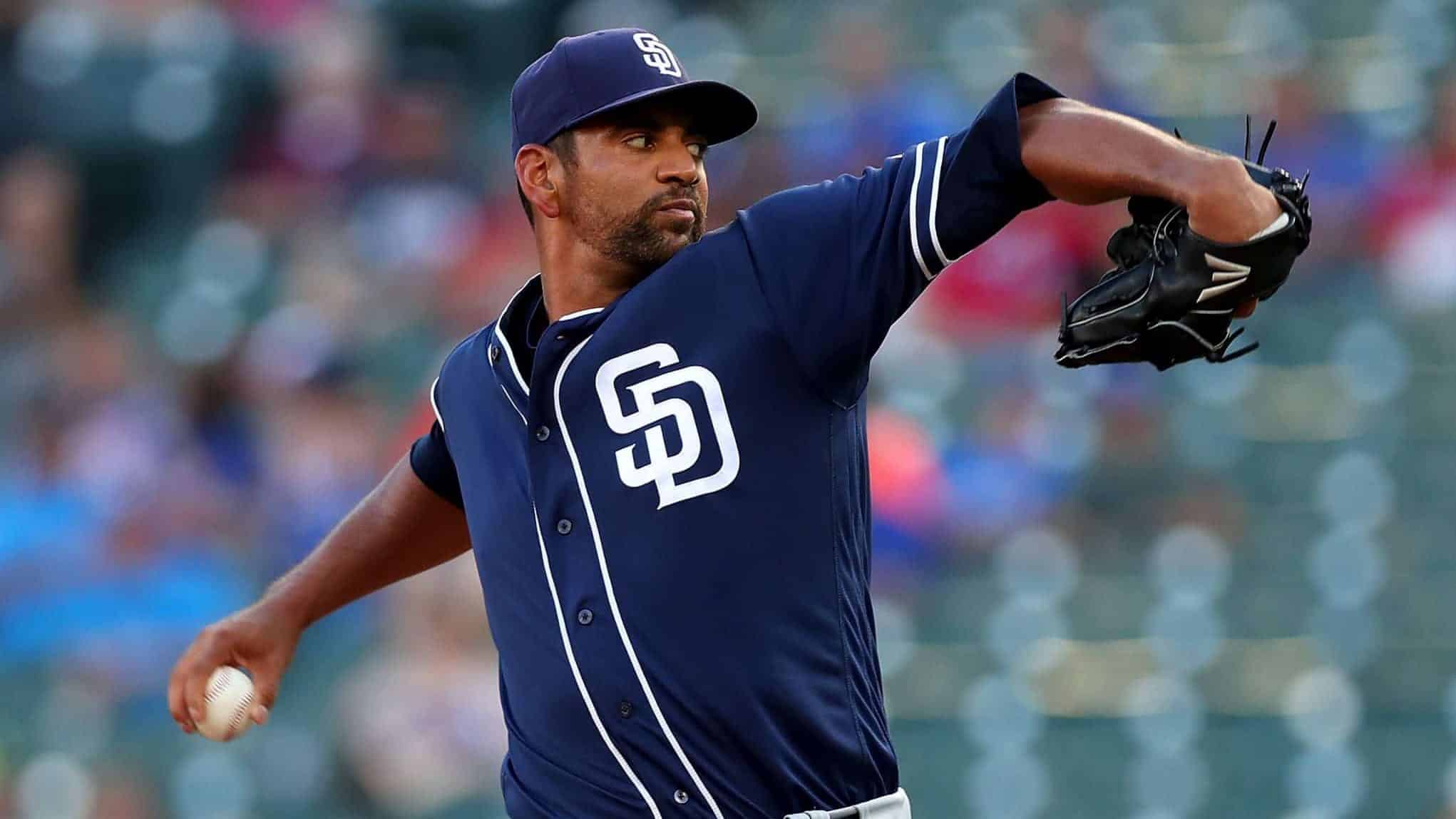 Tyson Ross
The Yankees have already checked in on Tyson Ross and this comes as no surprise. The Padres are rotting in the basement of the NL West and the 31-year-old is set to become a free agent at season's end, making him a candidate to be traded by month's end.
Ross owns a 5-8 record with a 4.32 ERA in 19 starts this season, but entered the month of July with a 3.32 ERA and held opponents to a .222/.301/.364 slash line. Still, his overall numbers don't pop off the page, especially for someone pitching in Petco Park.
What makes Ross an attractive option is that, in addition to checking in on Ross, the Yankees have inquired about left-handed reliever Brad Hand and right-handed reliever Kirby Yates.
Chasen Shreve (2-2, 4.54 ERA) has been the only lefty in the bullpen not named Aroldis Chapman. Adding Brad Hand (3.05 ERA in 44.1 innings pitched) will bring a welcome arm to the 'pen and adding Yates (1.47 ERA in 36.2 innings) can't possibly hurt.
In fact, this could push Boone to take a page out of Rays' manager Kevin Cash's book and replace their fifth starter with a bullpen day if they don't think Ross is an answer. Either way, a match with the Padres certainly exists and it could see Ross come to the Bronx if talks advance.