As we near the July 31 non-waiver trade deadline, the New York Yankees can pursue a starter to help round out a top-heavy rotation. ESNY maps out the most realistic options. 
Forget the far-fetched fantasies of Jacob deGrom, Noah Syndergaard and Madison Bumgarner. It's time to examine practical options the New York Yankees can seek as they look to upgrade the starting rotation.
Realistically, there isn't an ace out on the market that can take the rotation to new heights. Thankfully, they don't need that.
All-Star Luis Severino has grown into the ace every Yankees fan hoped he'd become while CC Sabathia is proceeding with an excellent tail-end to a potential Hall-of-Fame career. Masahiro Tanaka is off the disabled list and Sonny Gray, while downright frustrating in 2018, has shown flashes of improvement.
What the Yankees can and should pursue is a number 4-5 starter that can help fill the void left by the injured Jordan Montgomery as the team heads into an all-out war with the Boston Red Sox for the American League East crown.
One that won't come at the price of any of the franchise's top-10 prospects and one that won't come with years of commitment is likely high up on general manager Brian Cashman's list. With that in mind, here are some names that should be considered as we approach the trade deadline.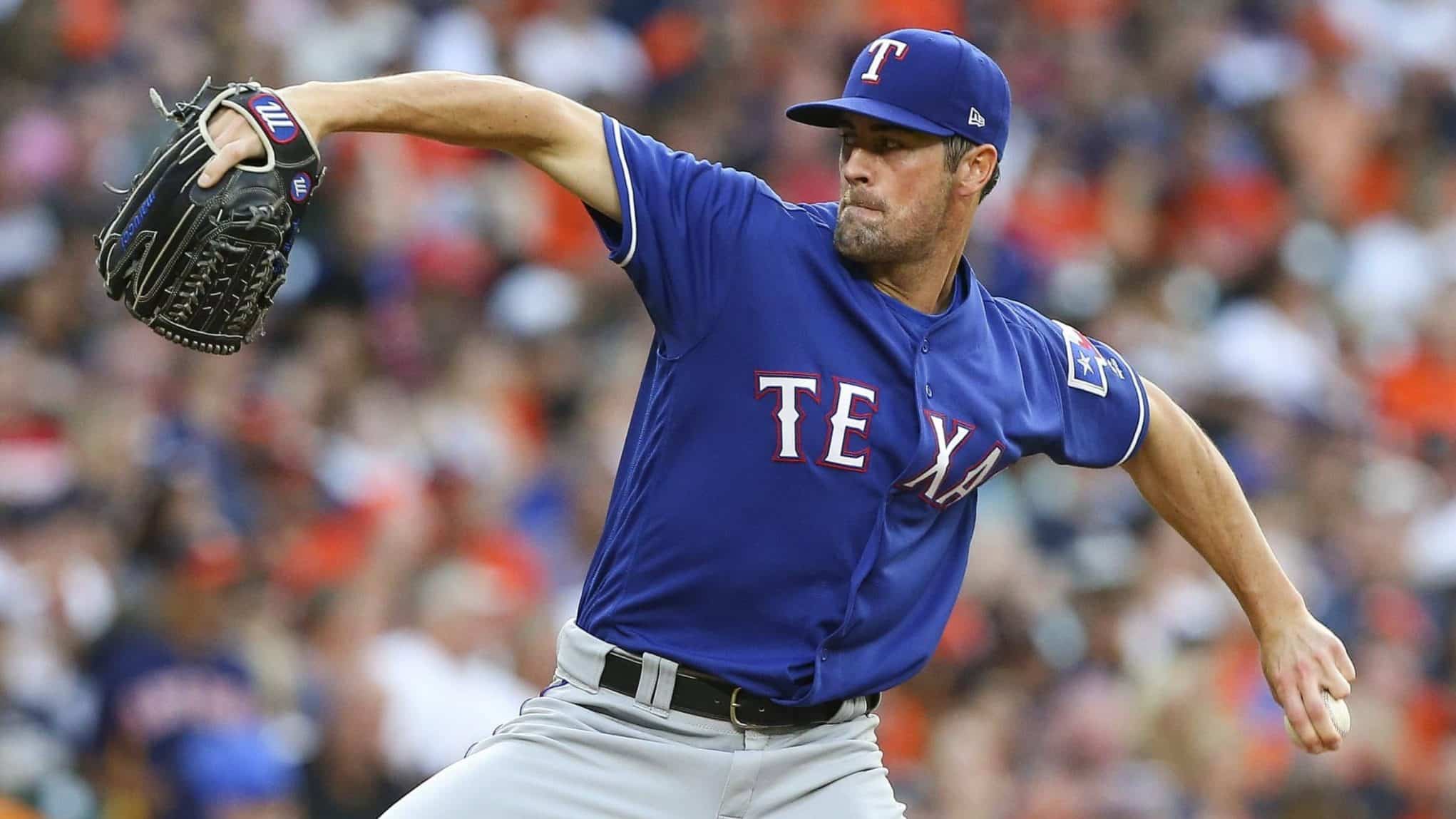 Cole Hamels
One of the more realistic options is a playoff-tested veteran who has seen it all. Sixteen career playoffs starts including a World Series MVP to his name isn't something to discount. Even if it was 10 years ago, contenders value guys who have "been there, done that."
The 34-year-old southpaw is 5-8 this season with a 4.36 ERA including 109 strikeouts in 109.1 innings pitched. Hamels' last nine starts, in which he has surrendered 31 runs in 50.2 innings (5.51 ERA), may suggest that his early-season hot streak was not sustainable, but his home/road splits suggest that a change of scenery could do wonders.
In nine starts at Globe Life Park in Arlington, Hamels is 1-6 with a 5.83 ERA and 14 home runs surrendered in 54 innings. On the road, he is 4-2 with a 2.93 ERA with seven homers surrendered in 55.1 innings. That could be due to the ballpark being the third-easiest ballpark to score runs in baseball this season per ESPN's park factors.
Hamels is also tied with Bartolo Colon with the 17th-best ground ball rate (44.3 percent) and won't be coming to New York to carry the rotation. He'll simply pose as a help to a struggling back-end for a contender with no commitment beyond 2018.