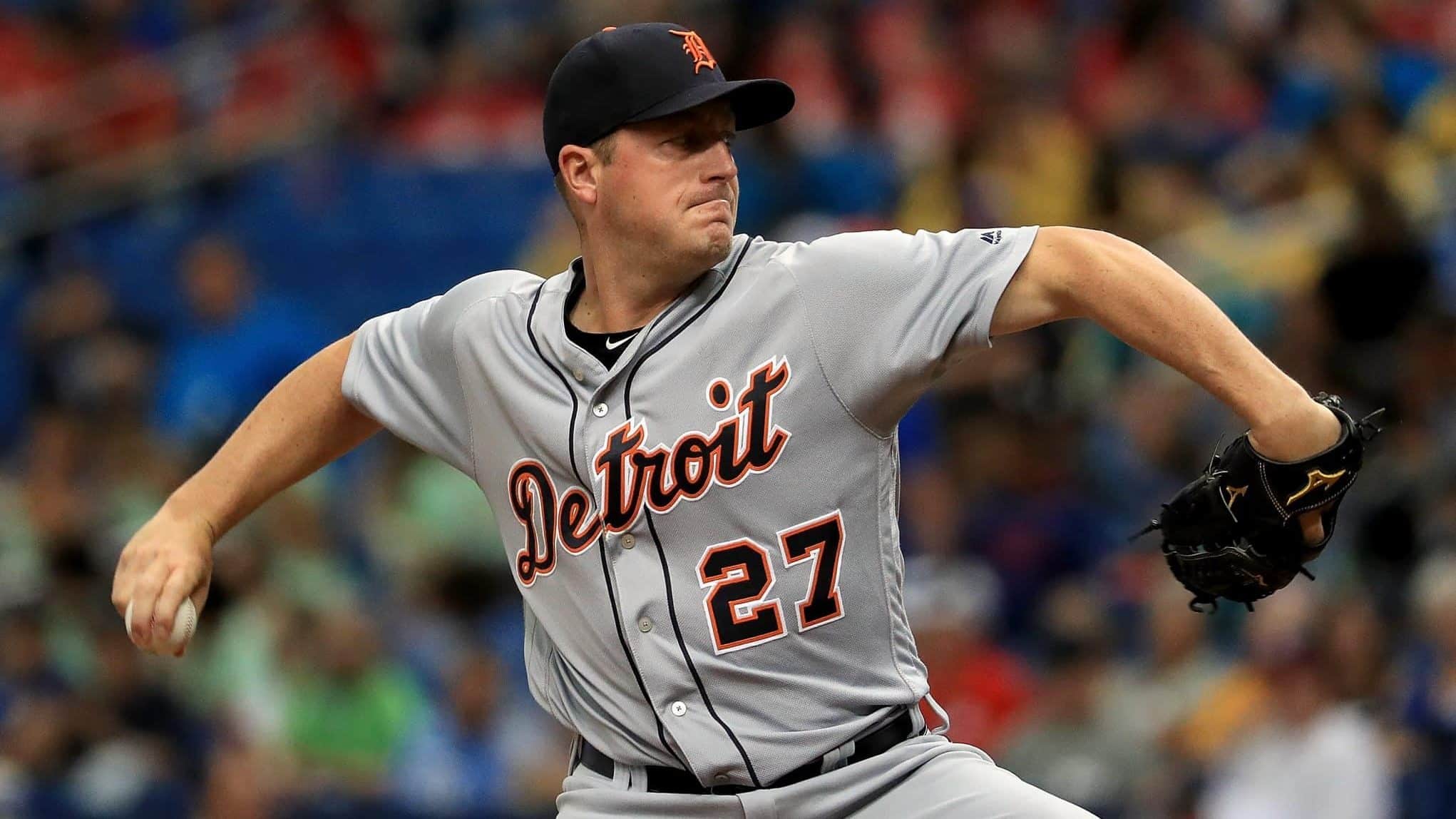 Jordan Zimmermann
The Detroit Tigers enter the All-Star break 12.5 games out of first place in the AL Central and 17.5 games out of a Wild Card spot. It's safe to say they'll be looking to sell assets that contenders would find valuable as they continue to plunge.
Enter Jordan Zimmermann.
In 12 starts this season, the 32-year-old is 4-1 with a 3.79 ERA. His ERA+ of 119 ranks 16th among the 61 starters in the AL with at least 12 starts this season while his FIP (3.38) ranks 11th — ahead of All-Stars starters Blake Snell, Corey Kluber, J.A. Happ, and Jose Berrios.
This success comes due to the second-highest strikeout rate of his career (8.7) and his best strikeout-to-walk ratio (5.55) since 2014 — a year in which he finished fifth in the National League Cy Young award voting.
There are two aspects of Zimmermann that could hold Cashman back, however. He recently received a nerve-blocking injection after giving up 11 hits in a 4-2 loss to the Rays on July 11. He isn't expected to miss a start thanks to the rest the All-Star break gives him, but it's an injury concern to watch closely as the deadline approaches.
Secondly, he is owed $50 million for the next two seasons and will be a free agent in 2021. Although it's likely that the Tigers will eat a portion of the $25 million owed in 2019 and 2020, the Yankees might not want to make a long-term commitment to a starter who owns a 5.24 ERA since moving to the AL.