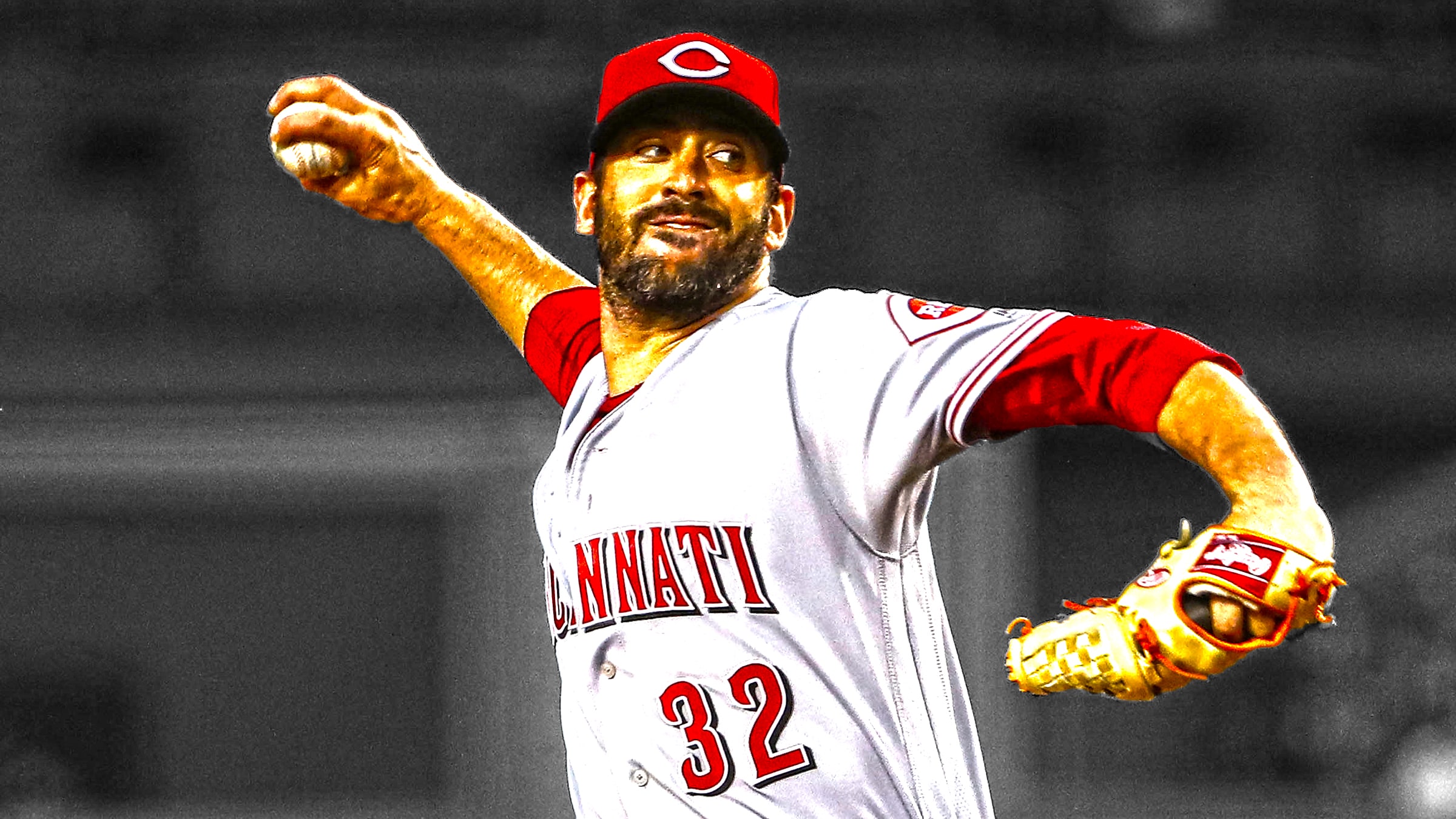 Matt Harvey
In 2015, one of the hottest tickets in New York sports was "Harvey Day." Once every five days, Citi Field would fill up with fans donning Batman masks to watch the Dark Knight take the hill and mow down his opponents. From 2013-15, only Clayton Kershaw, Zack Greinke, and Jake Arrieta posted a better ERA+ than Matt Harvey's (148) as he turned into an electric talent with nowhere to go but up.
His legacy in Gotham, however, turned into an unfortunate story of a potential perennial Cy Young candidate turned distraction that could never put it together after going through thoracic outlet syndrome in 2016.
Why would Brian Cashman go after a starter that seemed to be distracted by the bright lights of New York? A starter that would bring a media frenzy? Well, don't think of it as likely. But it's certainly realistic.
First of all, the Yankees have not been the type to shy away from potential clubhouse drama — see acquiring Aroldis Chapman amidst his domestic abuse allegations, CC Sabathia's rehabilitation from alcoholism prior to the 2015 postseason, Alex Rodriguez's biogenesis circus, and countless other practices that make the franchise live up to the "Bronx Zoo" nickname.
Trading for a pitcher who would accumulate media attention wouldn't be anything out of this world for the Yankees, especially if he can serve as a back-of-the-rotation upgrade.
After surrendering 21 runs in 27 innings over eight appearances (four starts) for the Yankees' crosstown rival, Harvey was flipped to the Cincinnati Reds for Devin Mesoraco and cash. That move seemed to have rejuvenated the former star, as he currently owns a 3.64 ERA over 12 starts for his new squad.
Over his last five starts, the 29-year-old righty has held batters to a .236/.294/.273 slash line while posting a 1.86 ERA. His overall strikeout rate (6.9) with the Reds is nothing to brag about, but his strikeout-to-walk rate of 3.27 is his best since 2015 and his average fastball velocity jumped from 93.26 MPH with the Mets to 94.93 MPH with the Reds.
Harvey is set to hit free agency this offseason and as he attempts to build his value back up for a decent payday, he'll come with an extra pep in his step and won't come at the price of an arm and a leg.
For Mets' fans, this is something that not even a Freddy Krueger nightmare could top. But for the team trying to better the back-end of the rotation for a pennant race, Matt Harvey could be an option.