New York Yankees pitcher CC Sabathia can cement his status as a Hall of Famer if he gets his 3,000th strikeout this season.
New York Yankees lefty CC Sabathia went from looking washed up to completely reinventing himself overnight, and he's now knocking on the door of a certain place in Cooperstown, New York. Sabathia, who is 6-4 with a 3.51 ERA this year, is 77 strikeouts away from 3,000 for his career. This milestone brings those who achieve it near-automatic Hall-of-Famer status.
There are currently 16 members of the 3,000 strikeout club. Only two of those 16, Roger Clemens and Curt Schilling. That could soon change, but it's also worth noting the last man to enter this club was John Smoltz in 2008. This type of arm is becoming a rarity. Just ask the Tampa Bay Rays, who have resorted to having a bullpen day in lieu of a fifth starter.
Sabathia, who turns 38 in a couple of weeks, is thus on the verge of joining some truly elite pitchers. He is the active leader in strikeouts with 2,923. The next man behind him, Houston Astros righty Justin Verlander, has just 2,576. Granted, neither man necessarily needs to get 3,000 strikeouts to draw strong consideration for the Hall of Fame, but the milestone would certainly help both men's cases.
An exception, not the rule
The difference, though, is that Sabathia has come this close to his 3,000th strikeout against all odds. He joined the Yankees in 2009 and posted a 3.22 ERA with K/9 of 8.2 in his first four seasons. Things changed after 2012 when Sabathia had surgery to remove a bone spur from his pitching elbow.
And those changes were not necessarily for the better. Sabathia's K/9 over the next three years were at 7.9, a tick above his career mark of 7.7, but something was different. The big lefty's velocity had dropped to the point where he had to learn how to rely on locating his pitches, and there was a learning curve. His ERA from 2013-2015 was 4.81. It was also during this period that Sabathia was diagnosed with an arthritic knee, which he treats by wearing a brace on days he pitches.
The point is that just when everyone thought Sabathia was done, he proved them wrong. He has posted a sub-4 ERA every season since 2016. Last year, with the exception being Game 7 of the ALCS, he was undefeated following a Yankees loss.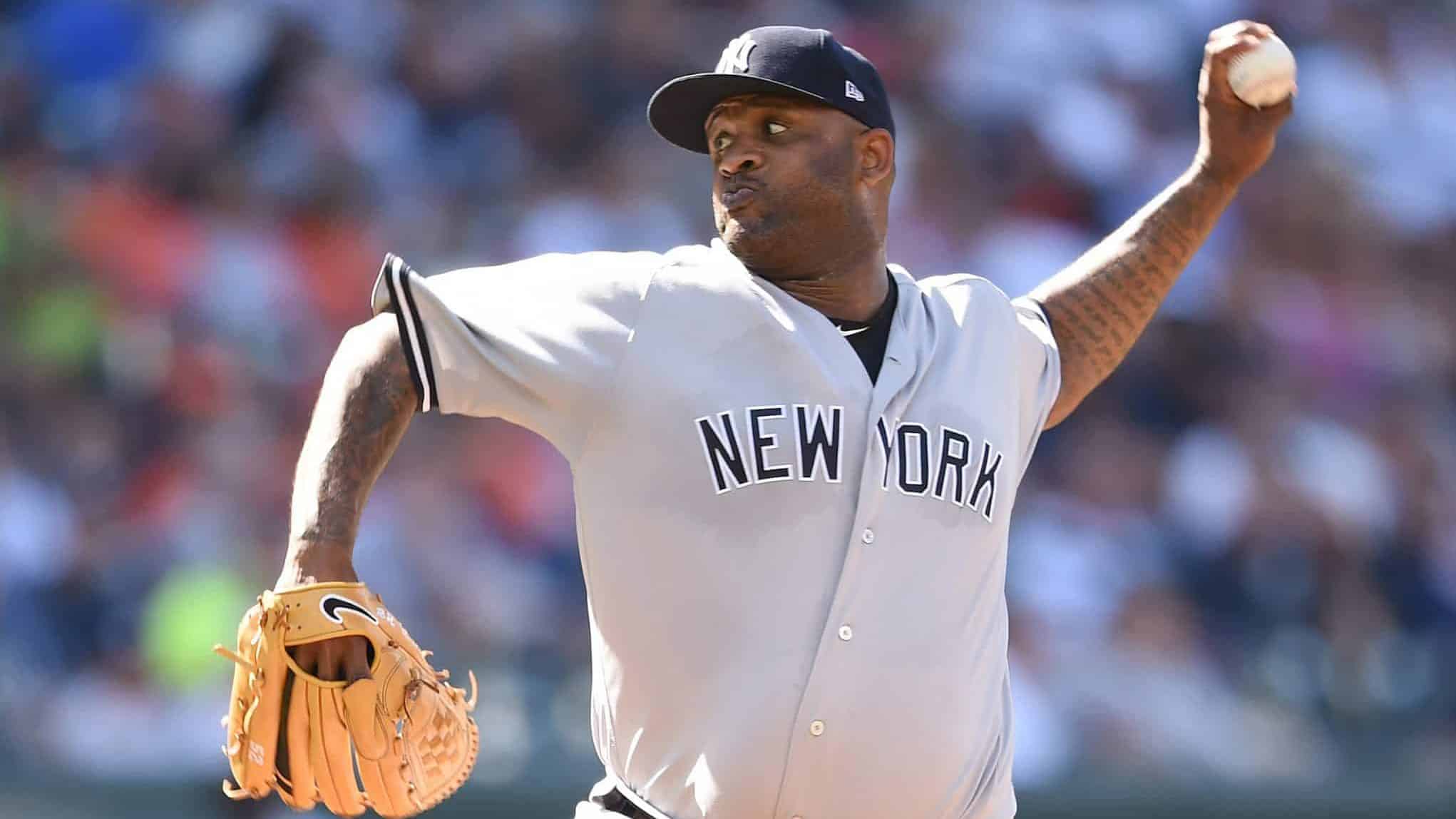 Now, how does 35-year-old Justin Verlander fit into this conversation? The difference between him and Sabathia is he has always been the type of pitcher to blow opposing hitters away. His career K/9 is over a full strikeout higher than Sabathia's, at 8.9. Verlander has also led the American League in strikeouts four times and had more strikeouts than innings pitched five times. If current trends this season hold up, he will have done that for the sixth time.
The main point is that from the get-go, even with some bumps in the road, Verlander always looked like a likely candidate for 3,000 strikeouts.
Sabathia, by comparison, has never once led baseball in strikeouts. He has only once had more strikeouts than innings pitched, with 48 in 46 innings in 2014 before he was sidelined with a knee injury. Verlander, meanwhile, has never had to bounce back from a major injury. Besides his core muscle issue in 2015, he has been healthy as a horse, and he overcame recent struggles by adjusting the grip of his slider, as Fangraphs covered. He also never had to worry about a drop in velocity, with his fastball usually hovering around 94-96 miles per hour. This is within his career mark of 94.9.
Sabathia's significance
The scale of Sabathia's march to 3,000 strikeouts thus becomes all the more significant. He won the AL Cy Young Award with the Cleveland Indians in 2007, and his average fastball velocity that year was 94.6 miles per hour. From 2016 up to and including this season, that mark dropped to 91.8, below his career mark of 93.9. When faced with a career crossroads, he didn't lay down and give up. He adjusted. Even though his K/9 since 2016 is 7.26, that's not at all far behind his K/9 for his career.
Now, let's take a look at some of the members of the 3,000 strikeout club. Granted, a lot of the members like Steve Carlton, Tom Seaver, and Walter "Big Train" Johnson played in an era where having a strong bullpen wasn't a priority, but not a single one really went through a period where they had to reinvent themselves as a pitcher in order to continue their careers. It just wasn't what pitchers did back then when struggles set in.
The only one who really did "reinvent" himself was Smoltz. He struggled to come back from Tommy John surgery in 2001 and moved to the bullpen, registering 10 saves that year. Smoltz then saved 144 games over the next three seasons before returning to the starting rotation in 2005, where he remained until his retirement in 2009.
Sabathia has thus raised the bar for pitchers worldwide. Diminished velocity is no longer a death sentence, but rather a way to learn a new pitch to compensate for a diminished fastball. Lack of velocity no longer shortens careers but, in cases like Sabathia's, lengthens them.
And in spite of his rebirth on the mound, Sabathia told The New York Post earlier this season he would retire if the Yankees won the World Series. That could certainly change, but 77 strikeouts are also a lot to rack up for someone averaging less than five per start this year.
But that doesn't take away from how close CC Sabathia is to cementing his status as one of the all-time greats. He's surely a Hall of Famer with or without 3,000 career strikeouts, but reaching that milestone could move him closer to first ballot territory.
And yet, nobody is talking about CC Sabathia and how close he is to reaching this significant moment in his career. That's going to change as he draws even closer after the All-Star Break, but no better time than now to bring more attention to the matter.
CC Sabathia is a Hall of Fame pitcher, and it's only a matter of time before he gets his 3,000th strikeout and people start paying attention to him again.