New York Knicks promising first-round pick, Kevin Knox, could actually turn out as the next Jayson Tatum. 
While Summer League games are a poor way to evaluate players, it is clear that Kevin Knox has a lot of potential to be something special. In fact, while watching him play he reminded me of another former top pick from last year's draft: Jayson Tatum.
Knox and Tatum are similar in size, for starters. Knox holds only a one-inch height advantage and about ten pounds. They have similar frames as well; both hold around a seven-foot wingspan and are built to be tough matchups defensively. They both need to work on their strength, despite both moving well with quick feet.
Celtics head coach Brad Stevens said that Tatum's defense is "beyond his years". He played extensive minutes in the playoffs as well, contributing in multiple ways. It could be part of the reason why Tatum played so much as a rookie (yes, I know Hayward was hurt too).
It might be a similar reason why Knox will get extensive playing time as a rookie as well. His size will create mismatches against opponents on both ends of the floor. He could likely play any position from 2-4 comfortably in the modern, smaller NBA. Along with the Knicks lack of depth at the position and coach David Fizdale's known admiration for defense, it's fathomable that Knox could play similar minutes to Tatum in his rookie year.
They're playing styles are both very similar. Both have the ability with their length to get to the basket quickly. They each have a very nice midrange jump shot. Both of them have very close college stats as well:
Tatum: 16.8 PPG, 7.3 RPG, 2.1 APG… 45 FG%, 34% FG3 in 33 MPG
Knox: 15.6 PPG, 5.4 RPG, 1.4 APG… 45 FG%, 34% FG3 in 32 MPG
Both of them were impressive college players, but they had similar concerns coming into their professional career. NBADraft.net both have their scouting reports that say they need to improve their shooting and strength. Knox had nights where he disappeared at Kentucky, similar to the issue that Tatum had. At times, they looked disinterested in the game in college.
They were both super high recruits as well; each was top ten in Rival's scouting rankings. Both were one and done at their top programs (with good coaches) and McDonalds's All-Americans. They were top ten picks in the NBA Draft.
Need I go on?
At the end of the day, the Knicks would be lucky to have landed a player of Jayson Tatum's ability. Tatum might end up being the best player in that draft class and already had a fantastic rookie season. He played a ton of minutes and got valuable playoff experience as the Celtics go on what many people now think will be a run NBA Finals trips.
While the Knicks certainly do not have similar expectations for their team, the need for Knox to develop quickly is essential to the future of the organization.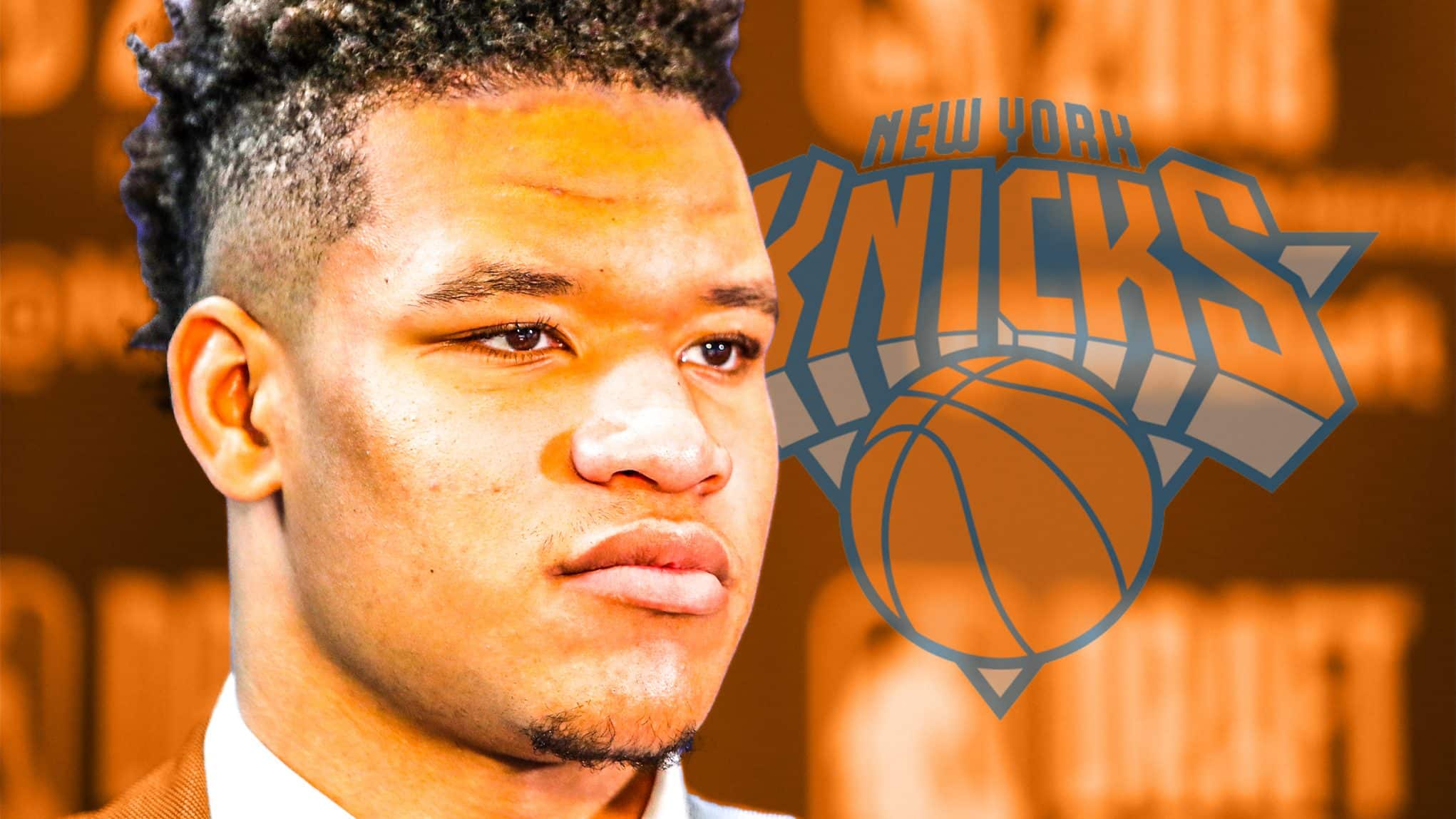 For one thing, if Knox can develop into the players he appears he could be then the Knicks have truly found a gem like Tatum. The NBA lacks small forwards with the versatility that they both bring. It takes a unique talent to be a good 3 in the modern NBA. It seems like Tatum certainly fits that rare mold. He could guard just about anyone in that Eastern Conference Finals with the Cleveland Cavaliers (including LeBron James at times), while at the same time knocking down threes and creating offense. Time will tell if Knox can follow suit.
His performance will also dictate the Knicks ability to improve the team in the near future. If New York wants to be in the running for a marquee free agent (or two, maybe) next summer, they need to be able to pitch that one signing could take the team to the next level. Knox will be a big part of that pitch.
His Summer League performance so far, where he is third in scoring, is certainly encouraging. He needs to improve on similar things that Tatum did coming out of school. He needs to become a better-shot selector, as he is shooting below forty percent in the summer games. The Knicks don't have a ton of other scoring options, which could be both a good and a bad thing for him. Some rookies get too many scoring opportunities and struggle to gain confidence. He isn't a great free throw shooter. He needs to show he can play against NBA talent, where everyone is his size.
But if Knox could look like a real emerging talent like Jayson Tatum this year, then they might have a chance to make a run at a big-time player. If the return of Kristaps Porzingis goes as planned, the conversation only gets a little easier. Kyrie Irving was sitting courtside-watching Knox on Tuesday. Maybe he liked what he saw.