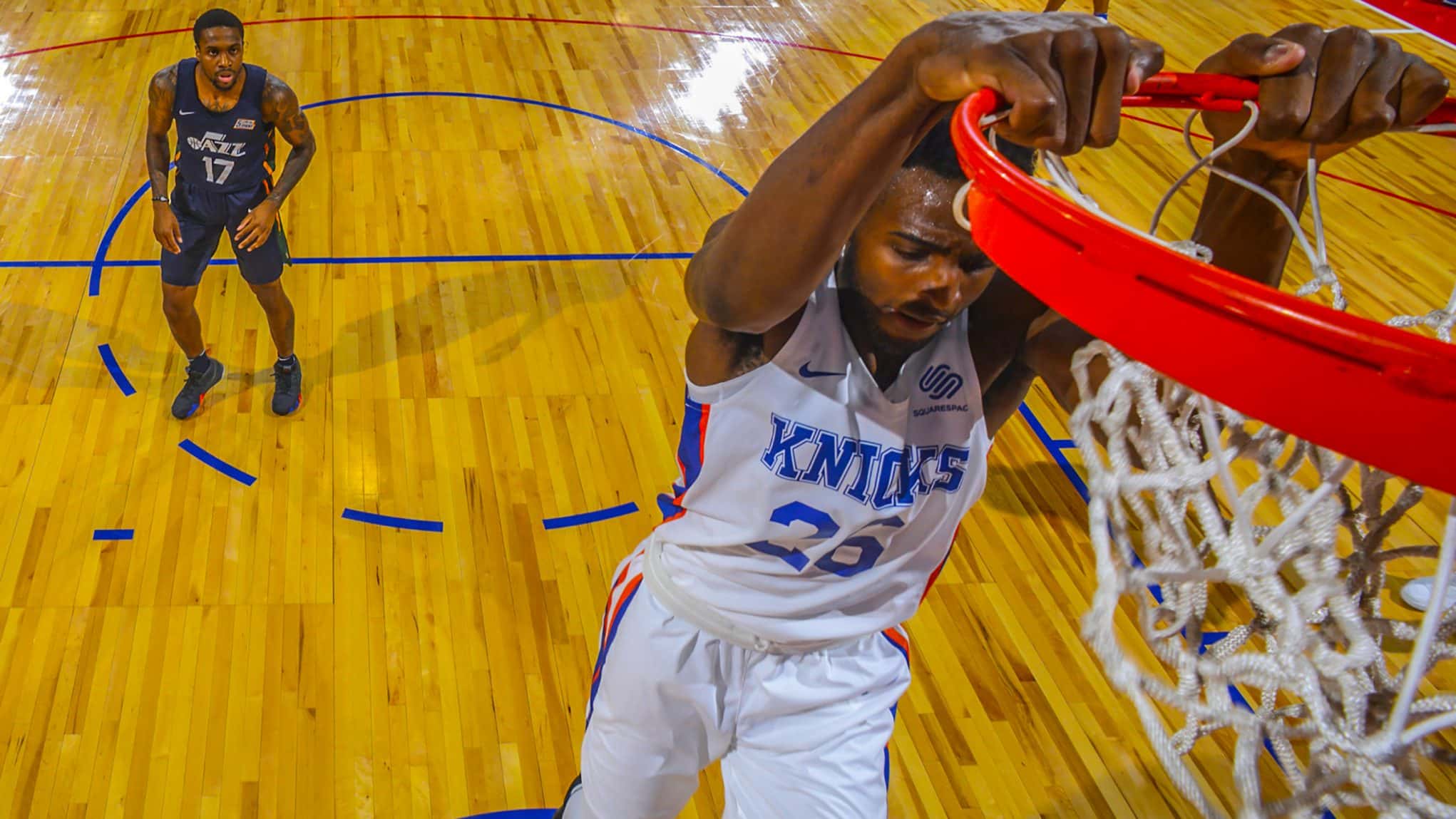 New York Knicks rookie center Mitchell Robinson has himself a sensational summer night on Friday with one killer stat-line.
As it pertains to second-round selections, man, this kid is looking alright. While everybody remains glued to what Kevin Knox is doing, it's Mitchell Robinson whose big-man talents continue to rise to the top.
During NBA Summer League action on Friday night, the New York Knicks second-rounder put together quite the highlight reel.
All told, the kid put forth 14 points and 12 rebounds in a Knicks 102-83 victory
Mitchell Robinson goes for 14 PTS & 12 REB in @nyknicks 102-83 win! #NBASummer pic.twitter.com/eAClVz5atk

— NBA (@NBA) July 13, 2018
Robinson, 20, is a Pensacola, Florida product who attended Chalmette high school in Lousiana. Standing 7-foot tall and 225 pounds, Robinson represents the Knicks lone second-round selection (36th overall) in the most recent NBA Draft.
In terms of what he's looking to do at the five spot, Robinson understands what's important.
"I'm looking to bring a lot of energy."
"I'm looking to bring a lot of energy."

Mitchell Robinson talks with @KristenLedlow after his 14 PTS, 12 REB performance and @nyknicks win!#NBASummer pic.twitter.com/ghXwJDqr3d

— NBA TV (@NBATV) July 13, 2018
Energy and more is what Robinson brought for the Knicks during the last NBA Summer League game of 2018.
Now, moving forward, it'll be about focusing on the big squad. Just where will Robinson fit into the rotation? With Enes Kanter back, it'd be tough for the rook to snag the starting five role at least immediately. It looks like he's already a shoe-in as the first big off the bench—at the very least the backup center.
1️⃣4️⃣ pts, 1️⃣2️⃣ rebs, and 5️⃣ blks to close out Summer League. @23savage____ left it all on the line. #NBASummer pic.twitter.com/GmKqT8N0kq

— NEW YORK KNICKS (@nyknicks) July 14, 2018
We've learned the kid possesses an uncanny ability to block shots from all angles and during the most unforeseen moments—any jump shot anywhere on the court.