The New York Yankees are linked to several starting pitchers, but one thing is certain: there's no need to overpay for another starter.
There are likely two things that the casual New York Yankee fan would agree with at this point in the season. One would be that if the Yankees were smart, they would acquire a starting pitcher. The second would be that the available talent on the market isn't quite exhilarating.
While the blogging world continues to address which starting pitcher general manager Brian Cashman should pursue, he might be asking if the move is one he should give up big prospects to make?
The list of starting pitchers the Yankees are reportedly looking at could cost them some of the better pieces in the farm system, which is one of the best in baseball. Does parting ways with some of these blue-chip pieces (Miguel Andujar, Estevan Florial or Justus Sheffield) make sense to acquire a middle of the road starter?
While common trade deadline deals squeeze MLB teams for their best prospects with the expected return of a postseason run, the market this year does not offer many starters that fill fans with confidence. While these trades for the best available guys will still likely require some kind of blue-chip player, they don't offer as much value in return as teams like the Yankees might want. It just doesn't make sense for the Bombers.
So, instead of overpaying for a guy like J.A. Happ, Cole Hamels, or Chris Archer, the Yankees could focus on paying less for someone and hoping they pay off later in the form of a gamble.
The thought of trading someone like Sheffield for the likes of Happ should make any fan's stomach turn. Given the Yankees recent success of bringing up their young talent and watching it succeed, it would be hard to watch them part with kids who could be a big part of the future. Especially if it wasn't for a player who isn't going to make them significantly better right now.
New York has had four players make the All-Star team as rookies since 2014 (Gleyber Torres, Aaron Judge, Masahiro Tanaka, and Dellin Betances), while they had just one rookie make the team from 1977-2013 (Matsui). This youth movement has been one that has revitalized the organization. Why change that method of building around youth to acquire a player who won't make them instantly better, when they could make more of gamble trade and hope it works while they wait to develop more?
What do I mean by dealing for a "gamble"? Let's take a peek at five available pitchers who might fit the mold and cost a little less in the process.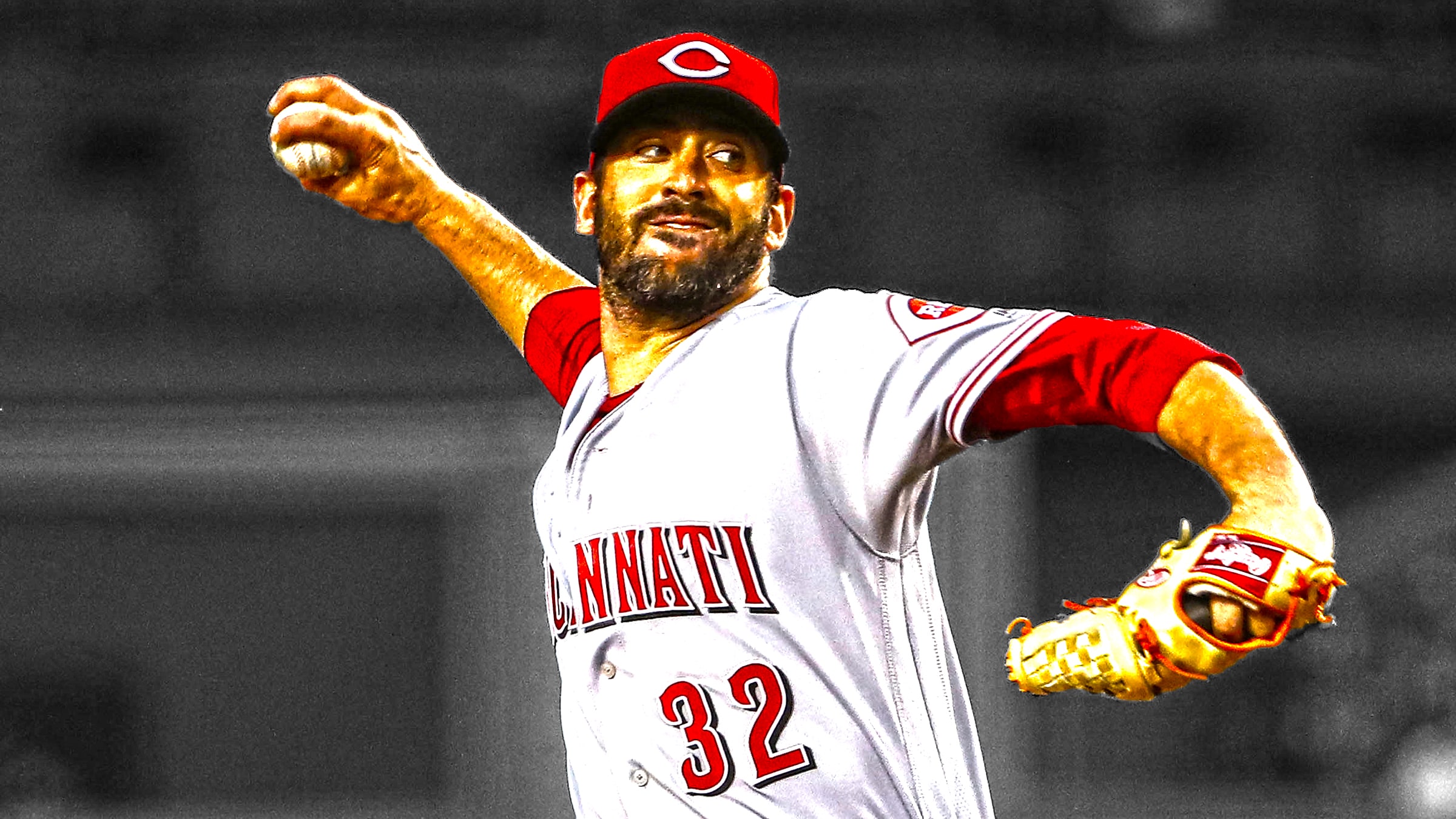 Matt Harvey, Reds
One of the more potentially magical stories that the Yankees could possibly pursue would be bringing The Dark Knight back to New York. You can just see the headlines now.
Harvey pitched in his 11th start as a member of the Reds this Sunday (almost more than he did each of the last two years). He has won three of his last four starts, lowering his ERA almost two points since leaving New York.
While MLB Insider Jon Heyman suggested the Yankees are likely to stay away because of the "potential circus" he could bring to town, Harvey could be a cheaper alternative. Heyman also pointed out the Bombers loved Harvey at one point (who didn't) and he brings postseason experience on the biggest stage.
If it paid off, it would bring a smile to every Yankee fans face and a tear to Mets fans eyes. Just the thought of that and bringing him to New York makes me want to get my popcorn ready.
Nathan Eovaldi, Rays
The trend of bringing former New Yorker's back into town continues with Eovaldi. The two-time Tommy John surgery survivor could be another gamble the Yankees consider.
It might have just been the lineup, but watching the former Bomber mow down the first eighteen Mets that came to bat on Sunday afternoon confirmed just how good this guy could be.
If he can stay healthy, he would be another veteran the Yanks could add. The issue would be dealing with Tampa, who would likely command a package that cost too much for the injury-prone starter. If the price was right, however, Eovaldi could be a deal that makes sense.
The Yankees had people there watching him on Sunday afternoon per the Tampa Bay Times. It is hard to believe that they didn't like what they saw.
Danny Duffy, Royals
Another starter that could bring a lesser price tag would be Danny Duffy from Kansas City.
Duffy is fresh off six shutout innings Monday night, lowering his season ERA to 4.89. On top of regular season success, Duffy also brings valuable postseason experience after helping the Royals win a World Series in 2015. He put up a very good season last year before getting hurt (3.81 ERA in 146 innings).
His numbers have been much better during the past two months of the season. His ERA in the month of June is at 3.30 ERA, and if you take away one bad start on the first week of July, Duffy has only surrendered 11 runs in his last 36 innings of work.
Would the Royals want to move him and his 65-million-dollar deal? That would be the question. What it would cost would be of less concern, and something the Yankees could likely afford without giving away too much.
Tyson Ross, Padres
By staying away from Toronto and Tampa, the Yankees could potentially land an average starting pitcher without drastically overpaying. Imagine that!
One option could be Tyson Ross, who has put together a decent season for the San Diego Padres. He was an All-Star in 2014 and sports similar numbers to Happ or Hamels. The gamble with Ross would be his lack of postseason experience.
Ross has spent most of his career against NL batters and his short stints in the American League don't give you the best feeling, numbers wise. His time last year in Texas was less than successful.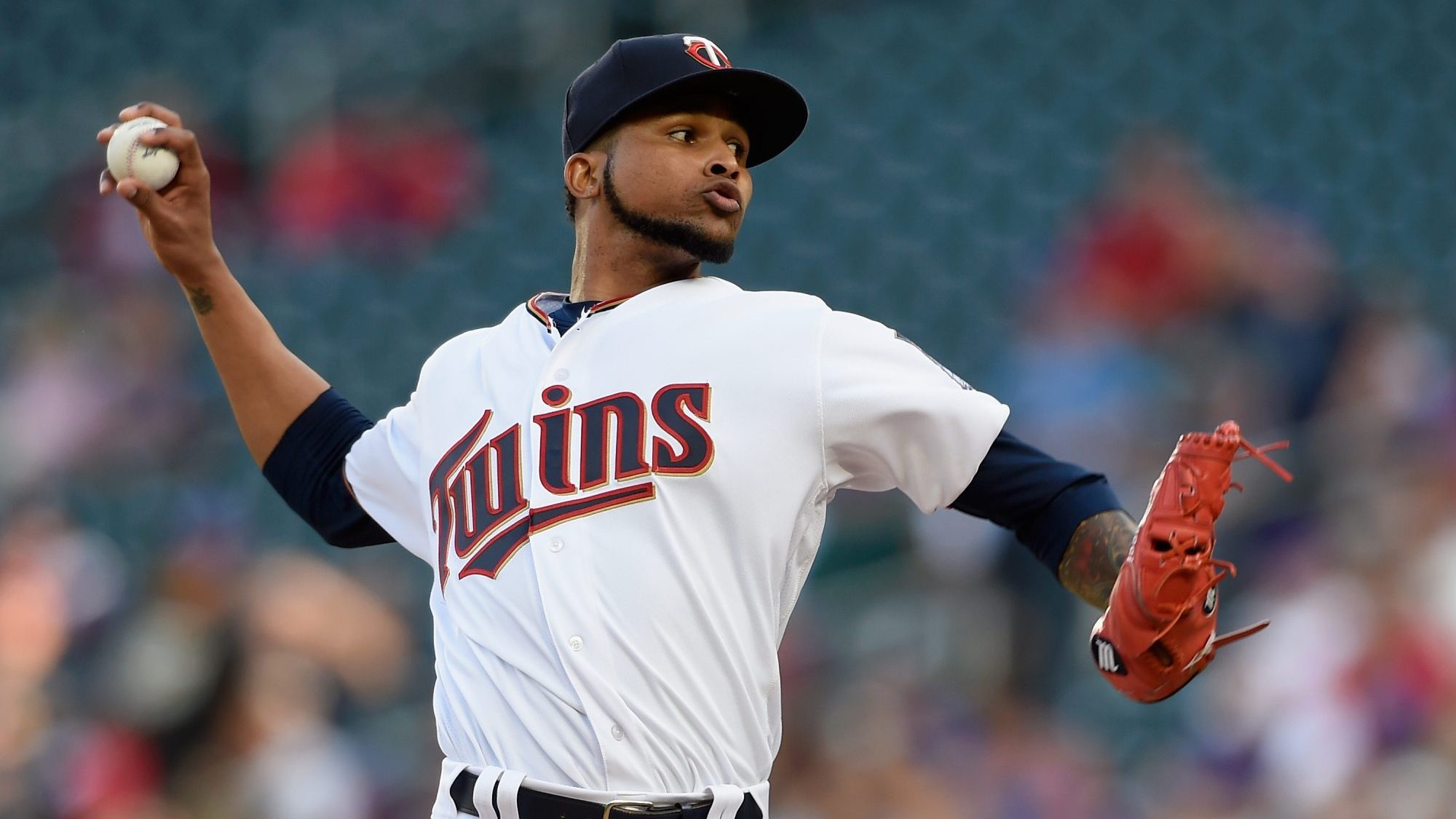 Ervin Santana, Twins
The biggest gamble the Yankees could take this year could be making a move for a guy who hasn't pitched this season.
The two-time All-Star has yet to pitch this year after finger surgery in February. Santana just pitched his first rehab game on Tuesday night, where he struck out five of the first six batters he faced and retired the first ten in a row. He was fantastic each of the last two years and even received three fifth-place votes for the Cy Young award last season.
Twins manager Paul Molitor said that Santana could add him to the roster after the All-Star break, signaling that he is close to returning. It would be interesting to see the package that Minnesota would need for the 35-year-old. It might be one that would make it worth the risk.
The Yankees still own one of the better overall pitching staffs in baseball, from an overall perspective. In fact, bolstering the bullpen with guys like Zach Britton, Brad Hand, or Kelvin Herrera could be options they could look at as well.
In a rare year where there isn't one stand out starter available, the Yankees could take a gamble on a starter for less and maybe package them with a reliever in the process. This would still give them a chance to win now while waiting for more youth to develop in the form of Sheffield and Dillon Tate. Two of the relievers I shared would come in a package with two of the starters I suggested. The other could come in a package with a guy the Yankees recently mentioned they have a strong interest in, Machado. Funny how that works. It might just be a good idea to try out.