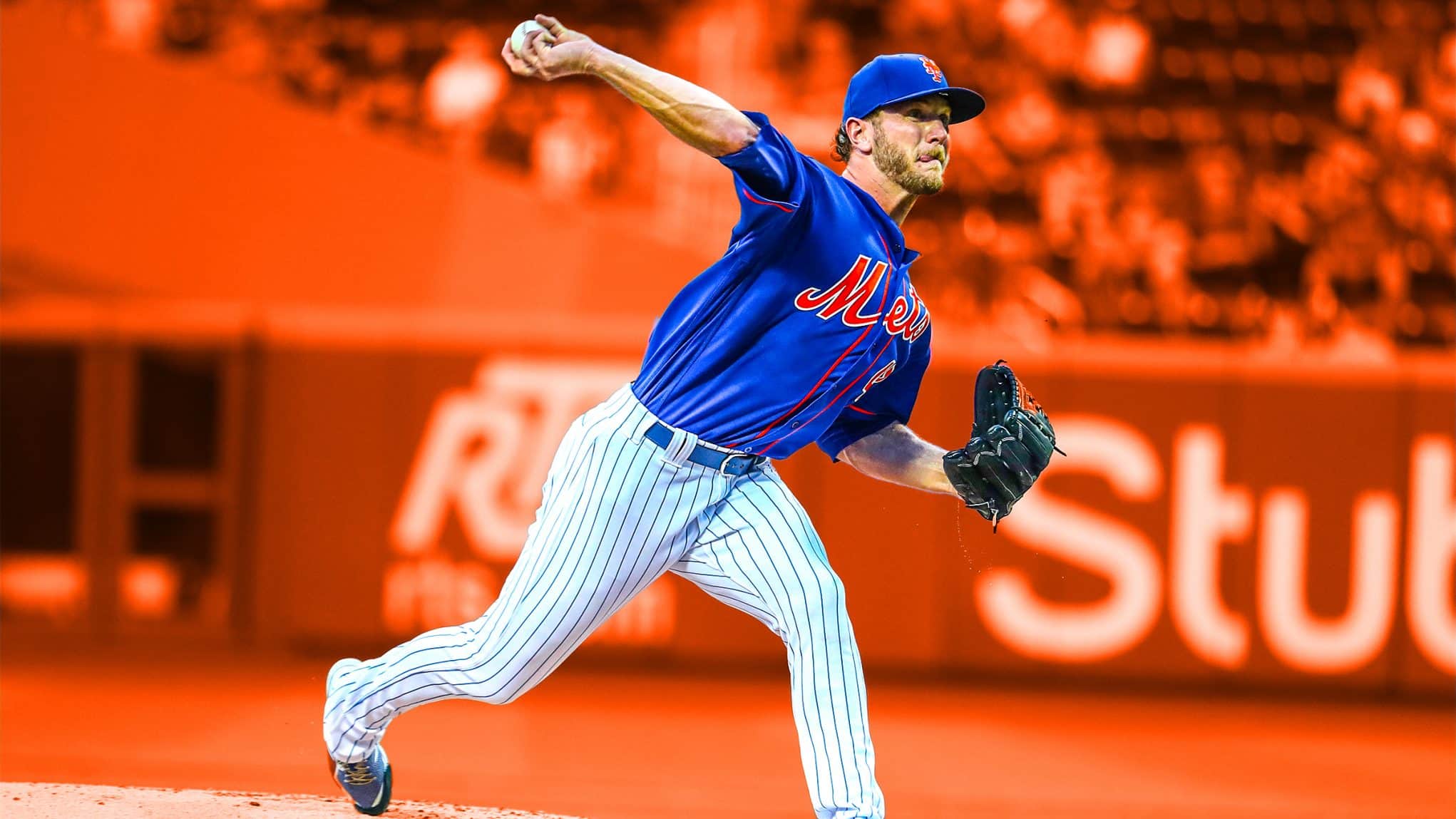 New York Mets starter Drew Gagnon struck out the first hitter he ever faced in the major leagues against the Philadelphia Phillies.
The New York Mets called up Drew Gagnon to make his major league debut against the Philadelphia Phillies. The 28-year-old who was acquired as a minor league free agent in the offseason has pitched to a 4.40 ERA across Double-A and Triple-A this season.
While Gagnon's ERA isn't great, he has recorded 104 strikeouts on the season, giving him 9.1 strikeouts for every nine innings pitched. He flashed his ability to get strikeouts during his MLB debut, striking out the first hitter he faced at the highest level of baseball.
Gagnon threw a nice 82 m.p.h. changeup that fell off the table and got under the bat of Cesar Hernandez for strike three. He had Hernandez out in front and made him look a little foolish. However, because this is the Mets and the organization can't have nice things, he gave up a three-run home run to Maikel Franco the next inning.
One to remember for @Dgags24. pic.twitter.com/4Ka1fXbm5j

— New York Mets (@Mets) July 10, 2018
FRANC? pic.twitter.com/hIdh0tkQD4

— Philadelphia Phillies (@Phillies) July 10, 2018
The team announced that Gagnon would make his MLB debut on Monday when they placed Todd Frazier on the disabled list. The move was made official today as the team sent Paul Sewald to Las Vegas (here's hoping Sewald has a good frequent flier program because he's been back and forth a lot).
Paul Sewald has been optioned to Las Vegas and we've recalled Drew Gagnon from Las Vegas. #Mets

— New York Mets (@Mets) July 10, 2018
Gagnon is 33-43 with a 4.78 ERA in eight minor league seasons. He was a third-round pick if the Milwaukee Brewers and was traded to the Los Angeles Angels after six years in the organization. He became a free agent after one season with the Angels.
Gagnon, wearing the number 47 made famous by Jesse Orosco and infamous by Hansel Robles, is nothing more than a depth arm for the team. However, if injuries or trades (perhaps Zack Wheeler) deplete the team, he could make some more appearances in Flushing before the end of the season.