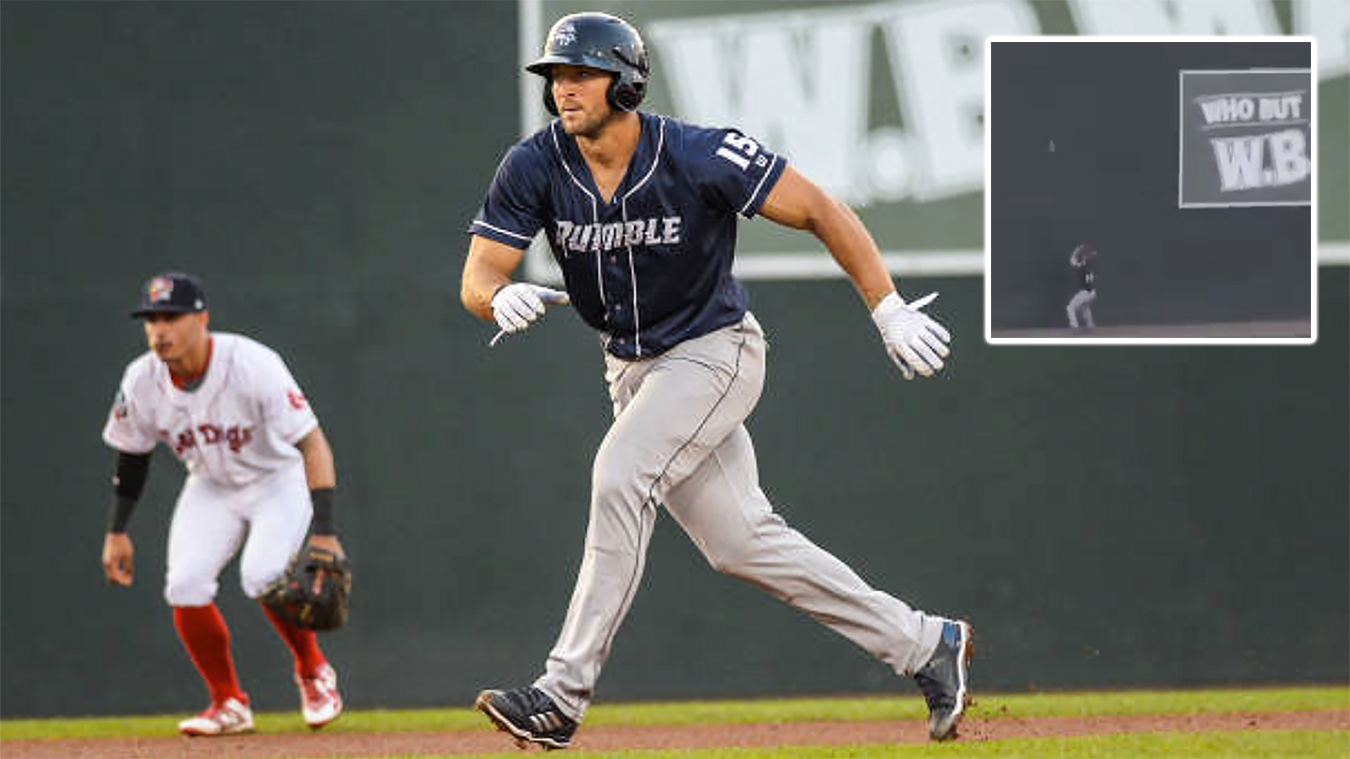 Mere days after New York Mets minor leaguer Tim Tebow made headlines for being selected to the Double-A All-Star Game, he's back in the news. It's not nearly as glamorous this time around, but it's pretty funny. 
Ask any baseball player and they'll tell you the same thing — there aren't many more lonely places on Earth than a baseball diamond after making a mistake in front of thousands of fans.
Although his start to 2018 was slow, New York Mets minor league outfielder Tim Tebow has picked up steam over the last couple months. He's not only headed to the Double-A All-Star Game this month, but the question of whether or not he'll get a September call-up isn't so unfathomable anymore (as much as some fans may hate that).
Baseball is a humbling game, though. Just when a player feels some momentum going in their direction, the Baseball Gods cook up and serve a nice hefty piece of humble pie. That's not to say Tebow was acting particularly cocky before a certain fly ball headed his way Monday night, but it likely still had the same effect.
A baseball hit Tim Tebow in the head.

?: https://t.co/XKA3WWmGfn pic.twitter.com/1TucIpxsFk

— Cut4 (@Cut4) July 3, 2018
Ah, yes, Tebow's Jose Canseco moment is here. Honestly, it's impossible to not think of that anytime a batted ball knocks a fielder on his noggin. So that has to make him feel good, right? Probably not, but let's just say it did.
In typical Tebow fashion, though, he hustled after the ball in order to get it back into the infield, limiting it to a triple instead of an inside-the-park home run.
This incident clearly didn't bother him the rest of the game, as he finished with three hits and two RBI. At least it looks like he's got that whole "short memory" thing down ballplayers need to succeed.
Tebow's journey through the minors is one big learning experience after such a long layoff from the game, so we can chalk this up to being just the latest lesson.