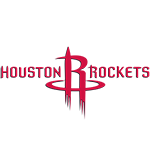 The most intriguing of LeBron's suitors is the Houston Rockets. The Rockets just took the Golden State Warriors all the way to the second half of a Game 7 in the Western Conference Finals a few weeks ago. If it had not been for the terribly unfortunate hamstring injury to Chris Paul, they may have won the NBA Finals and dethroned the Golden State Warriors.
Now add LeBron to this team…what happens?
They immediately become the most formidable challenger for Golden State since Kevin Durant joined them in 2016. If LeBron is desperate to win a fourth ring and add to his mesmerizing legacy, then Houston is clearly the team he has to join. Chasing the ghost of Michael Jordan becomes even more tantalizing, and realistic.
Perhaps the most impactful boost to LeBron's career achievements would be actually dismantling the Warriors. Even if it takes joining a superteam to do so, the Warriors are a team with talent that rivals any of the all-time great teams. Managing to beat them and secure a fourth ring would matter greatly in how he is remembered.
James Harden has just officially won the 2017-2018 MVP Award. Chris Paul is one of the greatest players in history to not win an MVP trophy. Clint Capela has established himself as one of the NBA's best centers due to his ability to finish at the rim, set picks, and most importantly, switch out to the perimeter on defense.
If LeBron joins the squad, the roster may lose some depth, but he more than makes up for that. He also reduces the stress of playmaking for Harden and Paul. Staggering their playing time would allow them all to play at a higher level over fewer minutes.
LeBron should join Houston if he wants to get more rings right now.