LeBron James is a free agent once again. His suitors are Cleveland, Los Angeles, Houston and Philadelphia. Today, we make the case for each city.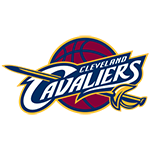 Cleveland does not represent the most compelling case for LeBron James' future in terms of basketball competency. When compared to the Houston Rockets, Los Angeles Lakers, and Philadelphia 76ers, they're quite terrible.
Getting better as a roster will not prove to be easy when their best assets are Kevin Love, Collin Sexton, and future draft picks. They have little to move, and a lot to fix.
However, LeBron may care about more than championships. If he values his legacy in Cleveland greatly, he can come back to play for one or more years and be the loyal superhero of Cleveland sports. He already "came home" in 2014, but continuing to play there would mean even more to the city that has had so little.
LeBron is an extremely competitive athlete and an exceptionally determined worker. LeBron may envy playing as the only hope for a team (though not to the extreme that was the 2017-2018 Cavs).
With an awful (and oft-injured) supporting cast last year in the playoffs, LeBron managed to squeak past the Eastern Conference and arrive once again in the NBA Finals, only to be knocked off by the Golden State Warriors in four games.
The Cavaliers could be able to build a far better roster this summer and before the trade deadline next season. They may not land a star like Paul George or Kawhi Leonard, but a player of Kemba's prestige could find his way onto the team, accompanied by some role players.
In theory, Cleveland can get to the NBA Finals once again with an upgraded team. Beating new powerhouses like the 76ers and Boston Celtics would be challenging, and taking down the Golden State Warriors isn't happening.
But maybe LeBron isn't as focused on solely amassing rings as he used to be. If he wants some stability and a fantastic public image, then maybe staying in Cleveland is as realistic a choice as any.