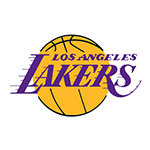 The Los Angeles Lakers provide the most controversial destination for James. The Lakers have the second-most championship banners in the history of the NBA. Through the different eras, they were led by the likes of Jerry West, Wilt Chamberlain, Kareem Abdul-Jabbar, James Worthy, Magic Johnson, Shaquille O'Neal, and Kobe Bryant. LeBron signing with the Lakers to start a new chapter in his 16th season just seems…wrong.
However, we know that rivalries no longer really exist, and this player-centric era of the NBA found that players have the power to write their own futures.
What Los Angeles does have is a strong gravitational pull for business. LeBron is a multi-media mogul. He played a small role in the film Trainwreck. James is always in the news, regardless of what he is talking about. He is rumored to even star in Space Jam 2. He is the most powerful athlete of a large sports agency Klutch Sports that he helped build. LeBron also reportedly has dreams of owning a team in some fashion, maybe even before he retires. With ambitions like these, Hollywood and the city of L.A. have a lot to offer.
Much stock has been put into a potential power-relationship between LeBron and legend Magic Johnson. Just as much stock has been put in LeBron's family and to what extent they will dictate LeBron's decision.
LeBron's son Bronny has already enrolled in a high school in Los Angeles, and there's almost no chance that the rest of the family prefers Cleveland, Ohio over Los Angeles, California. If the family decides it's time to settle down for good in order to stay comfortable in a consistent location, then LeBron may worry less about basketball fit and more about family happiness.
This is not to say the Lakers wouldn't be a good team. The Lakers can add two or three superstars this summer or in 2019. This would catapult them into immediate contention for a championship. However, the supporting cast would not be great. The basketball fit would be good, but the big selling point would be LeBron's life after basketball.