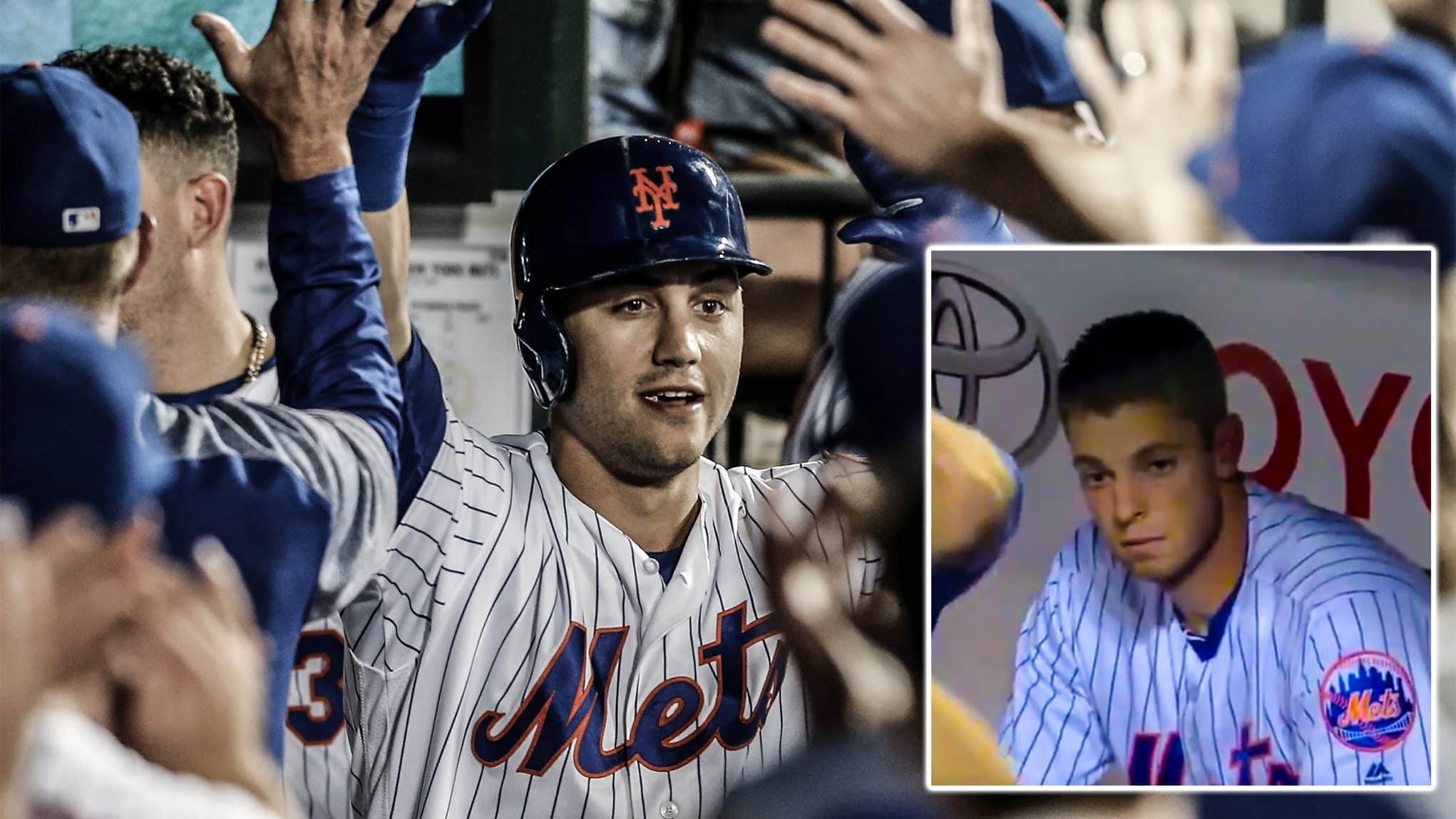 New York Mets outfielder Michael Conforto bailed out Steven Matz with a game-tying home run in the bottom of the seventh inning. You wouldn't have been able to tell from the southpaw's reaction in the dugout. 
The New York Mets' starting rotation doesn't get a whole lot of wiggle room to work with these days. That's why left-hander Steven Matz had to feel very fortunate to get two first-inning runs from his offense on Tuesday night against the Pittsburgh Pirates.
He did pitch well — Matz registered his fourth quality start in his last five tries — but gave up the lead by surrendering three runs on six hits and seven strikeouts in seven innings.
With a season-high 110 pitches already under his belt, his night was done after that. As we've seen with the offense on most nights recently, it appeared likely that this strong performance from Matz would end with him getting credit for a loss.
Outfielder Michael Conforto had other ideas when he came to the plate in the bottom of the seventh, though.
Watch: Michael Conforto ties the game with a HOME RUN!

Stream Live: https://t.co/fzMsDxvkr8 pic.twitter.com/WTngYFizTr

— SportsNet New York (@SNYtv) June 27, 2018
Two things happened here that are worth pointing out. One is that Conforto's blast almost hit the New York Lottery sign, which would've awarded someone a sizable chunk of money. The second one is the reaction from Matz, who was sitting in the dugout. Or should we say the lack of reaction?
This is definitely not what happened, but it sure seemed like he was just too surprised to even do anything other than just sit there with his eyes wide open. It's like Ricky Bobby not knowing what to do with his hands in Talladega Nights.
Whatever the reason was behind this non-reaction, one would imagine the cameraperson wanted something more when they cut to Matz in the dugout. There's always next time. Well, maybe — it all depends on what the Mets' offense wants to do on any given day.