As the New York Mets inch closer to becoming sellers, they could help the Yankees' rival by dealing Jeurys Familia to the Red Sox.
With the New York Mets looking more likely to become sellers at the July 31 trade deadline, it is time to look at teams that could be a fit to help New York get the maximum return for some of their players.
If the Mets decide to only trade players heading into free agency, then reliever Jeurys Familia is going to be at the top of the list for teams. Now, the Mets won't deal with the Yankees, but keep an eye on another team in the AL East for Familia's services, the Boston Red Sox.
With the AL East being a two-team race, the Yankees and Red Sox will look to improve the smallest of weaknesses to avoid the Wild Card game. If there is one weakness for the Red Sox, it is having a consistent setup man behind Craig Kimbrel.
Coming into Saturday's action, Alex Cora's squad has a team ERA of 4.21 in the eighth inning of games. That is ninth in the American League and the lowest among the six top contenders in the AL (Yankees, Red Sox, Mariners, Astros, Indians).
While Joe Kelly and Matt Barnes have held hitters to a sub .200 average in the eighth this season, Boston could use another proven closer in the back of their bullpen and these two teams do have a track record of making deals with each other.
Last year, the Mets traded a reliever heading into free agency in Addison Reed to Boston for three relief pitchers in Boston's system (Jamie Callahan, Gerson Bautista, and Stephen Nogosek). Bautista and Callahan have made their Major League debuts, but Familia should land a better return than Reed. It only makes sense to get a larger return due to his experience closing in the postseason, and his track record over the last four seasons (114 saves in 129 chances).
If the Mets are looking for a model to follow for a successful Familia trade, take a look at what the Washington Nationals gave up for Kelvin Herrera last Monday. While the Nats didn't deal any of their top prospects, they gave up a top ten prospect in their system (Kelvin Gutierrez) and a switch-hitting outfielder in Blake Perkins as part of the package that went to the Kansas City Royals.
Now, the Boston Red Sox do not have a great farm system. It's up to Sandy Alderson and his front office to find the right players in a system that they should be familiar with from last year. Boston won't be desperate for a playoff spot, but division desperation could help the Mets in finding a good deal with a man in Dave Dombrowski that is known for trading some top prospects.
Two names from Boston that come to mind would be third baseman Bobby Dalbec and right-hander Travis Lakins. Both players are in the 12-16 range in Boston's system (according to MLB Pipeline) and none of them are past Double-A, so the Red Sox should have the flexibility to move them.
Dalbec was Boston's fourth-round pick in 2016 out of Arizona and would add more depth to the Mets organization at third. He has not hit for a high average this season at High-A Salem (.220) and he has struck out a lot (88 times). However, he has 14 home runs (most in the Carolina League) and he has a fly ball percentage of 40.7 percent (according to FanGraphs).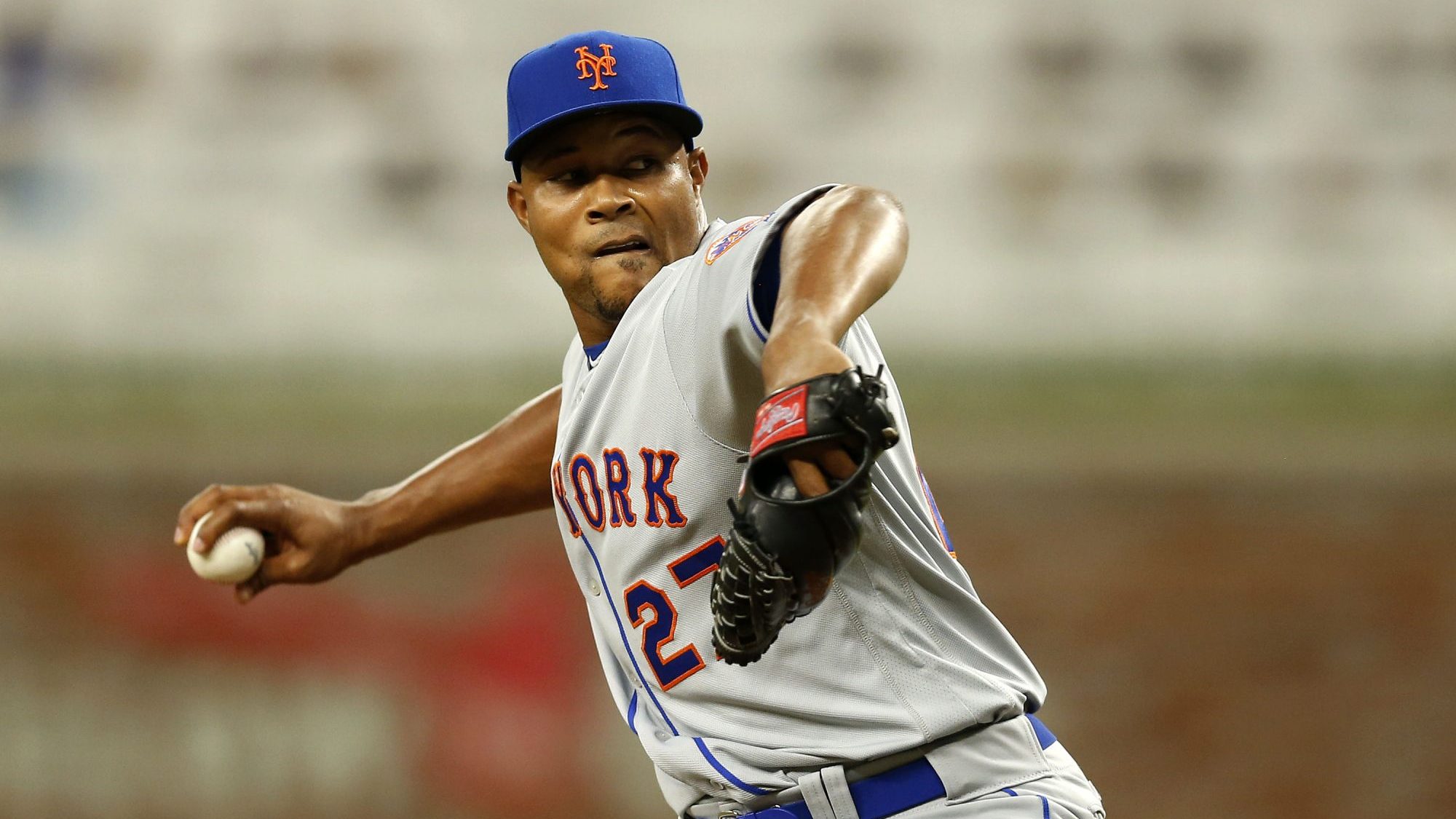 As for Lakins, the sixth-round pick out of Ohio State in 2015 has been used as a starter and a reliever for Double-A Portland this year. Despite having a 3.38 ERA in 13 games, he has shown good control of the strike zone if you go off of the fact that he has 31 strikeouts to only ten walks (five as a starter) in 24 innings. His season started in late April after missing the second half of last season with an elbow injury.
Here is what Sox Prospects had to say about the 23-year-old right-hander (turns 24 on June 29):
"Flashes four potential at least average offerings, but lacks consistency. Lean, undersized frame currently profiles best as a reliever. Has room for added strength and could add a tick or two on the fastball as a result. Physical maturity and consistency of arsenal over extended innings will give a chance to stick in the rotation as a mid-rotation arm. Overall consistency of arsenal, fastball command, and control will be keys going forward."
Now, keep in mind that this is only a hypothetical deal, but it is important to remember the Mets are not going to get any top prospects for a rental player from any team, barring someone losing their closer.
Since the Mets won't make a trade with the Yankees, keep an eye on Familia possibly helping out the Red Sox for the stretch run. Should he become available?