The New York Knicks have an up and down history of draft picks that changed the course of the franchise or never quite panned out.
The New York Knicks and the new brain trust will make a franchise-altering decision on Thursday during the NBA Draft. Scott Perry, Steve Mills, and David Fizdale are hoping they strike gold. But the feeling of impending doom is always lingering. Always.
For every Kristaps Porzingis, there's a Frederic Weis. Knicks fans tend to focus on the bad more than the good. It's something that's embedded in the DNA of any Knicks fan.
That's part of the reason why Frank Ntilikina was given such a hard time during his rookie year. It was the perfect storm for the fans. He was clearly a project, had his ups and downs as a rookie, and did we mention he's from France? The perfect storm for a harsh mix of negativity with some optimism sprinkled in.
But it's important to remember the good while reflecting on the bad. We all remember Porzingis getting booed by the New York faithful after he was drafted. Within the blink of an eye, he was the apple of New York's eye.
There were tons of options for best and worst draft picks in Knicks history. Here are the best of the rest.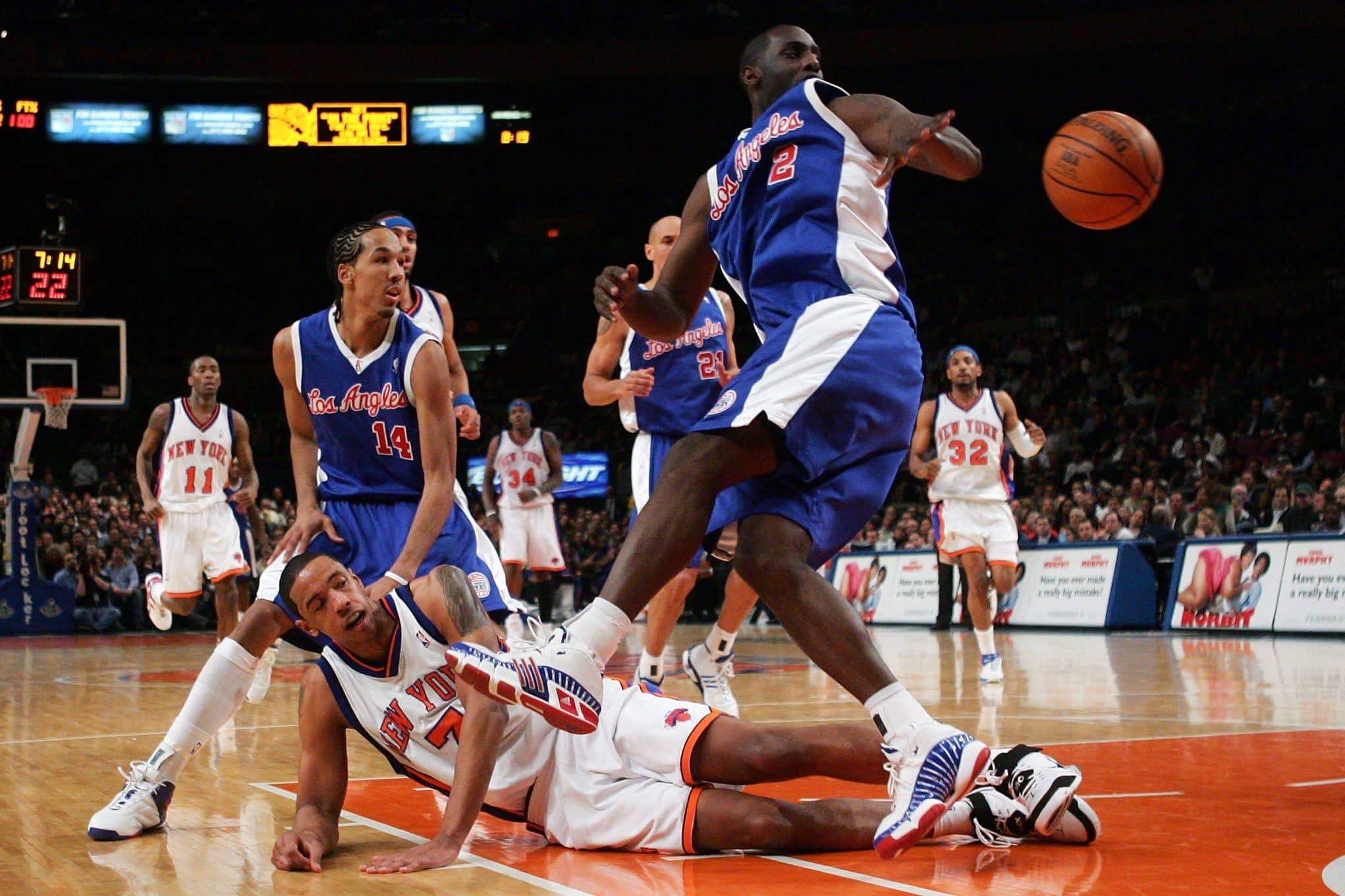 Dishonorable Mentions
These guys just barely missed the cut, but unfortunately, we have to mention them in this section.
Who could forget Channing Frye? He's gone on to reinvent himself and have a nice career. He even won a championship with LeBron James in Cleveland in 2016. But as a Knick, Frye was a big disappointment. The eighth overall pick in 2005 only played two seasons in New York and he had yet to develop his consistent three-point shot that has allowed him to stick around in the league.
What about Andy Rautins? He was the Syracuse sharpshooter who Knicks fans somehow tricked themselves into thinking he would turn into a Madison Square Garden favorite. He only played five games in New York, but he was only a second-round pick so it's not as if he was expected to be some kind of savior.
How about the throwbacks for the Knicks fans who've watched this team screw up picks for decades? How about Larry Demic with the ninth pick in 1979. He was playing in the Philippines by 1983. How about eighth overall pick Tom Riker in 1972. Brendan McCann way back in 1957 who only managed to score double digits once during his tenure with the Knicks.
These guys were bad for sure, but they aren't quite up to snuff for the top five.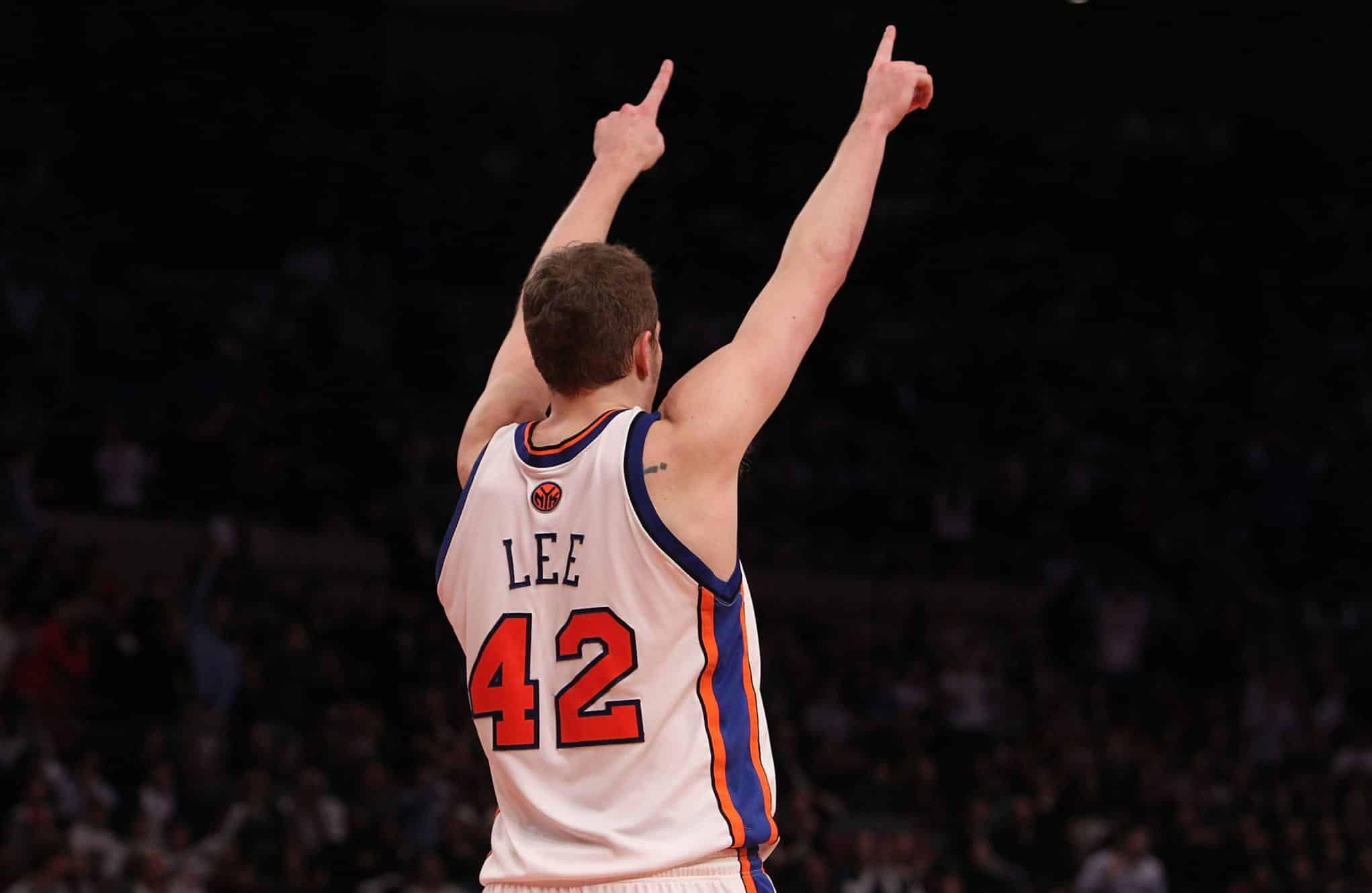 Honorable Mentions
These are the guys that you may have forgotten, but when mentioned, you remember just how good these guys were. They weren't the type of players who could change the course of the franchise, but they should not be forgotten.
Frank Ntilikina and Tim Hardaway Jr. could work their way into the conversation regarding great Knicks draft picks. But for now, the jury is still out on these two. They've both shown upside in their time in New York so they deserve to be on the list of honorable mentions rather than the dishonorable mentions.
If we travel back in time to the mid-2000s, who could forget David Lee? He was taken with the 30th pick in the same draft where dishonorable mention Channing Frye went in the top-10. But Frye never made an All-Star appearance. Lee averaged 20.2 points and 11.7 rebounds per game in 2009-10 en route to his first of two career All-Star appearances—only one of which was in a New York Knicks uniform.
The hometown kid Mark Jackson had two stints in New York and was a highly productive point guard in Madison Square Garden. Beloved by Knicks fans and feared by opposing teams. He really bounced around the league, so he doesn't quite make the list of franchise-altering draft picks, but he's notable all the same.
Gerald Wilkins is oft-forgotten by Knicks fans. Taken in the same draft as Hall of Famer Patrick Ewing and brother of Hall of Famer Dominique Wilkins, Gerald was overshadowed in more ways than one. But the second-round pick was a key cog in New York for seven years. He averaged double digits every year and played 80 or more games every season but one—he played 68 games in 1990-91.
And the Hall of Famer Bill Bradley just misses out on our top five. He was taken in 1965 with the Knicks' territorial pick and boy did he live up to expectations and then some. He won two championships in New York. The man did something most other guys couldn't do—put the Knicks over the hump and bring home multiple championships.