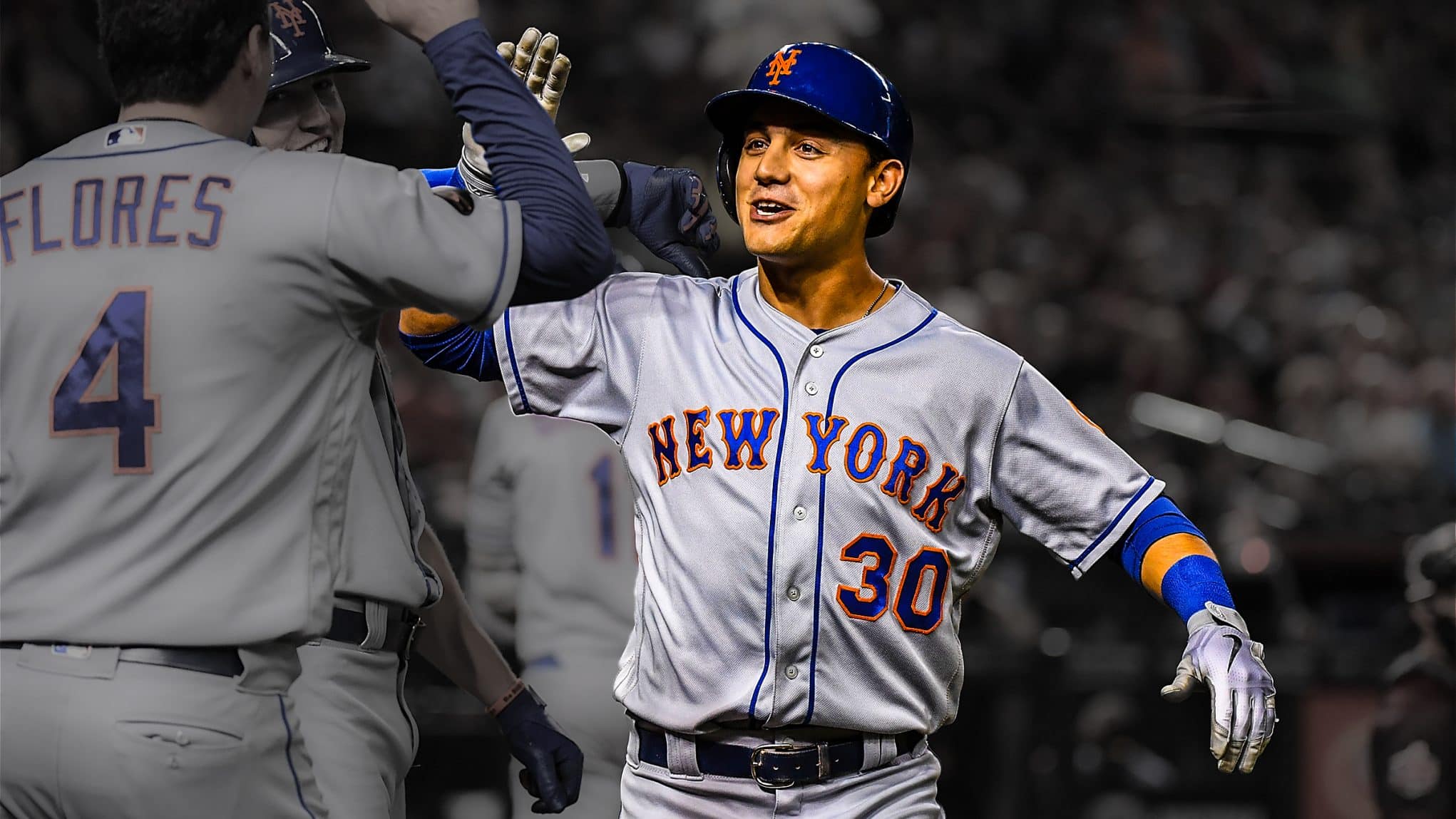 New York Mets young slugger Michael Conforto is having himself a night in the desert with one homer and four runs batted in.
Mikey C. are you with me?
New York Mets outfielder Michael Conforto is having himself a terrific night out in the desert while hitting out of the seven-spot in the lineup. Unlike the better part of the last month and a half, the Mets hold an outrageously productive lead of 5-0.
Conforto is 2-for-3 on the night with a three-run shot in the second inning, a double and a sac-fly in the sixth. All the damage was done off Arizona Diamondbacks lefty Patrick Corbin.
Have a day, @mconforto8. ? pic.twitter.com/eD1AIJSLil

— New York Mets (@Mets) June 17, 2018
Folks, yes, the Mets have scored five runs in six innings. A more impossible feat couldn't be conjured up by either the hardcore political left or right yet here we are, in reality.
The team that's lost 12 of its last 13 hasn't struck for five runs since May 29, a 7-6 loss to the Atlanta Braves down south. The last time they plated four runs came at Citi Field on June 1. Only three times had they rallied for three runs this entire month prior to Saturday night's unfathomable outburst.
Brandon Nimmo and Devin Mesoraco have also collected two hits on the night.
Completing the lefty-versus-lefty matchup was Steven Matz who took the ball from Mickey Callaway and didn't disappoint. All told, Matz continued his stellar-road ways by throwing 6.2 innings of one-run ball.
Don't look now but it appears the New York Mets are on their way to a victory.
Update:
The Mets did, indeed, take home the much-needed victory on Saturday night.
After Matz's stellar 6.2 innings of one-run, six-hit ball, Robert Gsellman and Anthony Swarzak nailed it down to preserve the 5-1 win. Neither righty relented a single hit while combining for five strikeouts in 2.1 innings of work.
The Mets will turn around quickly and take on these very same D-Backs Sunday afternoon. First pitch comes your way at 4:10 p.m. ET.