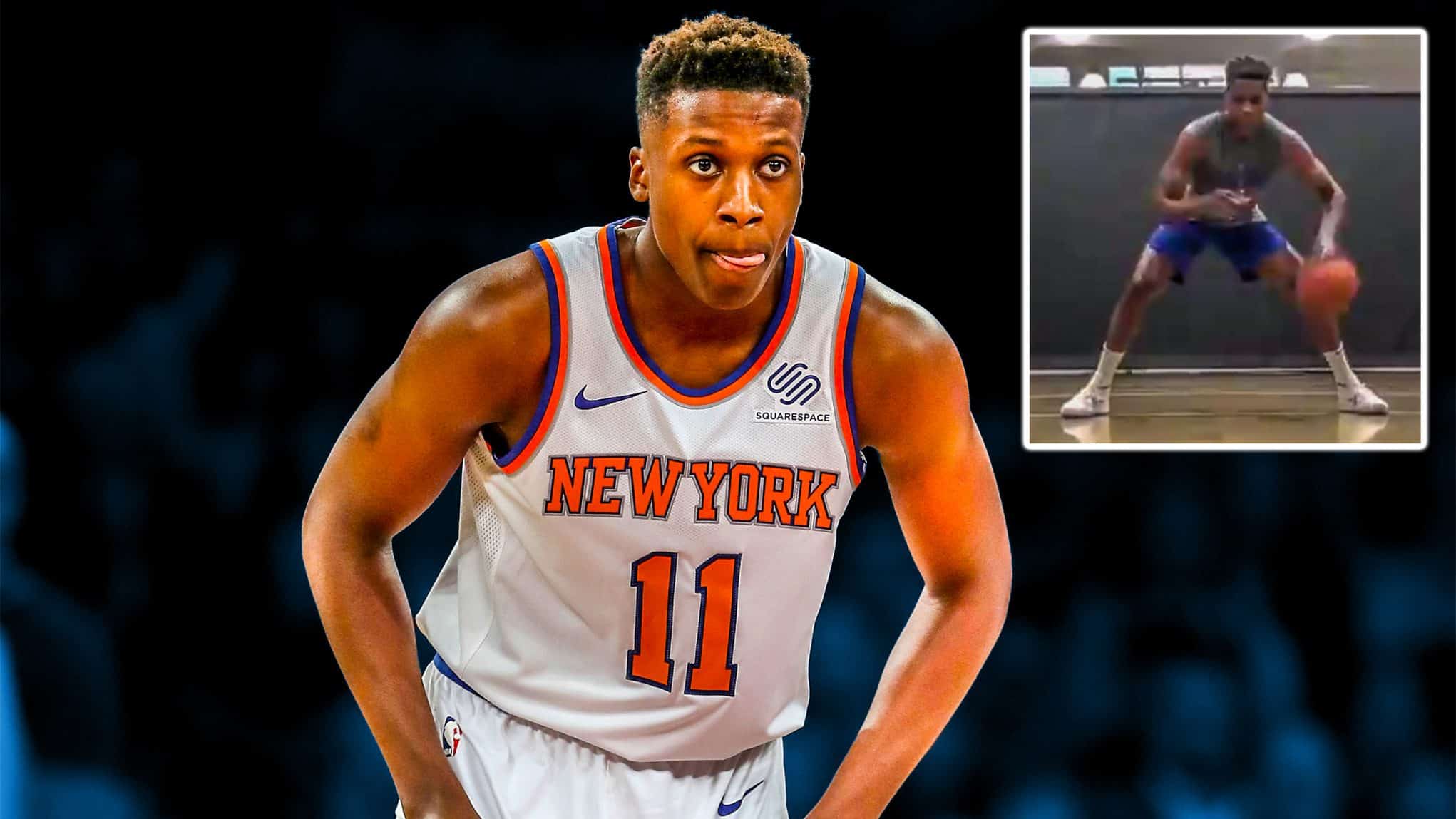 In addition to packing on the muscle, New York Knicks young point guard Frank Ntilikina is working on those handles.
The talk of the offseason pertaining to Frank Ntilikina has been a rigorous weightlifting regiment with the express purpose to pack on those pounds.
On Saturday, an Instagram video, courtesy of @Cbrickley603, showcased the young New York Knicks point guard's improving handles.
https://twitter.com/TommyBeer/status/1008044243749883904
Ntilikina, 19, is coming off a successful rookie campaign considering the word "project" was tossed around constantly after his first-round selection (No. 8 overall) in the 2017 NBA Draft.
Averaging 5.9 points, 3.2 assists and 0.8 steals per night while shooting a porous .364 from the floor, much can be improved in the young Frenchman's game.
For one, to improve his already stellar defensive prowess, he's bulking up. Adding on to his 6-foot-5, 190 pound-frame will help him take on larger guards down in the box when necessary. We already know he's a stud along the perimeter against any type of guard. If he could actually stop the two-guard or small forward postgame, his NBA usage in terms of specific role will increase a ton.
On this day, however, it's all about those handles in the attempt to improve his offensive game—something that's desperately needed.