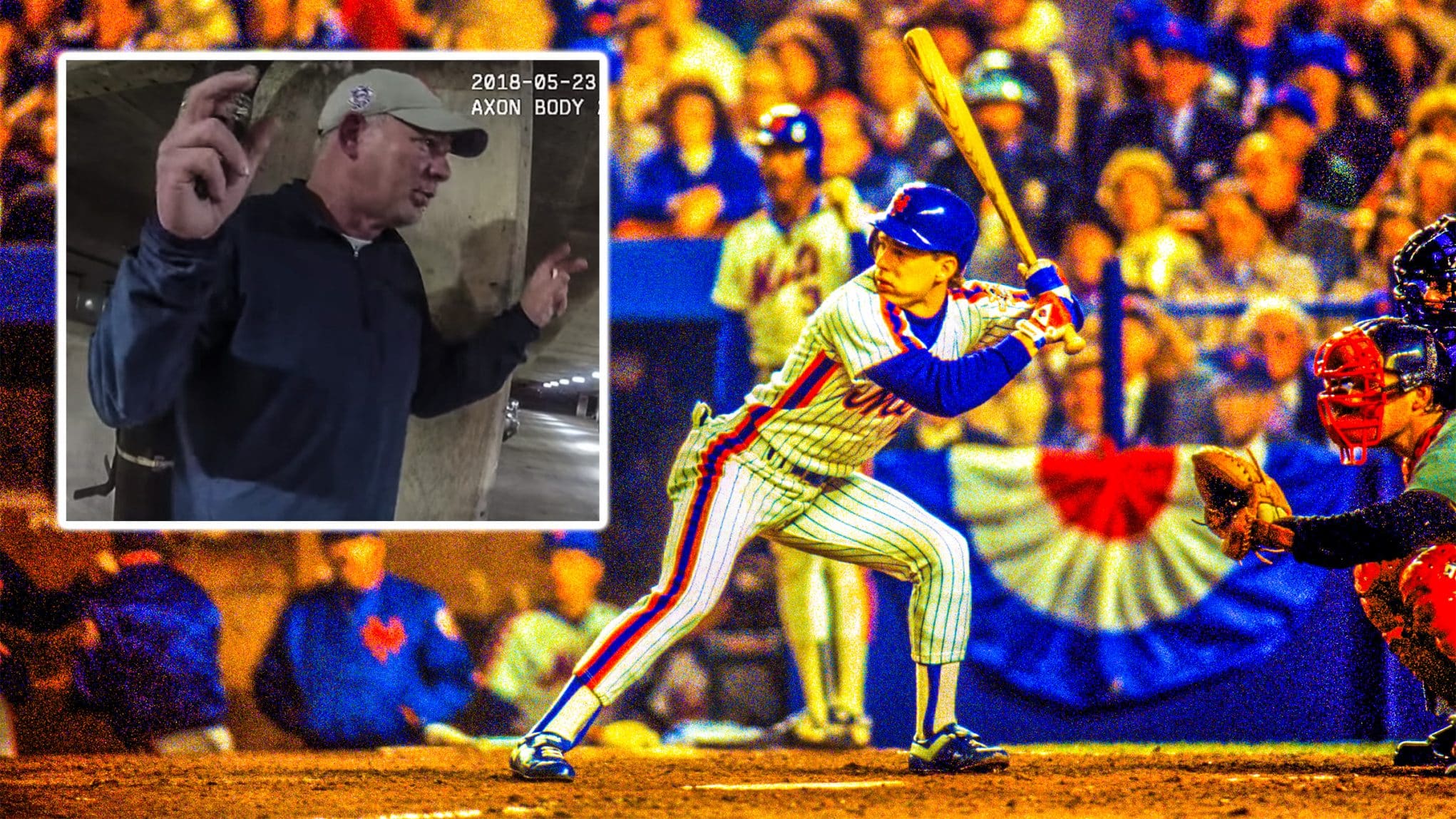 Lenny Dykstra will always be a part of New York Mets history, but like a few others from that 1986 championship squad, life has been tough during his post-playing career. 
Like every other player that held a roster spot for the World Series-winning New York Mets in 1986, former outfielder Lenny Dykstra will always be a legend. That's one of the reasons why it's been so hard to watch him spiral out of control once his playing days were over.
It was just his first full season in the big leagues in 1986, but he immediately endeared himself to the fans at Shea Stadium by slashing .295/.377/.445 with eight home runs, 45 RBI, 77 runs scored, and 31 stolen bases. And he played the game hard — you don't earn a nickname like "Nails" for not going full throttle every time you take the field, ya know.
Dykstra has had a number of run-ins with the law over the years. His latest transgression is a head-shaking one, especially after watching the aftermath of the confrontation on video.
The World Series champion was accused by his Uber driver of putting a bag to his head while saying, "I'm gonna blow your f—king head off."
The Linden Police Department released body cam footage of the incident earlier this week, and Dykstra's interaction with the cops looks as depressing as you thought it'd be, via NJ.com.
Who knows what actually spurred the altercation. Based on Dykstra's troubled past, it's hard to believe him. Even though he didn't have a gun in his possession, the cops ended up finding cocaine, marijuana, and ecstasy in that bag of his, which puts him in a further bind.
It's tough to see players we used to admire struggle so mightily off the field. Similar to other '86 champs like Dwight Gooden and Darryl Strawberry, though, it's very clear that Dykstra has a problem and he needs help. Hopefully, he gets it.