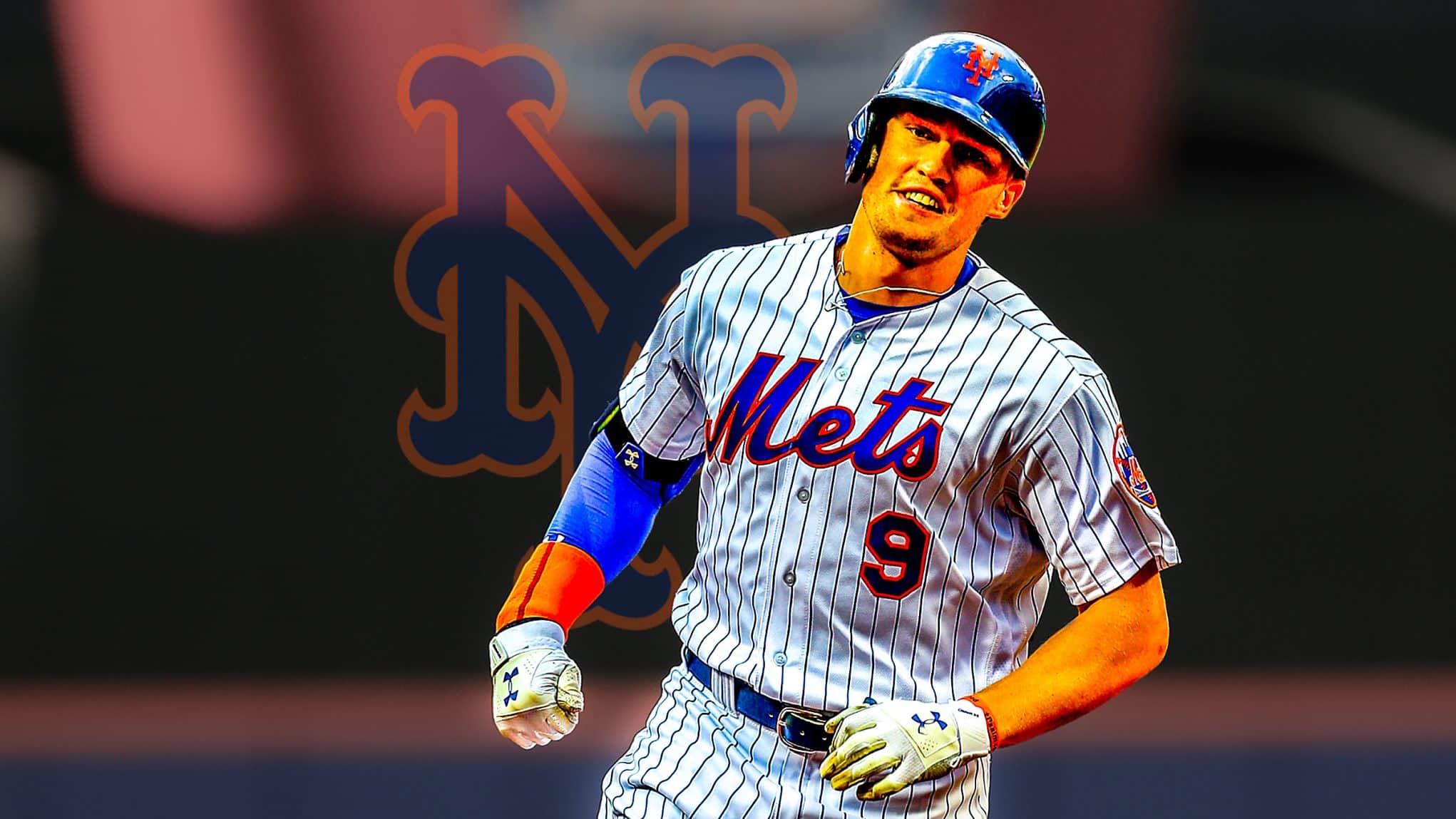 New York Mets outfielder Brandon Nimmo leads off the 2018 Subway Series with a monster shot to right field off Masahiro Tanaka.
That's one way to get a game started yet another when it's the Subway Series.
New York Mets youngster Brandon Nimmo decided to take Masahiro Tanaka's second pitch of the night to the right-field stands. It's his eighth of the year and first career leadoff home run.
Brandon Nimmo leads off the Subway Series so right for those Metsies. 1-0 #Mets in the bottom of the first. pic.twitter.com/hgGKJGRphP

— Elite Sports NY (@EliteSportsNY) June 8, 2018
The score remains 1-0 Mets over the visiting New York Yankees with Jacob deGrom on the mound in the top of the second inning.
Nimmo, 25, has been the organization's greatest surprise up to this point in the season. Despite the team's struggles as of late (six-straight losses accompanying a 27-33 overall record), Nimmo's play in the outfield and as the leadoff man has brought many smiles to Citi Field.
In fact, his play is going to make life extremely difficult for Mickey Callaway when Yoenis Cespedes returns. With Jay Bruce and Michael Conforto also out there, who's going to see the bench more often than not? (Bruce will have to play first base, but that's another story for a different day.)
Through 51 games this season, Nimmo's batting .267 with eight home runs and 15 runs batted in. With an on-base percentage of .407, the kid has clearly cemented himself as the lineup's leadoff man.