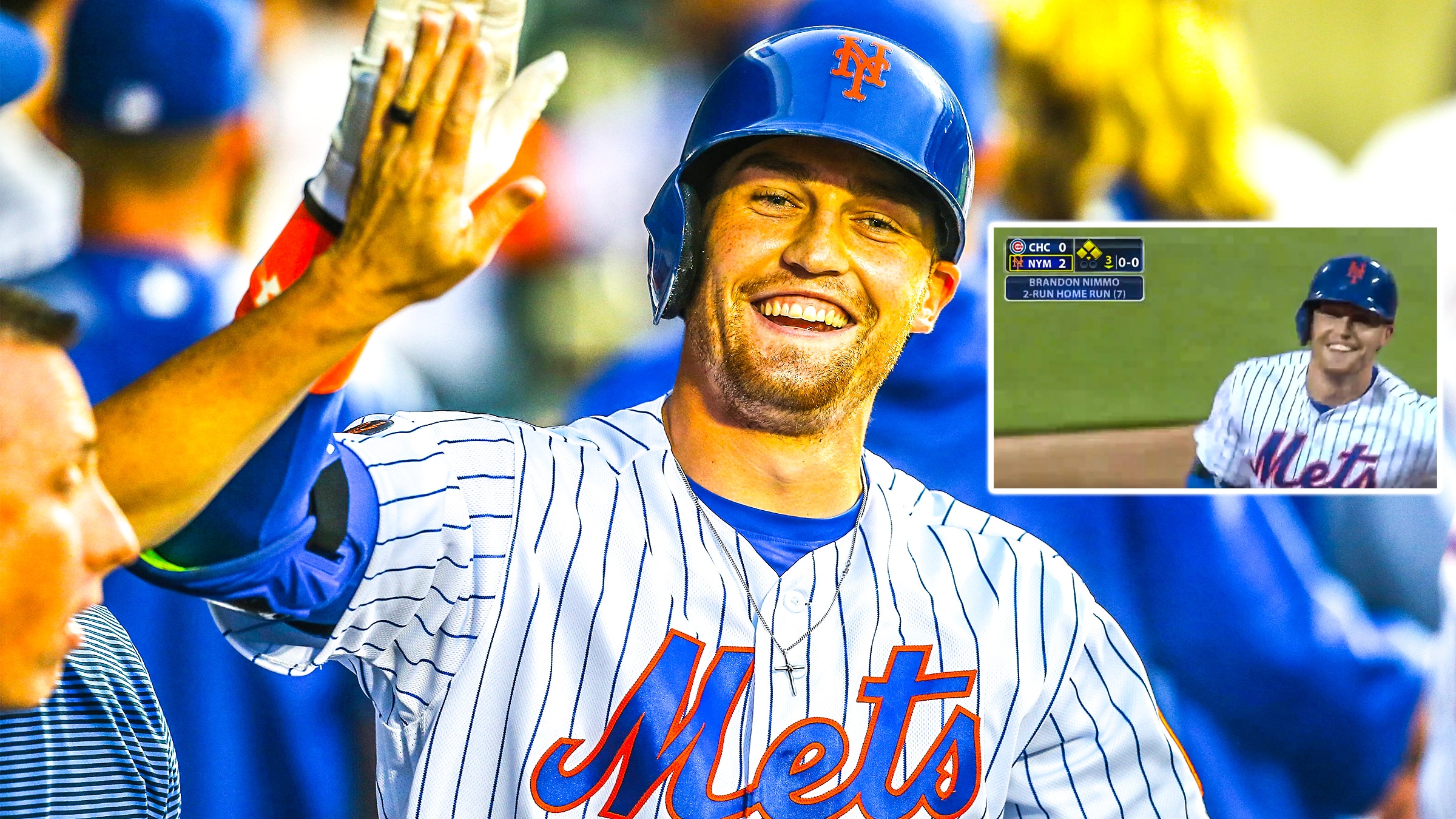 New York Mets energetic outfielder Brandon Nimmo continues his torrid pace by hitting a home run against the Chicago Cubs on Friday night.
Nobody can get the kid out.
Despite falling on tougher teams recently, the New York Mets have unlocked much potential from a newly-discovered leadoff hitter. His name is the dolphin himself, Brandon Nimmo.
On Friday night with the Chicago Cubs in town, Nimmo smacked his seventh home run of the season, a two-run shot in the third to give the Mets a 2-0 lead.
The Happiest Man in Baseball gets happier! @You_Found_Nimmo hits one out to left! Stream the Mets game here: https://t.co/fzMsDxvkr8 pic.twitter.com/20IO8OP9bC

— SportsNet New York (@SNYtv) June 2, 2018
Despite the fun of the early lead, New York's bullpen choked it up.
Zack Wheeler received the start and pitched six innings of no-hit baseball. However, the two runners he left-on-base in the sixth inning did eventually come home courtesy of Paul Sewald whose struggles continued. All told, Sewald was tagged for four earned runs on five hits in just 1.2 innings.
Nimmo continued to rake even after the third-inning shot. Later in the game, he singled and then walked. Late in the contest, Nimmo's line features a 2-for-3 night with one walk, one run and two ribbies.
In the top of the ninth inning, Jeurys Familia is currently pitching in a 6-4 ballgame. Nimmo is due up second in the bottom of the ninth as Mickey Callaway's team looks for two runs to send this one into extra innings.