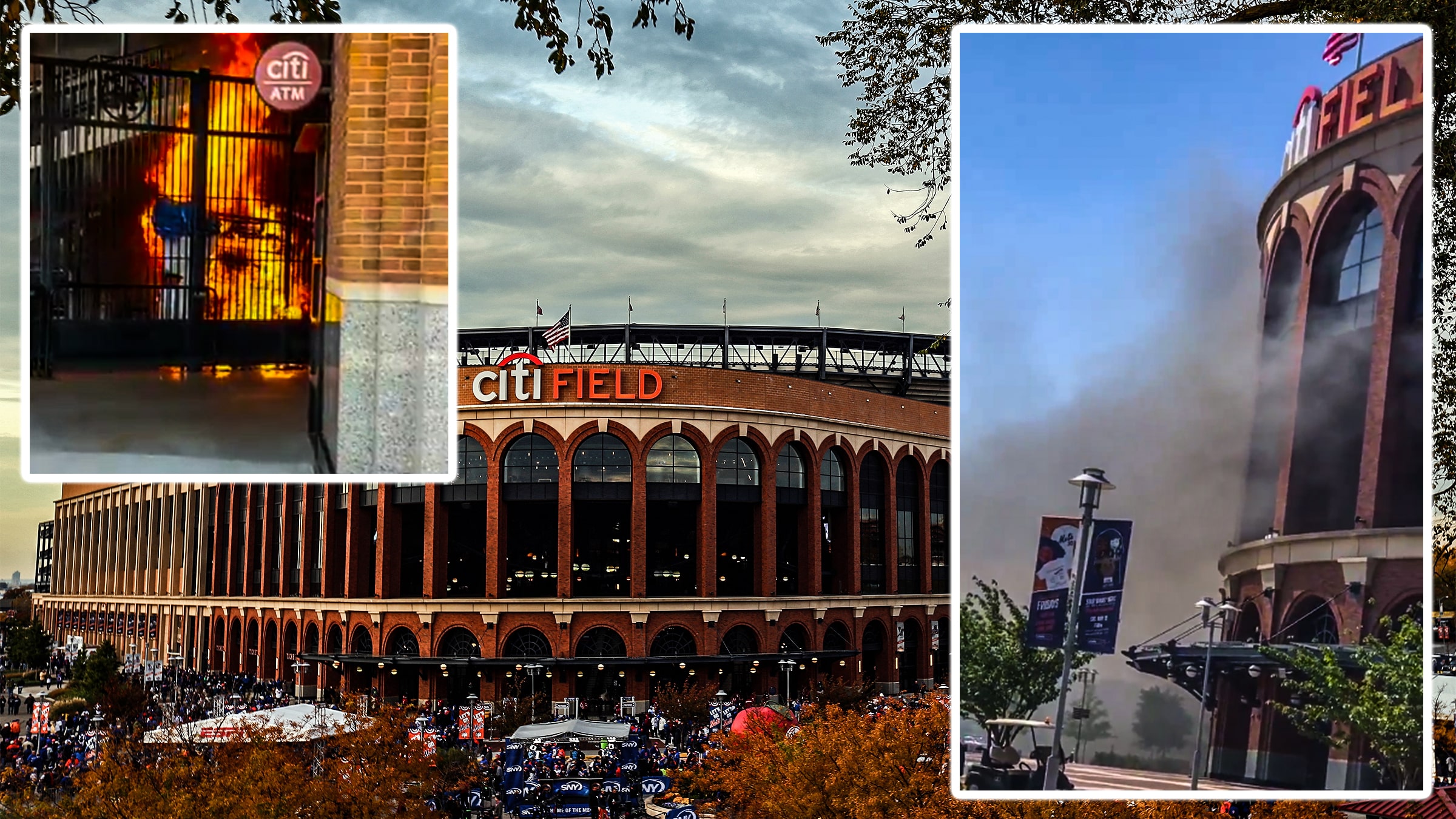 As if things could not get worse for the New York Mets, there was a fire at Citi Field today and it is the perfect metaphor for how things have been as of late.
We got no food. We got no jobs. Our pets heads are falling off! A fire broke out at Citi Field on Wednesday and although the FDNY was able to get it under control, this seems like some kind of sign from a higher power. The New York Mets are struggling as of late and whether it's injuries, late-game collapses, or a fire, nothing is going right for the Metropolitans.
More bad news for the struggling Mets. The FDNY was forced to put out a fire that broke out at Citi Field. (Video courtesy Instagram user raul.jimenezii) pic.twitter.com/2F2lqbevgB

— Spectrum News NY1 (@NY1) May 30, 2018
FDNYalerts QNS ALL HANDS 120-01 ROOSEVELT AVE, (CITI FIELD STADIUM) FIRE IN A DISPLAY CASE, UNDER CONTROL

— FDNYalerts (@FDNYAlerts) May 30, 2018
They have turned into a literal dumpster fire. The potential for memes is something that dreams are made of. They didn't need this news. At least not today.
After a late-inning collapse to the Braves on Tuesday night, Mets fans could be found in the fetal position or banging their heads against the wall. The bullpen that looked so good early in the season has hit a wall. Mickey Callaway, who at one point was pushing all the right buttons, can't seem to get things to click for this team right now.
Noah Syndergaard is on the 10-day DL as he joins a number of teammates including Yoenis Cespedes, Todd Frazier, Juan Lagares, and a number of other key contributors. After starting the year off by winning 11 of their first 12, optimism was sky high in Flushing. Now on May 30, the Mets are 26-26 and the only thing sky high is the display case where this fire started.
Life just isn't fair sometimes. Mets fans don't deserve this type of abuse. And as if things couldn't get worse, Jason Vargas is set to take the bump against Met-killer, Julio Teheran in Atlanta on Wednesday night.