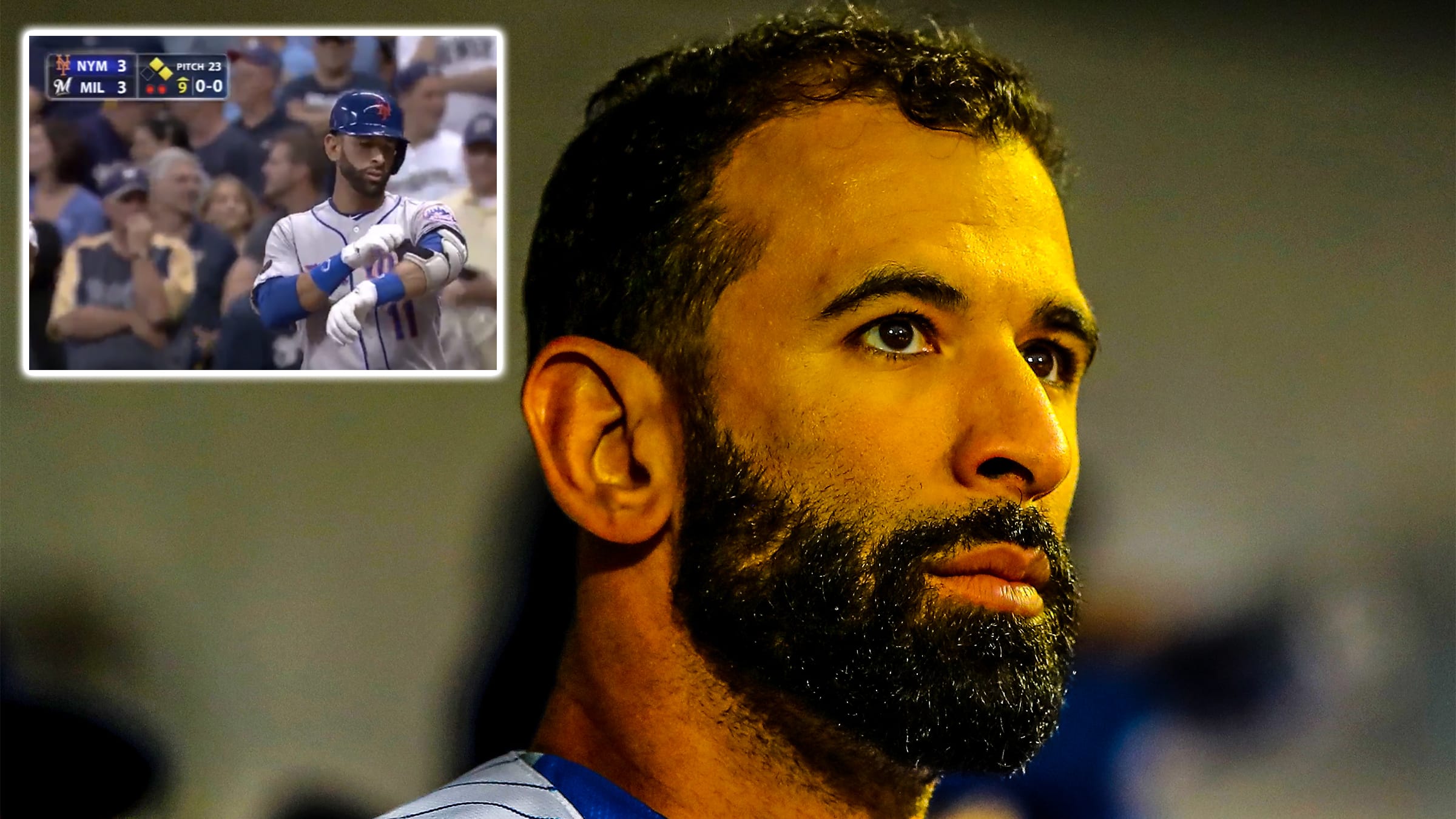 New York Mets newcomer Jose Bautista just generated his first real moment with his new club by tying up the game in Milwaukee with an RBI single and two outs.
The acquisition is one thing. That first "real" moment with the new club is a completely different situation. Jose Bautista didn't allow that moment to get away from him when it presented itself.
With the New York Mets down one run, 3-2, in the ninth inning against the Milwaukee Brewers on Friday night, Bautista stepped into the box and came through with a clutch two-out RBI single to tie the game.
Jose Buatista just generated the type of season-changing moment every club needs. Mets tie it up at three apiece in the ninth. #LGM pic.twitter.com/ZNslkQ0PGH

— Elite Sports NY (@EliteSportsNY) May 26, 2018
It's been an unpredictable night in the land of the Brew Crew.
Noah Syndergaard received the start and looked anything but his usual dominant self. He surrendered three runs in his first three innings, looking shaky the entire time. Though he managed to collect himself a bit after the third inning, he was pulled after the sixth.
Offensively, two solo shots were all the club could speak for until Bautista's heroics in the ninth. Amed Rosario and Michael Conforto tallied one apiece.
Speaking of Mikey C., it was his outstanding at-bat in the ninth inning with two outs that spearheaded the game-tying run. He fought off pitches from Brewers closer Corey Knebel in route to earning the walk. After a Devin Mesoraco walk, the newest Met did his thing on the second pitch of the at-bat with two outs and no room for error.
The two teams are currently locked at three apiece in the bottom of the 10th inning with Robert Gsellman on the mound for New York.