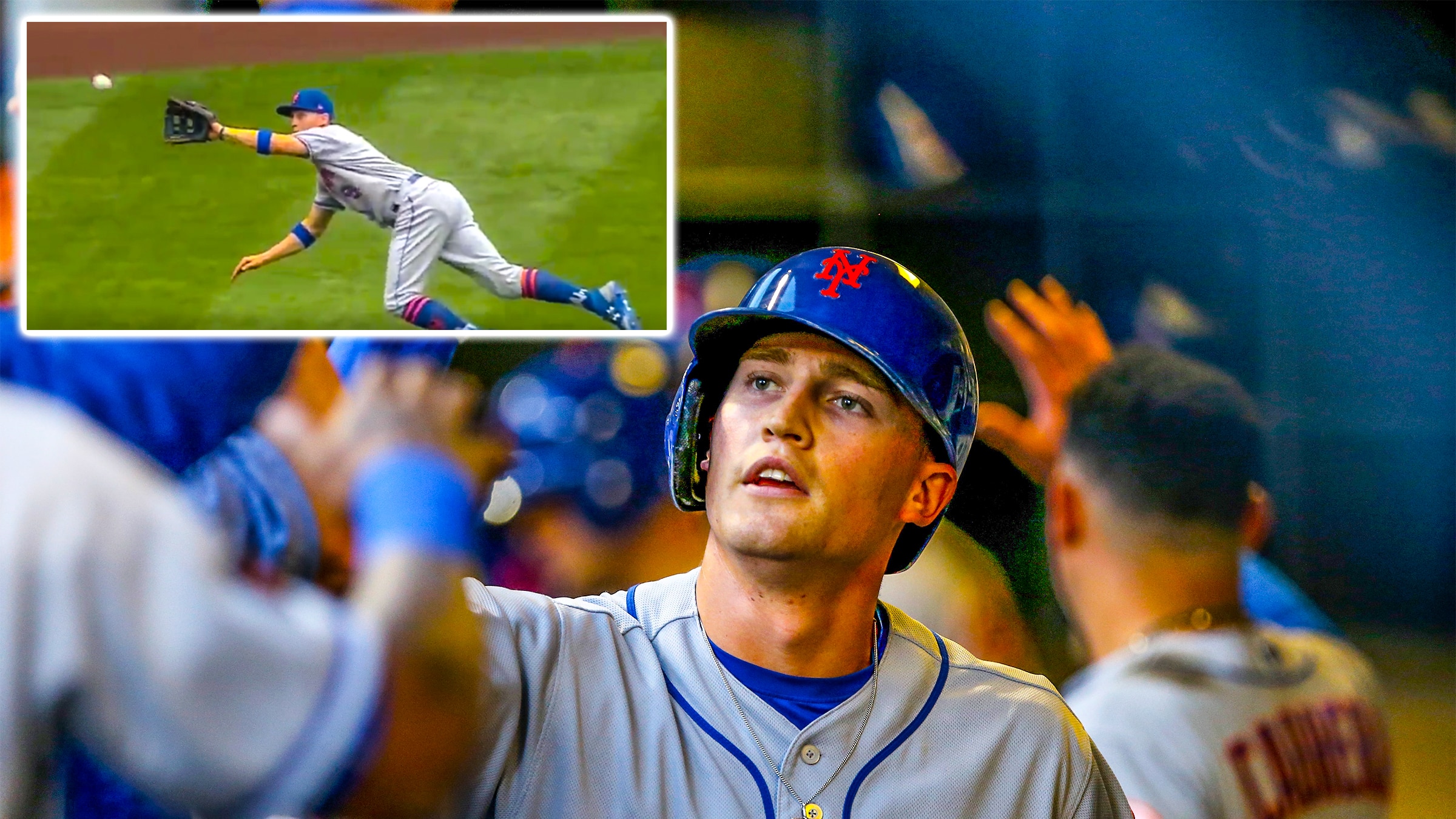 New York Mets burgeoning stud Brandon Nimmo makes a spectacular catch in Milwaukee that saved the bacon of starter and dolphin creator, Noah Syndergaard.
Over a week ago, New York Mets starting pitcher Noah Syndergaard unmercifully called teammate Brandon Nimmo a dolphin.
On Friday night in Milwaukee, that dolphin saved the bacon of his playful cyber-bully.
In the bottom of the first inning with just one out, All-Star hitter Christian Yelich went with a Thor pitch and sliced it to left field. The dolphin, otherwise known as Nimmo, came up with a spectacular grab.
We see you, Brandon Nimmo. So does @Noahsyndergaard like he sees that Dolphin to the rescue. #Mets pic.twitter.com/8K3W7Dp7BP

— Elite Sports NY (@EliteSportsNY) May 26, 2018
Nimmo saved what would probably have been a triple.
Since the first, Syndergaard has relented three runs. One came via a solo shot by Andrew Shaw and the other two were built through small-ball in the form of stolen bases and base hits.
For the Mets, Amed Rosario smashed his third of the season in the top of the third inning to knot the game at one apiece.
Figures. I literallly just dropped him in my fantasy league last week. Amed Rosario shows off scary power in this at-bat in Milwaukee. 1-1 game. #LGM pic.twitter.com/QZRfjLcHMj

— Elite Sports NY (@EliteSportsNY) May 26, 2018
Syndergaard looks off. If he plans on turning this outing into a quality start, he'll need more Brandon Nimmo magic in the field. The score is currently 3-1 in favor of the home Brewers with two out in the bottom of the third.