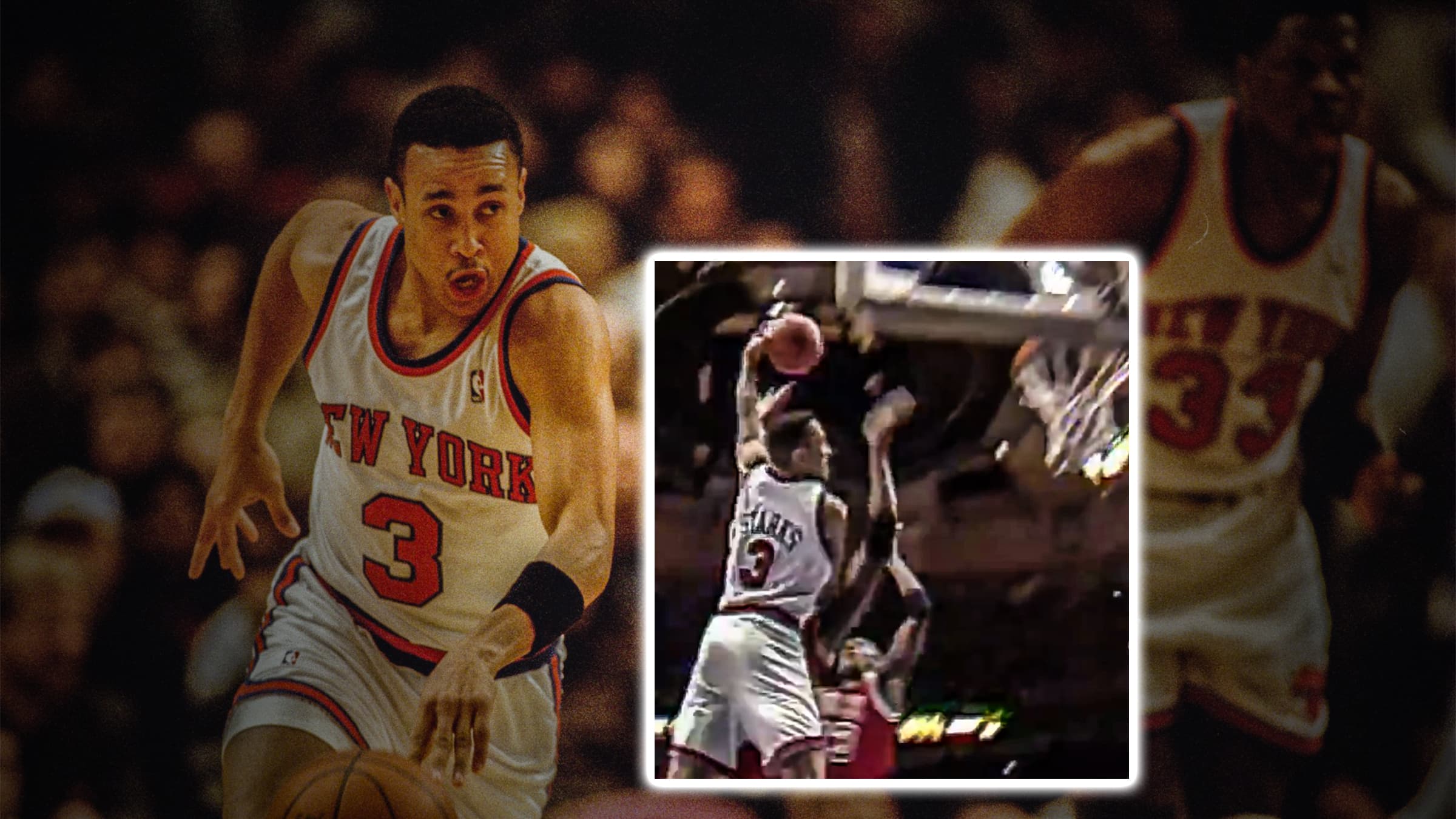 On this day 25-years-ago during the 1993 Eastern Conference Finals, New York Knicks guard John Starks put together "The Dunk" against Michael Jordan and the Chicago Bulls.
Those old enough to remember Game 2 of the 1993 Eastern Conference Finals can now officially come together and all realize just how old they are.
There it was. The New York Knicks and defending champion Chicago Bulls playing out the clutch of Game 2 in Madison Square Garden with Marv Albert's overtones classicly underlining the classic NBA on NBC jingle.
These were the '93 Knickerbockers at the height of toughness. Pat Riley had ridden them to a 60-22 record, good enough for the first in the East and three games cleared of the Michael Jordan's champs.
After a solid Game 1 victory, going up 2-0 on the champs while securing homecourt was the only outcome needed if Patrick Ewing and the boys had any designs on capturing the crown.
With just over 50 seconds remaining in a three-point game, John Starks took the ball up the court with B.J. Armstrong in shadow. Ewing climbed for an extended-wing pick-and-roll and in fluent motion, Starks goes opposite side and with his inside left hand along the right baseline thunders one home over Horace Grant and Jordan.
#OTD 25 years ago, John Starks dunked all over the Bulls! ? pic.twitter.com/FZ0fCw0ORI

— NBA TV (@NBATV) May 25, 2018
From there, it was on. It was the height of the 1990s Knicks.
Yes, the squad qualified for the NBA Finals the very next year in '94 and then again in '99, but that '93 team was, by far, the best of the bunch and thundering home a 2-0 lead in the ECF against a Jordan-led Bulls squad was the moment all waited for.
Of course, we know what happened shortly thereafter.
Chicago responded with four straight victories to advance to the finals and then took out Charles Barkley's Phoenix Suns for their third-straight chip.
But on May 25, 1993, it was all John Starks and the New York Knicks.