Despite an impressive start to the season, New York Mets manager Mickey Callaway has now tasted both sides of what managing in the Big Apple is like. Can he and the team rebound and find themselves again?
Everyone who follows major league baseball knows that a 162-game season always has its ups and downs. While leading the New York Mets to an 11-1 start, using his bullpen perfectly and receiving clutch hits from his lineup, first-year manager Mickey Callaway led a charmed life.
Mets fans glowed at the manager's attention to detail and his ability to impose his charm and positive personality on his roster.
Throughout the first 14 games of the season, the Mets could do no wrong. Then came April 16 and a bad loss to the Washington Nationals that saw the Mets blow a 6-1 eighth-inning lead with Jacob deGrom on the mound. Since then, the season has spiraled out of control.
While the Mets lack of offense of late is a big reason to their losing 16 of their last 23 games, other issues are creeping up that shows just how fragile of state this franchise was in when Callaway took over in the fall.
Injuries have been a huge part of the Mets inability to compete in past seasons. Thanks to dominant starting pitching in 2015 and 2016, the Mets were able to overcome many of their deficiencies. However, just like the debacle that saw one of the most hyped staffs in modern history fall flat on its face last season, starting pitching is once again not getting the job done.
As the Mets head home to take on the Blue Jays on Tuesday, Mets fans are feeling the panic set in that they always feared to enter this season. Going into the season, the Mets needed several players to step up and show the promise the Mets always expected them to. So far this season, those players have not responded.
While deGrom and Noah Syndergaard have not been bad, they have lacked the ability to consistently ease the burden on the rest of the staff. deGrom has pitched in tough luck, getting no-decisions in consecutive games where the Mets could not hold a three-run, eighth-inning lead. On Sunday, deGrom threw 45 pitches despite not allowing a run in his one inning of work in his return from the disabled list.
Syndergaard has been less effective than deGrom, only pitching into the eighth inning once (the bullpen blew that game as well) and failing to live up to the much-loved hype of "Thor".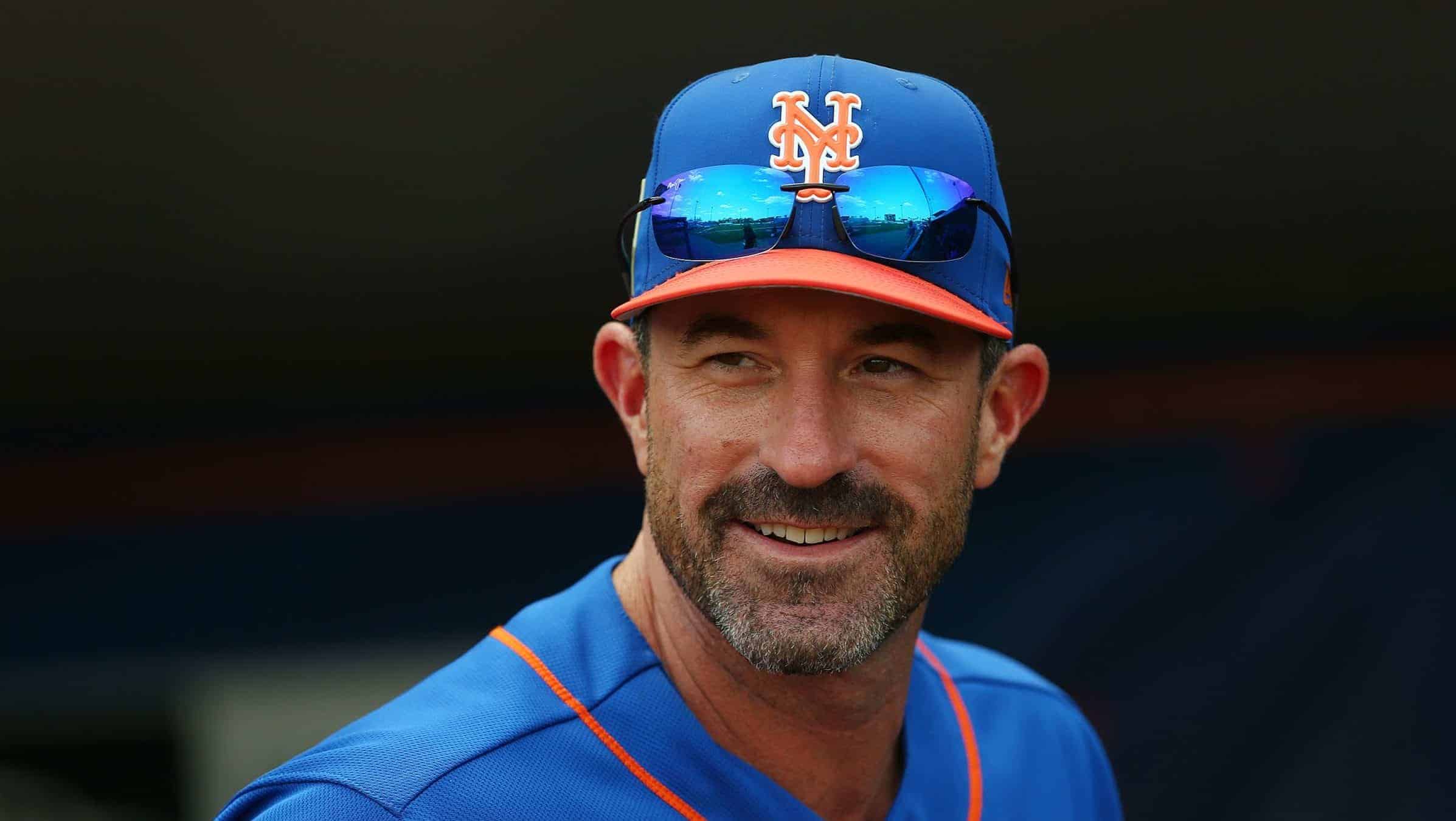 Jason Vargas has been an unmitigated disaster in his three starts, allowing 19 ER and 26 hits in his 12.2 innings pitching this season (lost all three). Stephen Matz and Zack Wheeler have been OK, but not consistent. Matt Harvey—perhaps the biggest question mark and player the Mets most needed to step up this season—has already been exiled for lack of production. Any more casualties like Harvey from players the Mets were counting on to produce this season (like deGrom's elbow not healing), and this could get ugly very quickly.
The bullpen has been a big culprit in why the Mets have struggled lately, but one could see that coming with the way their starters were failing to provide innings early on. In their last 23 games, the Mets bullpen is 5-7 with an ERA of 6.64 and WHIP of 1.69 Jeurys Familia has blown three saves over that span.
Can Callaway Endure A Bitter Fanbase?
While things were all sunshine and rainbows early on, fans will start to get very annoyed with Callaway if things continue like they have. Callaway is the typical new breed of manager, very positive and always supportive of his players. He also isn't afraid to use his bullpen extensively. While all that works when you win in New York, that doesn't fly very well with a fan base that is always on the cusp of outrage.
Wednesday's major guffaw with the batting order was a case of the worst thing happening at the worst time. If that happened during the Mets 11-1 start, fans would have overlooked it. However, since it occurred during this disastrous streak where they have dropped seven games in the standings from three games up to four games back, fans are not too happy with such a major oversight.
Where Is The Offense?
Outside of a Michael Conforto HR on Friday night, the Mets offense has been totally stagnant. Entering Monday, the Mets rank 28th in the majors and second to last in the NL in runs scored. Things get even worse for the Mets at home where they rank last in the NL (however, they have played two fewer games at home than the Brewers who rank second-to-last).
In the month of May, no team in MLB has scored fewer runs (26 in 11 games) and only the Cardinals have collected fewer hits than the Mets (79 to 81).
Asdrubal Cabrera is the only Mets regular hitting over .255 and with over 20 runs scored. Players like Jay Bruce, the aforementioned Conforto, Yoenis Cespedes and Todd Frazier have struggled to produce power, combining for just 19 HR (just six fewer than Bryce Harper).
The Division Is Pretty Good
Coming into the season, the Mets anticipated the Washington Nationals as being the team they would have to overtake to win the division. However, the Braves and Phillies have been much better than predicted. Both teams also have a bevy of young everyday players and pitchers that the Mets lack.
This goes back to Sandy Alderson's inability to provide the Mets with enough prospects to cover any problems with depth. Of Alderson's first-round selections since he has been GM, only Michael Conforto is considered a regular.
Despite their strong start, the Mets have their work cut out for them if they want to contend in the National League East.