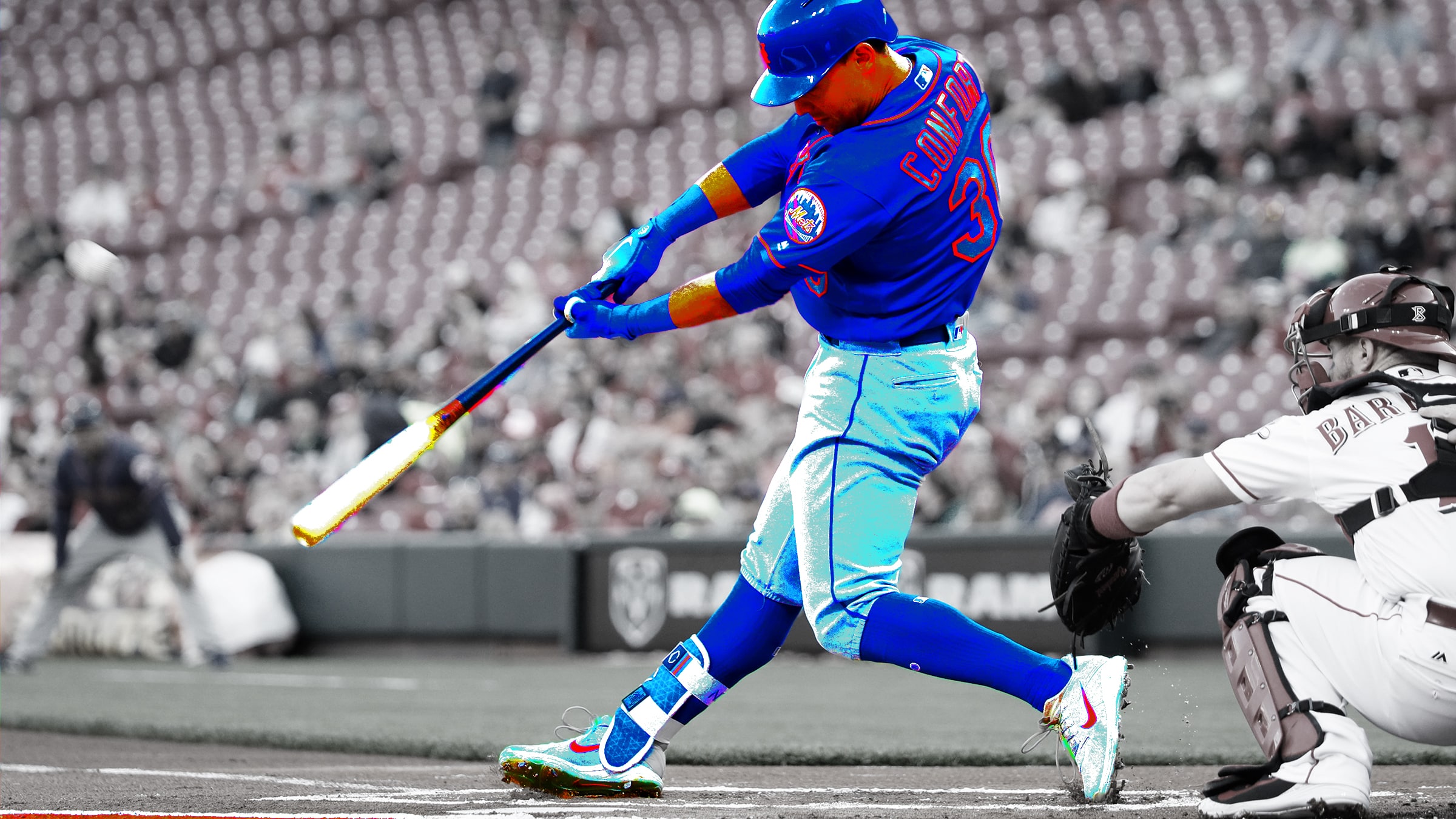 The New York Mets explode for three early home runs in Cincinnati against the Reds as Michael Conforto, Jay Bruce and Adrian Gonzalez each go yard.
Once the talk of Major League Baseball, the 2018 New York Mets have fallen hard. But hey, it's time to play in Cincy and what that means is home runs for all.
Kickstarting the first game of a three-game set at the Great American Ballpark, the ailing Mets have already struck for three home runs and five runs in the first three innings of play.
Michael Conforto struck first homering in the leadoff spot, his second of the season. Jay Bruce then added a two-run shot in the third inning, his third of the campaign. And then veteran Adrian Gonzalez added a solo shot three batters later.
All of the runs have come against Reds starter Homer Bailey who's still in the contest pitching for his life.
An oppo-? is popular at any time of the year. #LGM pic.twitter.com/PKVjFw45w1

— New York Mets (@Mets) May 7, 2018
Jay #Bruuuce has some experience doing this at Great American Ball Park. ? pic.twitter.com/X9ABsYHEaz

— New York Mets (@Mets) May 8, 2018
After the Reds answered with a Billy Hamilton solo shot, the score remains 5-1 in the top of the fourth inning.
Update:
The Mets lead 7-3 with the teams in the dugout preparing for the sixth inning. Young lefty P.J. Conlon, who received his first big-league start, is now out of the game after tossing just 3.2 innings while surrendering three runs and two walks on four hits while striking out one batter. His pitch total ended with a count of just 56.
On the positive side, he picked up his first MLB hit and scored the team's sixth run just prior to SNY's Steve Gelbs was set to interview his parents.
First career start: ✅
First career hit: ✅
First salt and pepper: ✅@pjconlon29 is #ReadyToGo. pic.twitter.com/SIVhpIrfSy

— MLB (@MLB) May 8, 2018
Gonzalez has also added his second homer of the night, his second solo shot.
Reds starter Homer Bailey left the game after relenting six runs in four innings. New York leads 7-3 with runners on the corners and one out with Yoenis Cespedes up at the plate.