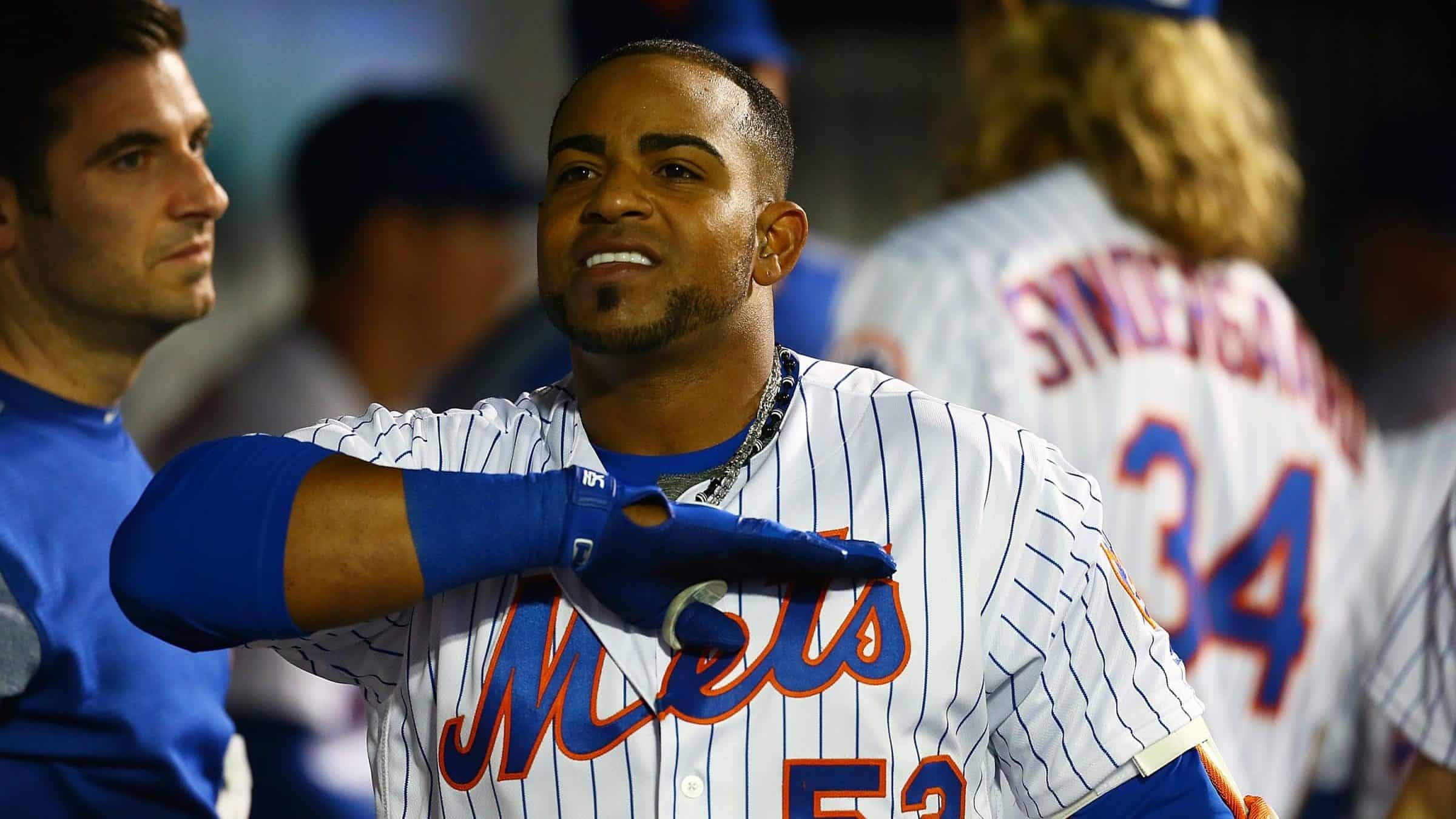 These baseball folk just won't learn. New York Mets outfielder Yoenis Cespedes guns down another player at home while facing the Atlanta Braves.
The day, year, game, venue … nothing matters. Those involved in Major League Baseball simply haven't that you cannot run on Yo. Just don't challenge that golden right arm of Yoenis Cespedes as it happened again on Tuesday night at Citi Field.
With the New York Mets hosting the Atlanta Braves in the first game of a three-game NL East slate, Braves third base coach Ron Washington appropriately sent center Kurt Suzuki home with two outs.
Cespedes, while moving to his left, delivered a bullet to catcher Thomas Nido:
https://twitter.com/BallparkVids/status/991484976301592577
Nido smacked Suzuki with the glove just in time to record the third out of an extremely hairy seventh inning.
Noah Syndergaard received the start and quite frankly, didn't deliver. He battled but relented three runs that ultimately turned enough in the 3-2 Atlanta victory. Thor will be looking to atone for his final line consisting of three runs and only three strikeouts against 10 hits in six innings pitched.
At the plate, Cespedes was also there to lead the Mets. HIs 3-4 night with a solo home run represented New York's only offense on the night prior to an easy-fought run in the ninth prior to Jose Reyes flying out to end the game.
The Mets and Braves will be right back at it on Wednesday night. First pitch comes your way at 7:10 p.m. ET live from Flushing.