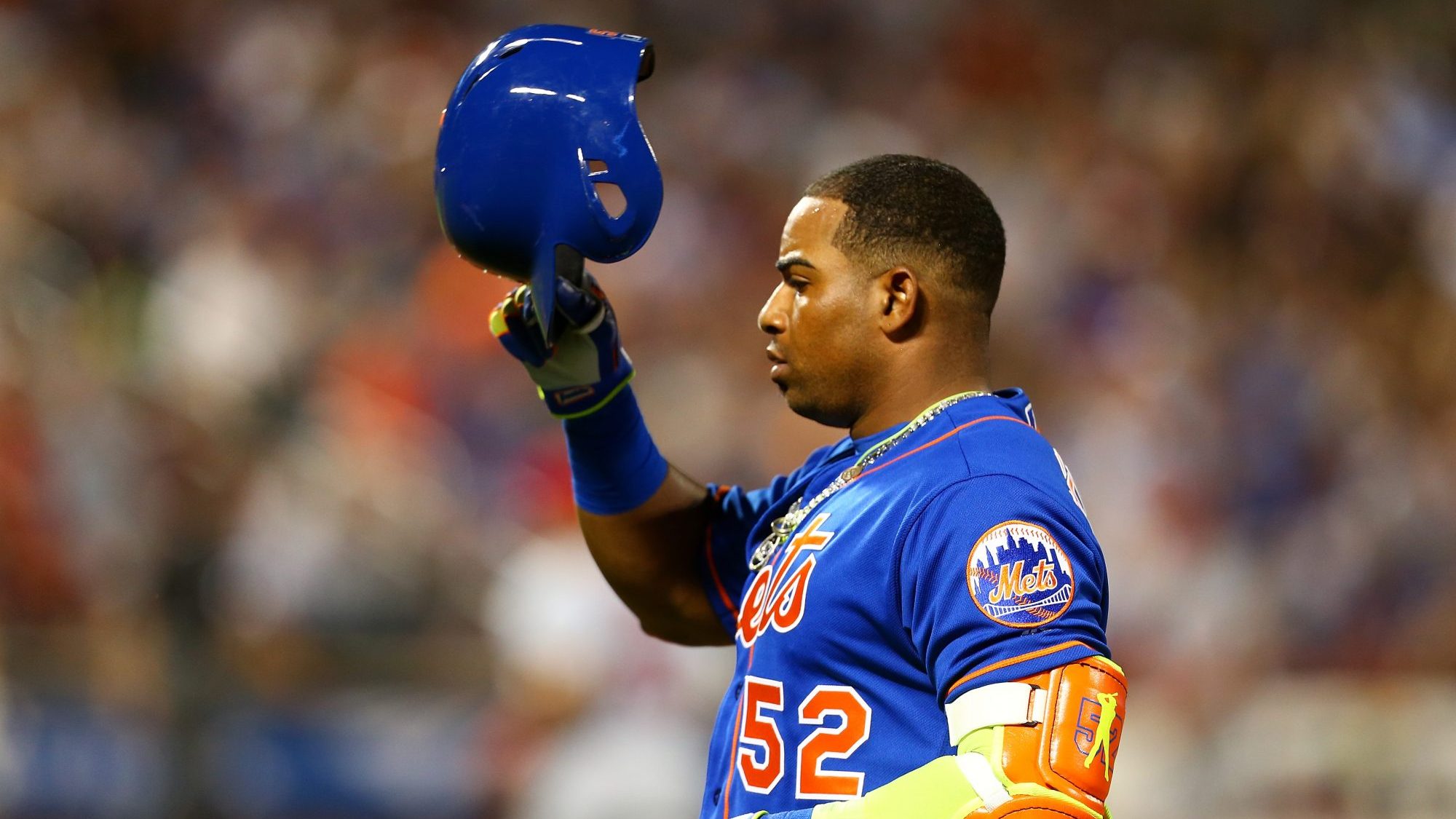 New York Mets slugger Yoenis Cespedes comes up clutch with a mammoth shot in St. Louis that drew his team even after trailing by three runs.
Ladies and gentlemen, Yoenis Cespedes just went boom. For a man who's in a slump, his Tuesday night in St. Louis is off to a pretty nice start.
In the top of the fifth inning with two men on and two out, Mr. Yo decided to unload on one that moved his New York Mets from down three to even at four apiece.
Yoenis Cespedes just went BOOM. One swing puts Mets even in St. Louis. #LGM pic.twitter.com/XWxHiLaV0k

— Elite Sports NY (@EliteSportsNY) April 25, 2018
Cespedes' fifth home run of the season injected sudden life into a club that seems to have been dragging a bit. After an off-day on Monday, Zack Wheeler took the ball on Tuesday night and couldn't provide a solid outing. All told, Wheeler relented four runs on two walks and six hits while striking out just three in four innings pitched.
In relief of Wheeler was Mr. Matt Harvey, making his first relief appearance of the season. Interestingly enough, Harvey quickly gave up the lead in the bottom of the fifth and that's where the two teams remain right now.
In the bottom of the sixth, Harvey remains on the mount with the Mets trailing by one, 5-4.