Amed Rosario is a talented player with one glaring hole in his game. But it's an issue that teammate Todd Frazier can help him fix.
Everyone associated with the New Yor Mets has been excited about Amed Rosario for a long time.
The 22-year-old oozes potential. He's got the makings of a Gold Glove defender with insane speed. He was the sixth fastest player in MLB last season, per Statcast.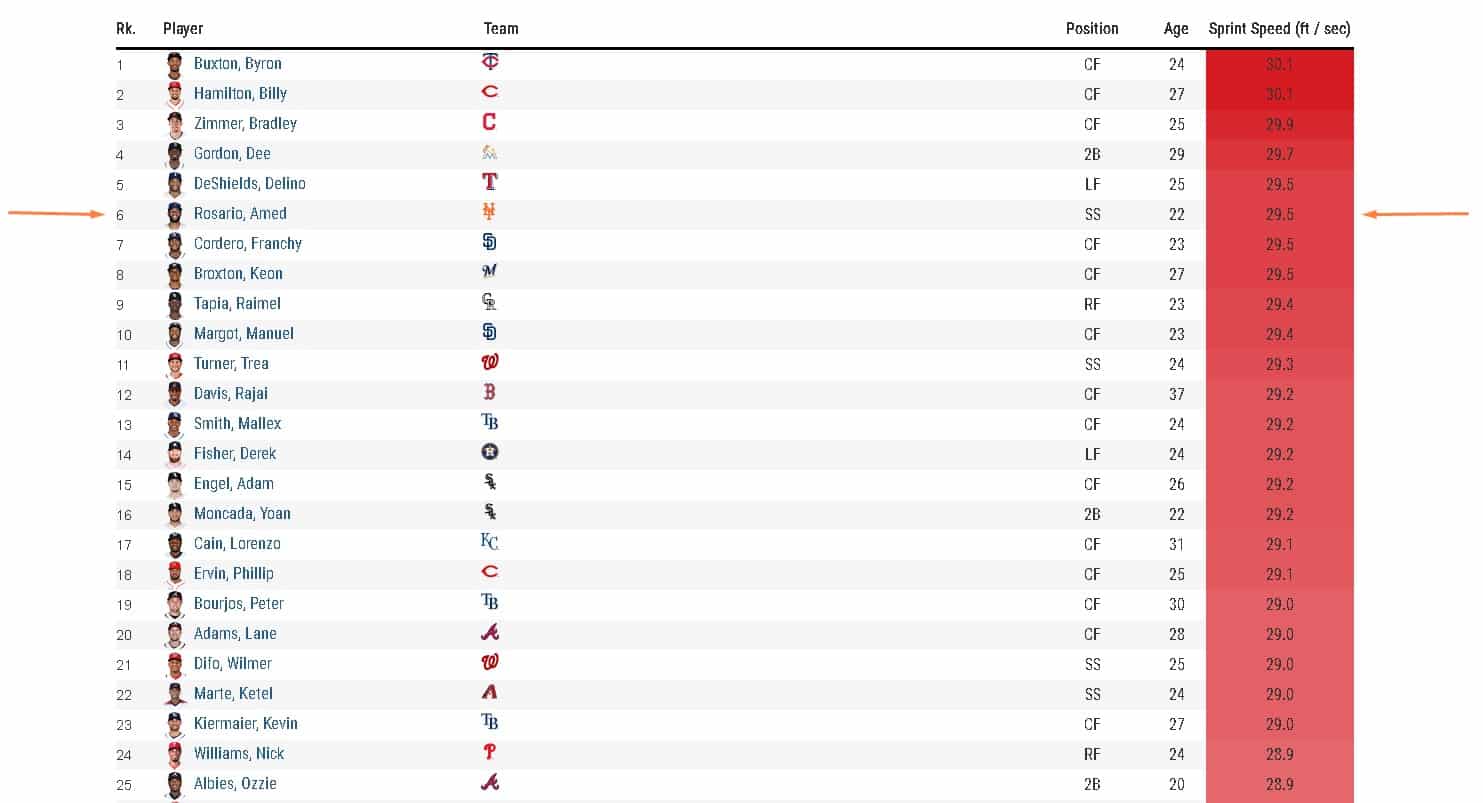 Offensively, Rosario has great bat-to-ball skills and strong gap power. He's not going to be a big home run hitter, but he can absolutely contribute with doubles and triples. He's got all the tools he needs to become a top-of-the-order hitter.
However, there is one glaring weakness in his game: plate discipline. It's horrendous.
He's known as a free swinger who constantly chases pitches out of the zone. Since making his MLB debut last season, he ranks fifth among batters with at least 200 plate appearances in chasing balls out of the strike zone.
He's especially susceptible to breaking balls running away from him. It's the one area he needs to significantly improve upon to reach his full potential. Enter Todd Frazier.
Frazier is an entirely different hitter than Rosario, relying on power where Rosario leans on making contact and utilizing his best tool, his speed. But Frazier has an excellent sense of the strike zone, which is something he can help impart to his younger teammate.
For his career, Frazier has a .323 on-base percentage, which is impressive when you consider that his batting average sits at a meager .246. The righty has drawn at least 50 walks in four of his last five seasons, including 83 last season.
Through his first 14 games as a Met in 2018, he's already recorded 13 walks, a pace that would give him 150 over a 162-game season.
While 50 walks don't sound like a lot, that number would represent a significant step in the right direction for Rosario, who never collected more than 40 in any season in the minor leagues.
In the 46 MLB games he played last season, he collected only three walks. That works out to 10.5 walks over a 162-game season. He struck out 49 times in those 46 games, which, projected over a full season, would see him whiff more than 170 times.
Back in spring training, Rosario talked about wanting to improve his plate discipline, and he seems to understand that he will need to do that in order to take the next step. That bodes well for the team, as understanding what needs to be worked on is a big step for any player, much less a young one.
So how can Frazier help?
Rosario needs to study Frazier's approach when he steps to the plate. He needs to work with him, pick the veteran's brain about how to better recognize—and decide—whether to swing at or lay off of a pitch.
Frazier is known as a great clubhouse guy and somebody that will do anything he can to help a teammate, which has been evident already during his time with the Mets. There is every reason to believe he will work with the young shortstop on refining his approach.
Rosario will never reach Frazier's walk numbers, especially with power hitters like Frazier, Yoenis Cespedes, and Michael Conforto in the lineup. Opposing teams understand that they need to challenge somebody in the lineup, and Rosario has less power than other players.
But, right now teams can throw him junk outside the strike zone and be relatively confident that he's going to flail wildly at it. He won't see good pitches to hit until he proves that he's got a better eye at the plate.
After all, no pitcher wants to walk player with Rosario's speed, as he can quickly turn a walk into a two-base pass.
Amed Rosario is here. He's ready to take that next step toward becoming a superstar. Todd Frazier holds the key. It's time to unlock that door.