Carmelo Anthony won't be on the Team USA roster in 2019 and 2020 and he had something to say about it. The Thunder star is one of the most accomplished Team USA players of all time.
Well, Carmelo Anthony had something to say after being "left out" of the 35 player pool for Team USA in 2018-2020. It may have been three letters, but it's still an interesting reaction from possibly the most accomplished Team USA basketball player of all time.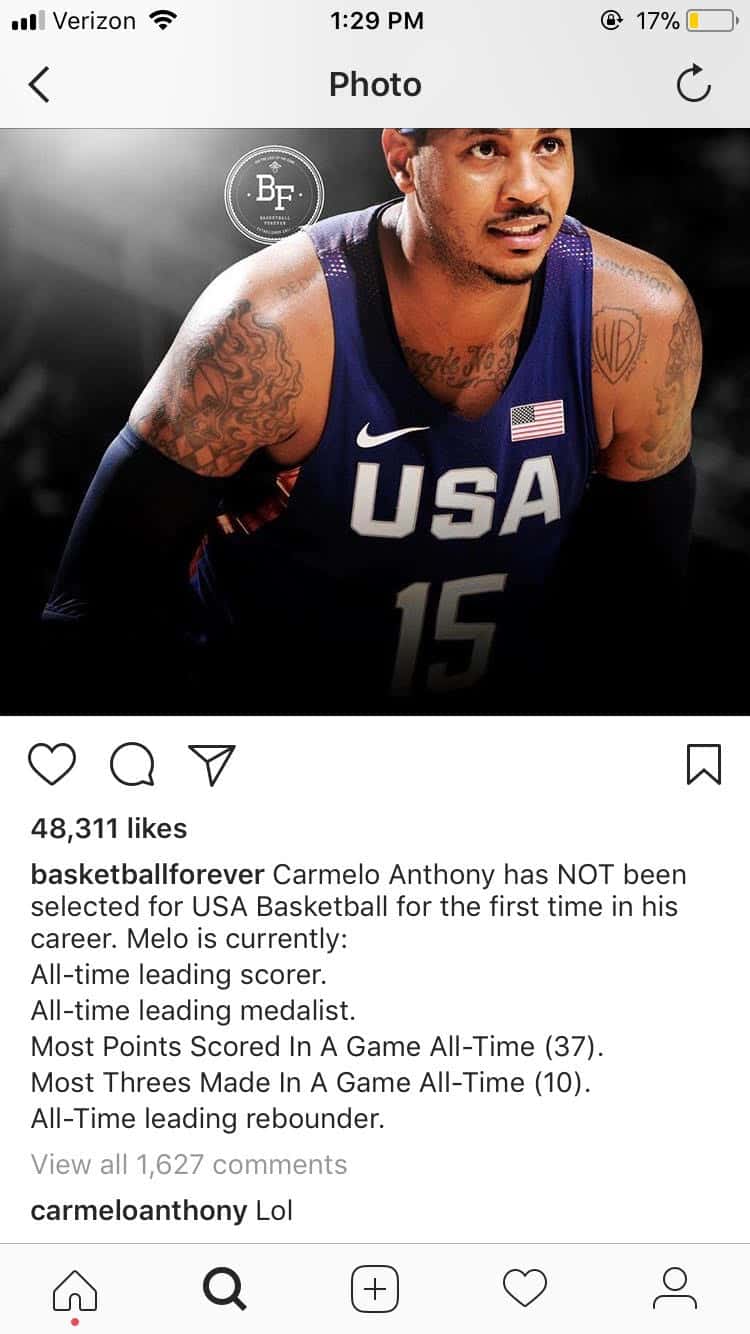 Many people are going to look at this "Lol" comment and immediately think that Melo is angry about being left off the roster. But let's not forget that he already announced his retirement from international basketball.
So this is not a snub because Melo has already said that it was time for him to let some of the younger guys have their chance. Back in 2016, ESPN's Ian Begley reported on Melo's decision to step away from the international game where the three-time gold medalist said this:
"I think I've given enough to Team USA basketball," Anthony said in a news conference after the game. "As much as I'm going to miss it, it's time to pass it on to some of the guys that [were] on our team this year but also to the younger guys coming along, to give them an opportunity to be a part of something great."
It's easy to overreact to things in the day of social media. Many are going to look at this and think that Melo is being critical of Team USA, but that's not the case at all.
The Team USA leading medalist, scorer, and rebounder is focusing on some different hardware right now. Melo and the Thunder are gearing up for a playoff run in the crowded Western Conference.