Michael Conforto is a potential superstar and well on his way to becoming my favorite player. Here's why he should be yours.
I may have never seen a "Fast and the Furious" movie in its entirety, but that never stops me from dusting off my flawless Vin Diesel impression (Disclaimer: It is not flawless) and saying, "I don't have friends. I have family." This encapsulates exactly how I feel about my favorite professional athletes, especially when they play for the New York Mets.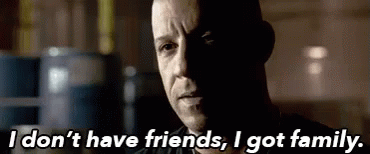 Mike Piazza was my boyhood hero. When I was eight years old, my Dad worked his magic and came through with on-field passes for batting practice. I was heartbroken when he wouldn't shake my hand, but had held him in such high regard that it didn't even matter.
When he was inducted into the Hall of Fame two years ago, it was a special moment for me. After the massive emotional investment I made in him as a youngster, to see him inducted into Cooperstown couldn't have made me more elated. I may or may not have shed a few tears too.
I'm glad to say that my enthusiasm for this team hasn't diminished as I've grown older. In fact, it's only grown stronger as I've come to understand Major League Baseball in many different ways. And at the center of all this enthusiasm are my favorite players. I love the New York Mets. I truly do. Just as my father does, and his father before him. As a result, the way I see my favorite players has evolved into seeing them as pseudo-family members.
When it was time to move on from Mike Piazza, David Wright naturally filled the void. During his prime, he was everything you wanted in a favorite player. MVP Candidate? Check. Gold Glove Award winner? Check. Warm and receptive attitude towards the media? Check. Invested in his community? Check. It was a pleasure watching him play — while it lasted.
Now that Wright's career is effectively over, it's time to pass the torch onward. Noah Syndergaard and Jacob deGrom are both favorite player-caliber pitchers, but I feel that being an everyday player holds a firmer resonance when it comes to being the face of a franchise and de facto favorite player for most fans.
The past few seasons have really endeared me to Michael Conforto. He's not all the way there yet, but he really has a strong chance of stepping up and becoming not just mine, but many Mets fans favorite player. Here's why.
Looks Can Be Deceiving
On first glance, you wouldn't believe that Michael Conforto was six-foot-one, 215-pounds. My bet would have been somewhere around five-foot-eleven, 195-pounds. My point is that when you look at Michael Conforto, he looks like a pretty average guy.
 It's not uncommon for baseball players to resemble us normal folk, but his contemporaries in today's game almost resemble the Titans of Greek mythology. Aaron Judge stands a towering six-foot-seven. Mike Trout's biceps are probably larger than my head. Giancarlo Stanton looks like he was sculpted out of clay.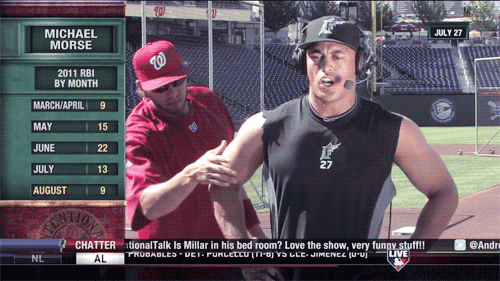 Some of the superstars in today's game are supremely physically gifted and their build shows it. But when you look at Conforto, it's no lock that you would even recognize him on the street.
But when it comes to performance on the field, Conforto is just as talented as anyone. No, he hasn't put it together the way Stanton or Trout has yet, but he certainly has superstar potential even with his average build.
It's human nature for us to root for the underdog or the little guy, and while six-foot-one is not little by any means, it is truly a sight for sore eyes to continue to watch Conforto wow us with his talent.
Homegrown Bat
Through all of their success developing pitching prospects out of thin air, one thing the Mets have sorely lacked is the development of star everyday players. Sean Fennessey echoed this sentiment in detail on The Ringer MLB Show and I could not have agreed more.
Since the 2000 season, the Mets have only five homegrown position players that were selected to the All-Star game: Edgardo Alfonzo, Jose Reyes, David Wright, Daniel Murphy, and Michael Conforto.
It's trying at times to constantly endure the hype of top prospects only to watch them fail at the major league level. Fernando Martinez's name still rings in my ear. His potential was supposedly sky high, but he somehow wound up with a career batting average of .206 and out of the big leagues after only five seasons.
But Conforto has brought new hope to us all.
His All-Star talent has been evident since he rose to the majors in 2015 during the Amazins' National League Pennant run. Last year only solidified this notion more. After struggling as a sophomore in 2016, Conforto was on fire up until he sustained his shoulder injury, belting 27 home runs and driving in 68 RBI primarily out of the leadoff spot.
The 2018 season holds a lot of promise for Conforto. As long as he returns to form, the Mets are looking at their No. 3 hitter for the next decade and a possible heir apparent to David Wright as this club's most important everyday player.
Recovering Ahead of Schedule: A Mets First
After such a strong showing in 2017, the shoulder injury to Michael Conforto was a death blow to a good chunk of Mets enthusiasts. After having surgery in September to repair the issue and stabilize his shoulder, the minimum recovery time was slated for at least six months. The club painted a picture about a potential early-May return as a best-case scenario.
But as we've learned after enduring years and years of torture following the Mets, very rarely do players come back fully healthy and on schedule, let alone early. Conforto has seemingly worked his behind off and has had a run of good luck because it seems like he may return ahead of that timetable.
Conforto quickly progressed through appearing in minor league games, belting three home runs might I add, and appeared in two major league contests before the Mets wrapped up their Grapefruit League schedule on Sunday.
The club had been considering carrying the former Oregon State standout on the Opening Day roster, but only in a pinch-hitting capacity. Instead, Conforto will go on the disabled list and could be activated as soon as April 5. With how good he has looked this spring post-injury, we will probably see Conforto sooner rather than later.
This is almost unprecedented considering all of the injuries we saw before our eyes last year. The Mets were absolutely ravaged and their depth completely dissipated. When we thought it couldn't get any worse, Conforto went down. Now, that all feels like a bad dream and we should see Conforto and the Mets operating at full capacity very soon.
Bonus: LLWS Star
Any player that we had the opportunity to watch play in the Little League World Series automatically moves up my list. For those who don't remember, we had the pleasure of watching a young Conforto represent the Northwest Region in the 2004 Little League World Series.
He may not be the strongest or the fastest, but he's ours. Drafted and developed by the Mets organization, Michael Conforto is our future. If all goes well, he will one day be the face of this club (if you don't count our prolific duo of aces). For now, we will just have to keep our fingers crossed and hope for the best.
Stay tuned for the ESNY complete Mets season preview coming later this week.