Just days away from another baseball season in the five boroughs, the New York Mets and Citi Field unveil incredible new features for the 2018 season.
A sports franchise can't guarantee that their fans will go home after a win. It's what fans of all ages hope to see when they enter a ballpark, stadium or arena to see their favorite team play, but there's more to the experience of going to a game than just the final score. In 2018, it's the job of a team to make sure their fans have a great time from the moment they get their ticket scanned upon entrance to the time they leave.
Since the New York Mets opened up Citi Field in 2009, they've given their fans a world-class facility to visit and enjoy but each year they enhance the experience to make sure they come back for more.
"We have the greatest fans in the world," said David Newman, the Mets' Senior Vice-President of Marketing and Communications. "Everybody here at the Mets from ownership right on through wants every fan to come out and have a great time. New York is a very competitive marketplace and its incumbent upon us to provide a world-class experience each and every time somebody comes out."
The Mets have made a number of additions and improvements for 2018 that fans will notice when they come to Citi Field starting with Thursday's home opener against the St. Louis Cardinals. There are new partners, promotional giveaways and food options that will add to the experience of coming to Flushing for a Mets game.
This season, the Mets are introducing the "First Data Club," a space for fans that are seated behind home plate. The club is double the size of the old club and features free food, a private bar and the best seats in the house. New Balance is also on board as the official footwear and apparel company of the Mets and Citi Field and fans will notice that right when they enter the ballpark.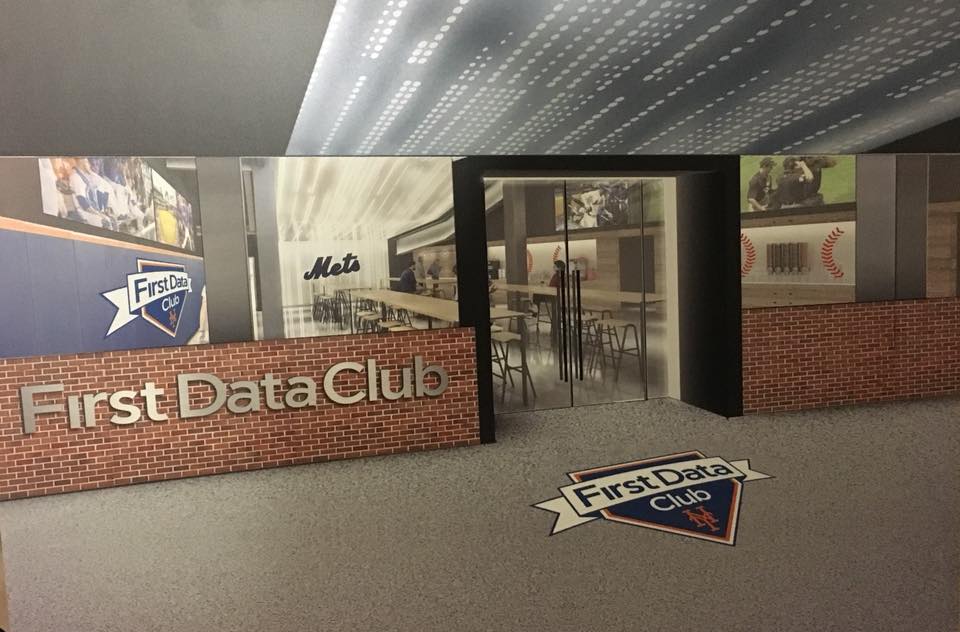 "I think the experience of coming out to a ballpark starts with the first person you see … the person who scans your way into the building," said Newman. "This year, those folks will be wearing New Balance apparel."
There's also the brand new "City Pavilion" located over the bullpen in right-center field. In this premium seating area, fans will enjoy flex seating with benches, drink rails and high-top tables and USB charging stations. Other amenities in this area near the Shea Bridge will be a private and centrally-located bar that will serve complimentary beer, soft drinks, and light snacks.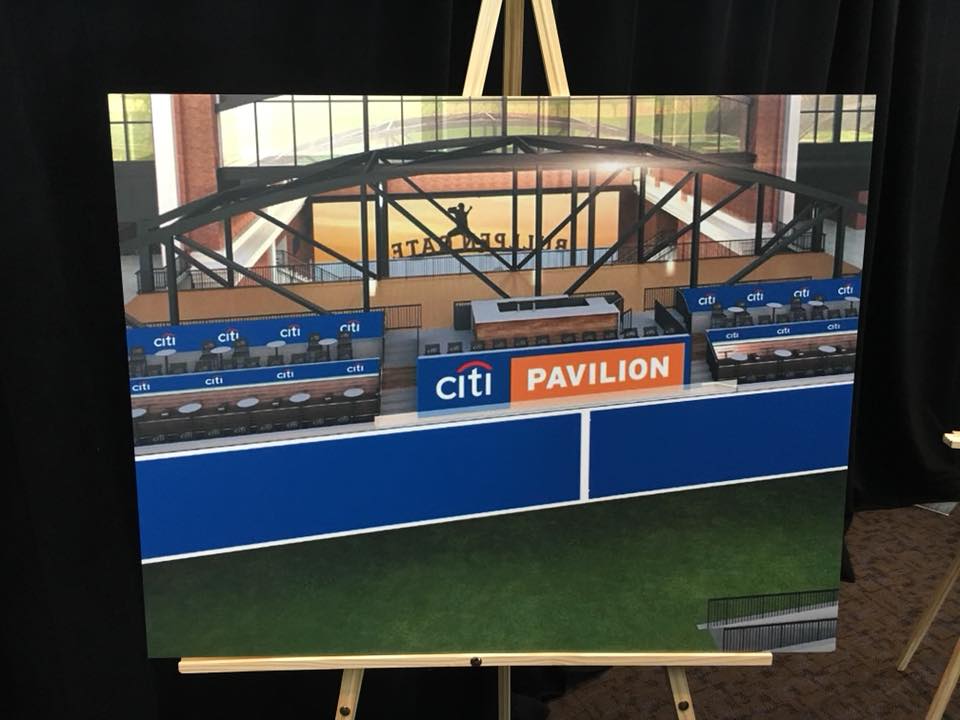 What will also excite Mets fans of all ages is the promotional schedule for 2018. Among the giveaways this season will be a Build-A-Bear Teddy this Saturday March 31, a Yoenis Cespedes Garden Gnome on Saturday May 5th and a Mr. Met Star Wars Night Bobblehead on May 19.
"It's the first time that we've partnered with Lucasfilm to do a mass giveaway," said Mark Fine, the Mets' Executive Director of Marketing. "We're really excited about that one because it's a shot of Mr. Met and Chewbacca in front of that iconic setting of being in front of the Millennium Falcon."
Other promotions include Fireworks Nights, Free Shirt Fridays, Family Sundays and giveaways like a Youth Baseball Glove (April 15), a Home Run Apple Figurine (June 23) and bobbleheads including Jacob deGrom (July 7), Noah Syndergaard as Thor (Aug. 4), and Jay Bruce (Aug. 25). Speaking of bobbleheads and gnomes, the Mets are doing something pretty cool this season with the boxes that the giveaways come in.
All you have to do is go to the App Store or Google Play store on your phone and download the "Ballpark App". After you log in using your MLB.com account or with an account that you create, tap on the Augmented Reality ("AR") button on the main screen of the Citi Field page and hold the camera viewfinder over the image on the box.
You will then see video appear where the picture is on the box through your phone.
"We're the first team in Major League Baseball to do this," said Fine. "We can use that to have various messages come out. We're testing it out and we're going to using "AR" in a lot of things that we do this year and beyond."
An example of what the Mets can do with this is have Yoenis Cespedes record a video message for fans thanking them for coming to the ballpark on his garden gnome day or perhaps Jacob deGrom can do something like that on his bobblehead day. It's just another way for fans to enjoy something other than the game at Citi Field.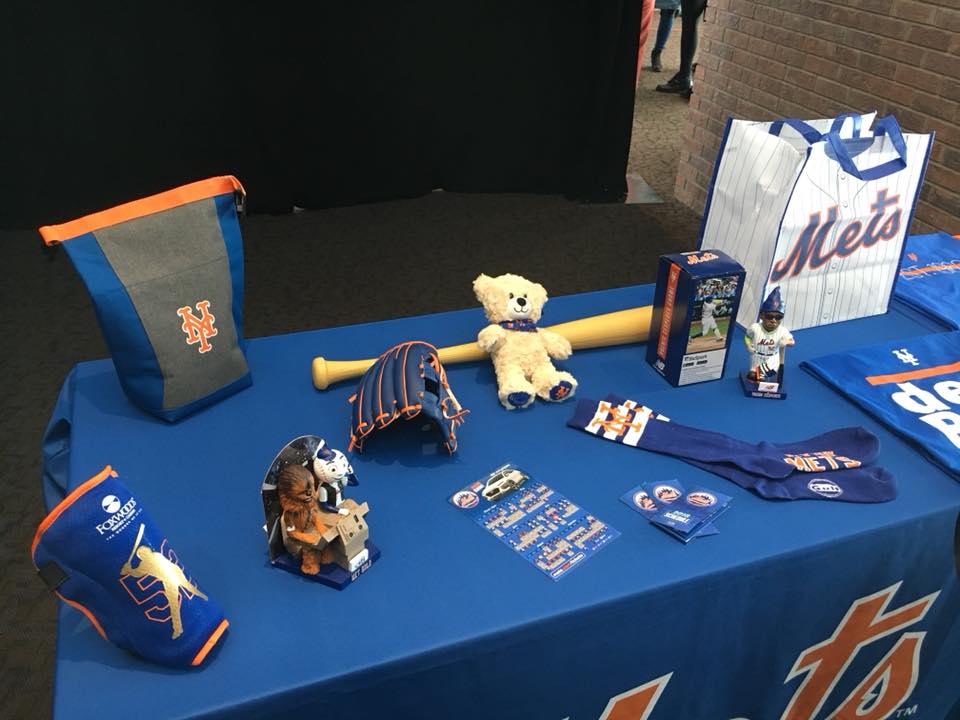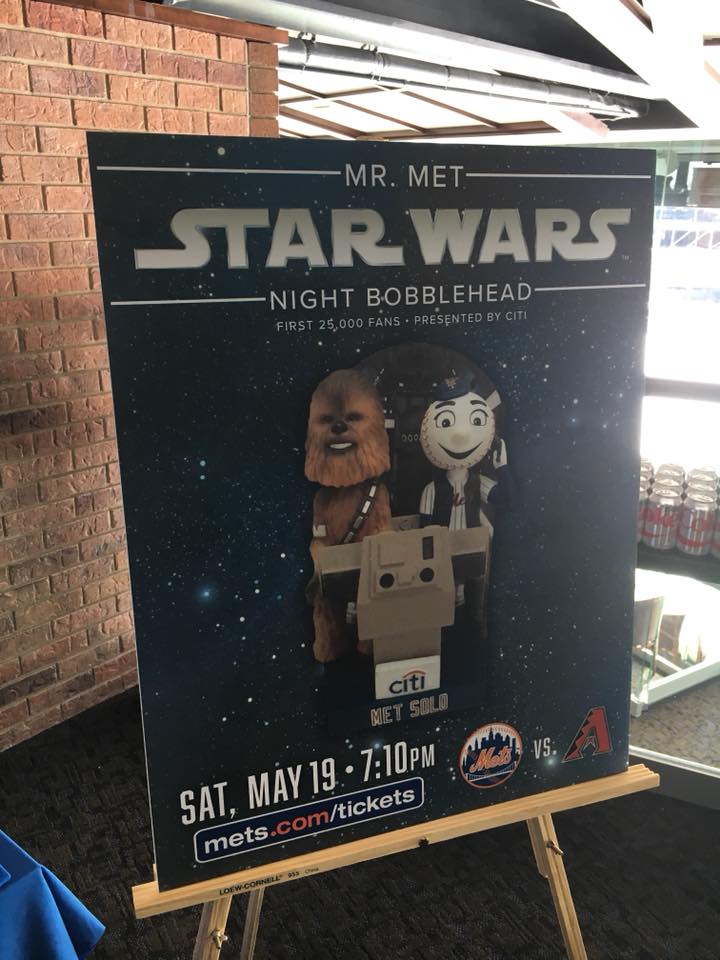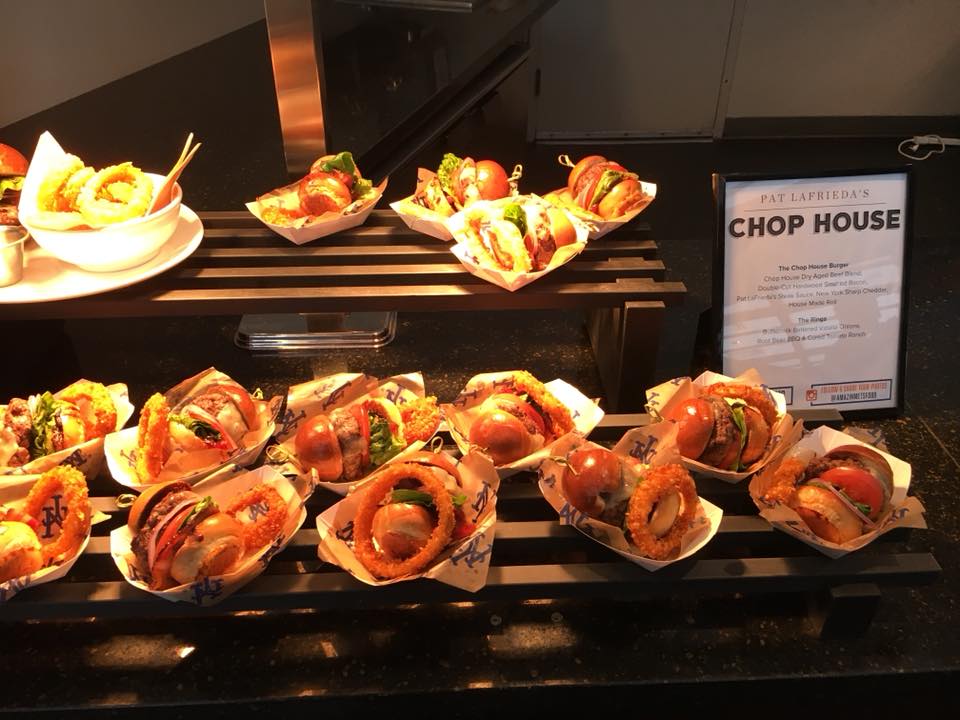 Throw in all the returning features, new food options and service with a smile and the Mets have some good stuff ready to show off to their fans starting on Thursday.
"It's those little things that we take great pride in trying to create special experiences for our fans," said Newman. "We expect really exciting things to happen on the field and for people that are coming every night, we think there's going to be something special for them to enjoy."
A sellout crowd is expected for the home opener on Thursday, but that shouldn't stop Mets fans from continually checking for availability on-line.
"Like even seeing "Springsteen on Broadway", there always seems to be tickets closer to curtain time," said Newman.
The curtain goes up on Thursday as the Mets open up the gates at Citi Field for the first time in 2018. It's been an amazing place to visit since it opened in 2009 and this year is no exception with plenty of new amenities and promotions to enjoy. The Mets can't guarantee a throwback to 2015 with a trip to the World Series but what they can control is the overall fan experience at the ballpark.
Win or lose, it's hard to go to Citi Field and not have a good time.