New York Knicks phenom Kristaps Porzingis is absolutely included and a part of the five magical NBA Unicorns in the basketball world.
The NBA has been going through an analytically-based metamorphosis for a few years. The increase of the use of advanced metrics has brought about some extremes like the Houston Rockets offense. The significance of three-point shooting, spread pick-and-rolls, and switchy defenders has skyrocketed.
The NBA looked like it would be a league full of 6-foot-8 ball-handling marksmen who can play defense through four positions in no time. The ground-bound big. The post-up. The anchor of the defense. You most likely agreed that centers and similar bigs have become worthless. You could not have been more wrong.
Enter the unicorns.
While the NBA has become more and more based on being skilled rather than huge, it didn't take long for young bigs to take this matter into their own hands and become as skilled as their perimeter-based counterparts. Now, instead of extinction, these 4s and 5s are prolific as do-all stars.
What are the Requirements?
You need to be young-ish, revolutionary, one-of-a-kind, and bring something to the table that is rarely seen. Due to age, a couple honorable mentions are needed.
Draymond Green, a 6-foot-7 small-ball point-center that has a Defensive Player of the Year Award and two rings is the role-model of unicorns. His passing, shooting (up until this year, apparently), defense, and intelligence as an undersized big is definitely unicorn worthy.
Another honorable mention is Dirk Nowitzki. This German native was the source code of all unicorns. His ability to shoot from literally anywhere as a 7 footer was a sight few thought could exist, especially in his 1998 draft class. There are more, but Dirk and Draymond set the table for unicorn expectations.
Leaving out Anthony Davis was super tough, as he comes at us as the top snub. But his perimeter ball-handling, shooting, and facilitation are not quite to the combined level of these others, and he comfortably sits in a category of an all-around superstar, which is a step up from unicorn so kudos AD. He is also in his sixth season, and this seemed just a hair too experienced.
There are a ton of skill sets in this group. There are a lot of tall, skilled players in this group. To me, these are the least categorizable players in the league.
You know, you have your classic three-and-Ds like Paul George and Robert Covington. Expensive? Yes. Rare? No. Then, there are your high-usage point guards like Russell Westbrook, James Harden and Kemba Walker. You got your turn-back-the-clock bigs like Greg Monroe, Al Jefferson, and Zach Randolph. You have all-around superstars like LeBron James, Kevin Durant, Anthony Davis, Kawhi Leonard (where the **** is this man?!) and Stephen Curry. You even have stretch bigs like Ersan Ilyasova, Kevin Love, Myles Turner (aka Diet-Unicorn) and Serge Ibaka.
But these guys are so easy to put in a category. Here are the guys that simply cannot be placed into one category.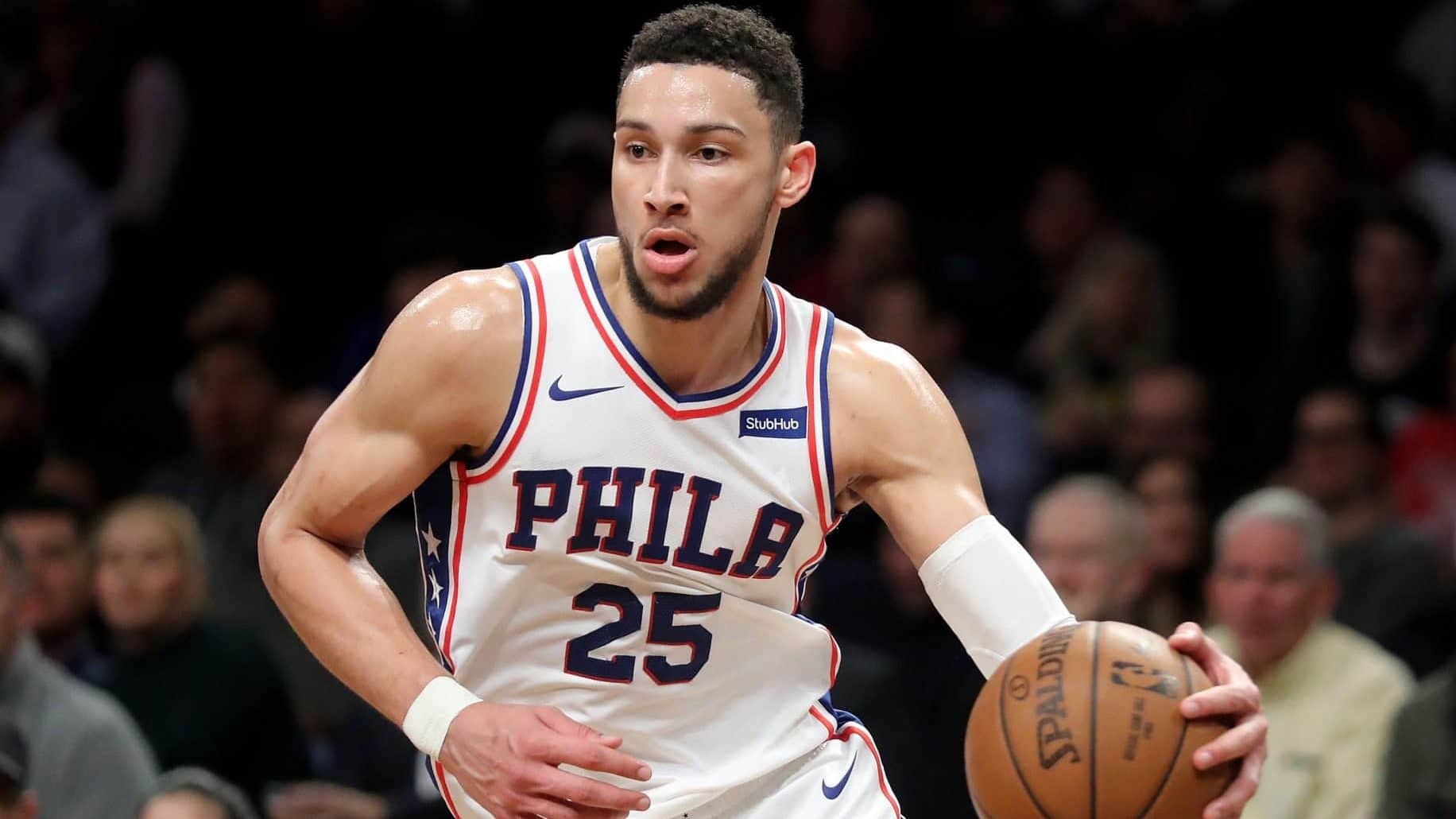 Ben Simmons is arguably the most confusing prospect the league has ever seen. How in the world is he so effective with a scoring range of three-feet? Well, it's because he's a unicorn. A rookie unicorn. The only rookie unicorn. His rookie stat line is 16.0 points, 7.9 rebounds, 7.9 assists and 1.7 steals. Sheesh.
Simmons' ability to score is remarkable given his limitations as a scorer and the fact he uses the wrong hand to shoot. He is good at the rim, average in the paint, and a non-factor outside the paint. He gets his points a lot in transition through highlight dunks and acrobatic finishes. He has looked somewhat comfortable with his awkward floater/hook shot-combo and pulls it out often.
Simmons' vision is legendary. The LeBron James comparisons are both ridiculous and realistic at the same time. When it comes to facilitating, ball-handling and penetrating the paint, he is definitely a LeBron-in-training. He is a great pick-and-roll handler and he finds open teammates regardless of their position relative to his. It should be also increasingly impressive that he has managed to get such absurd assist totals given the lack of spacing for the 76ers (at least until they signed Marco Belinelli and Ersan Ilyasova). He usually played with two or three three-point shooters, and if that can upgrade to three or four, then he could very easily average double-digit assists for several years.
Simmons has also been very impressive as a defender. He may be a rookie, but he is a full 6-foot-10 with great IQ and defensive instincts. He has the potential to be one of very few players that can switch 1 through 5 on defense. In the pace-and-space age, this is paramount.
Simmons does have the same problem that he's had since high school. He simply can not shoot. It'd be a much different conversation if he couldn't shoot the same way Giannis can't shoot. But Giannis at least shooting threes and clearly is improving. Simmons has taken eight three-pointers this season and seven of them were heaves at buzzers. It is an absolute non-factor in his game.
On one hand, it is wild that he scores 16 ppg on 53 percent shooting from the field with no semblance of a jumper. On the other, if he wants to be a top 10 NBA player, the shot needs to be at least a weapon. He doesn't need to be Curry, but he does need to be like his teammate Embiid. Simmons arguably could have been number one on this list, but three-point shooting is the most valuable asset in the league. He needs to be able to shoot to access his Hall-of-Fame potential.
Even LeBron became a high volume three point shooter at league-average efficiency; now he's in the discussion for best player to ever exist. Simmons must find a stroke.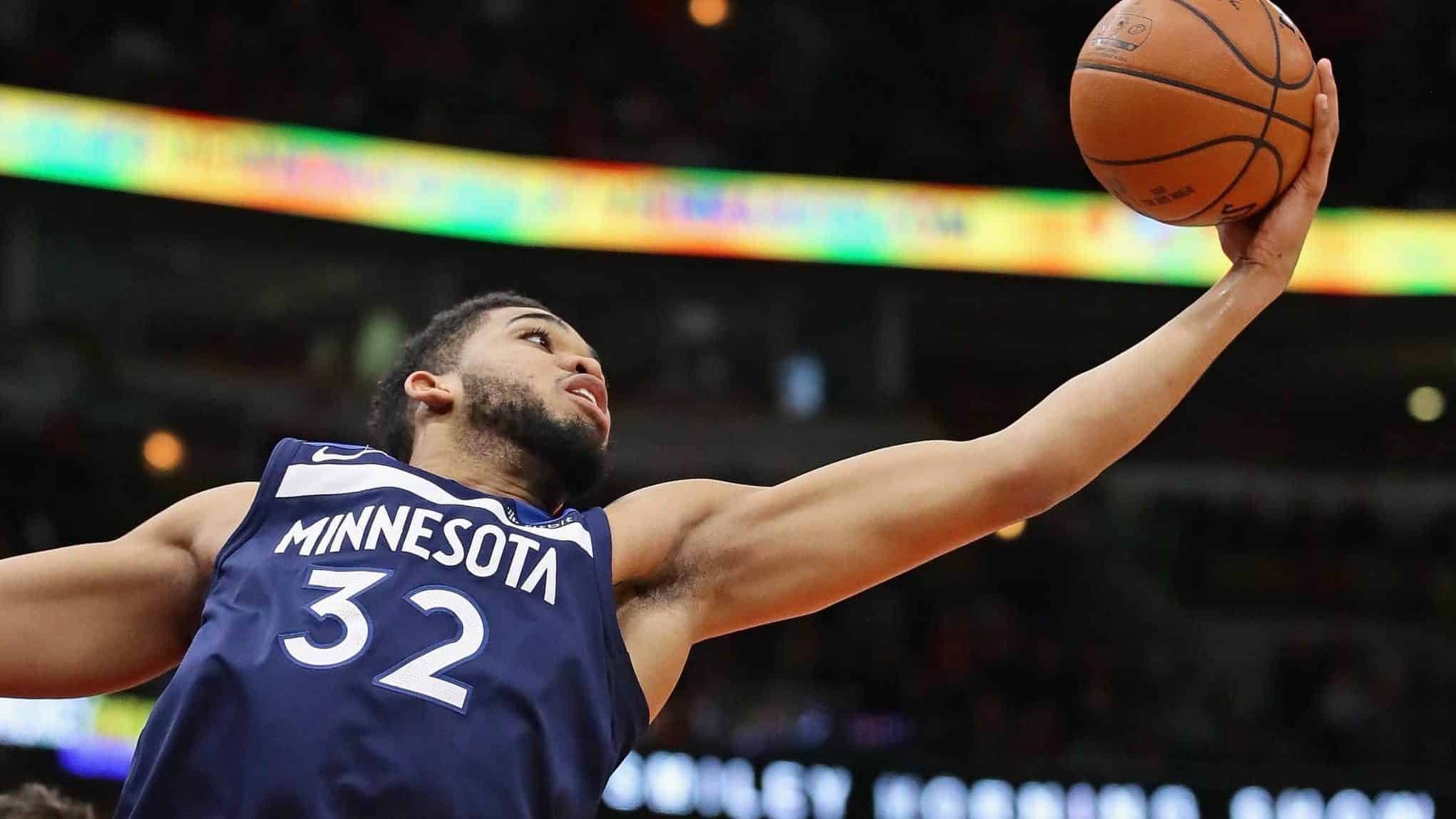 4. Karl Anthony-Towns
Towns was really close to taking the three. The only thing that holds him back is his defense. It's been pretty shoddy his whole career, but he is making significant progress recently.
Towns on the offensive end is a monster. His low post offense is next to unstoppable. His dribbling skills are really strong, and he has the capacity to bring the ball up the floor, attack from the outside, and make impossible to guard mid-range moves. Yes, inside the arc, Towns is pretty unreal, but let's take a second and open up www.basketball-reference.com to find something. Hold on. Wait. Oh, here it is.
Towns is shooting 42.9 percent from three this season. Let's make sure the sample size isn't misleading. Nope, he is 106 of 247 through 70 games. Towns also has an effective field goal percentage of 60.2.
Among players with at least 20 minutes per game this season, Towns is 12th in eFG%. The other 11 are either dead-eye shooters like Curry or Kyle Korver, or dunk-heavy centers like DeAndre Jordan, Clint Capela and Rudy Gobert. Towns is a 7-foot 250-pound guard-center who destroys in any offensive situation. The offensive unicorn of all unicorns.
His rim protection has been pretty awful, though, which puts heavy restrictions on his long-term value. He is poor switching out to the perimeter as well, and if you can't do either of those well, it's difficult to forecast your potential. But make no mistake, Towns is exceptional.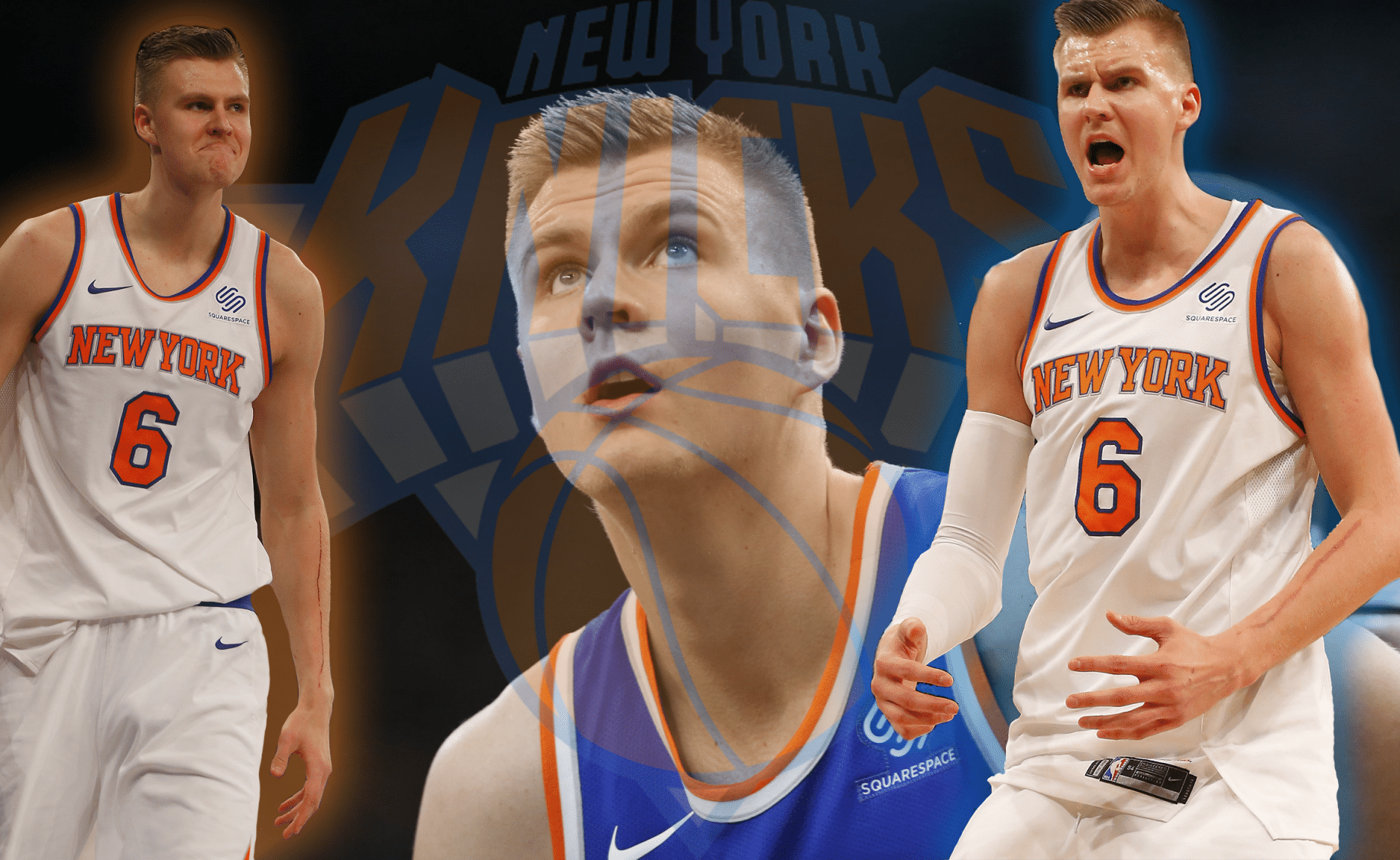 Kristaps Porzingis is a terror for opposing defenses. Assuming his career isn't derailed entirely by injury (which certainly has a non-zero percent chance of happening), Porzingis is simply a world beater. He took that next step towards NBA stardom this year. Before tearing his ACL, in only his third season, he averaged 22.7 points, 6.6 rebounds, 1.2 assists and a crazy 2.4 blocks a game. Yes, he is a modern 7-foot-3 Dirk, but it can't be emphasized enough how much better 21-year-old Porzingis is than 21-year-old Dirk.
Porzingis, this season, shot 39 percent on three-pointers on 229 attempts. Thirty-nine percent. That is insanely good. That is currently his best skill as a franchise player. If he remains at this level or improves his three-point shot, there is really no limit for this guy.
Porzingis plays heavy minutes at power forward. He has been resistant to playing center, and while Enes Kanter is around, that's fine. However, it seems unavoidable he needs to make the switch to full-time center. Why? He is a fantastic rim protector. He is awesome at catching lobs. He has a three-point stroke that centers will have a harder time guarding than PFs. It may very well also limit his potential for more injuries. He will be on the perimeter less except as a spot up shooter, which reduces stressful movements on his legs that might injure him. Most importantly, as a center, he will have slower defenders on him who also have rim protection obligations; he should have more open looks than ever.
A great determinant of Porzingis' talent level is shown through the Knicks record with and without him. The awful Knicks were 22-26 when KP dressed. The awful Knicks are now 2-17 without. Wow.
Porzingis' potential as a number one scoring option and great rim protector is a recipe for certain success. Injuries are a problem, but Porzingis will never quit. His work ethic remains as good as any. Porzingis wins off the court as well, as Twitter heads have been able to follow courtesy of NBA Twitter President Rob Perez (@World_Wide_Wob). We see you, Jen Selter!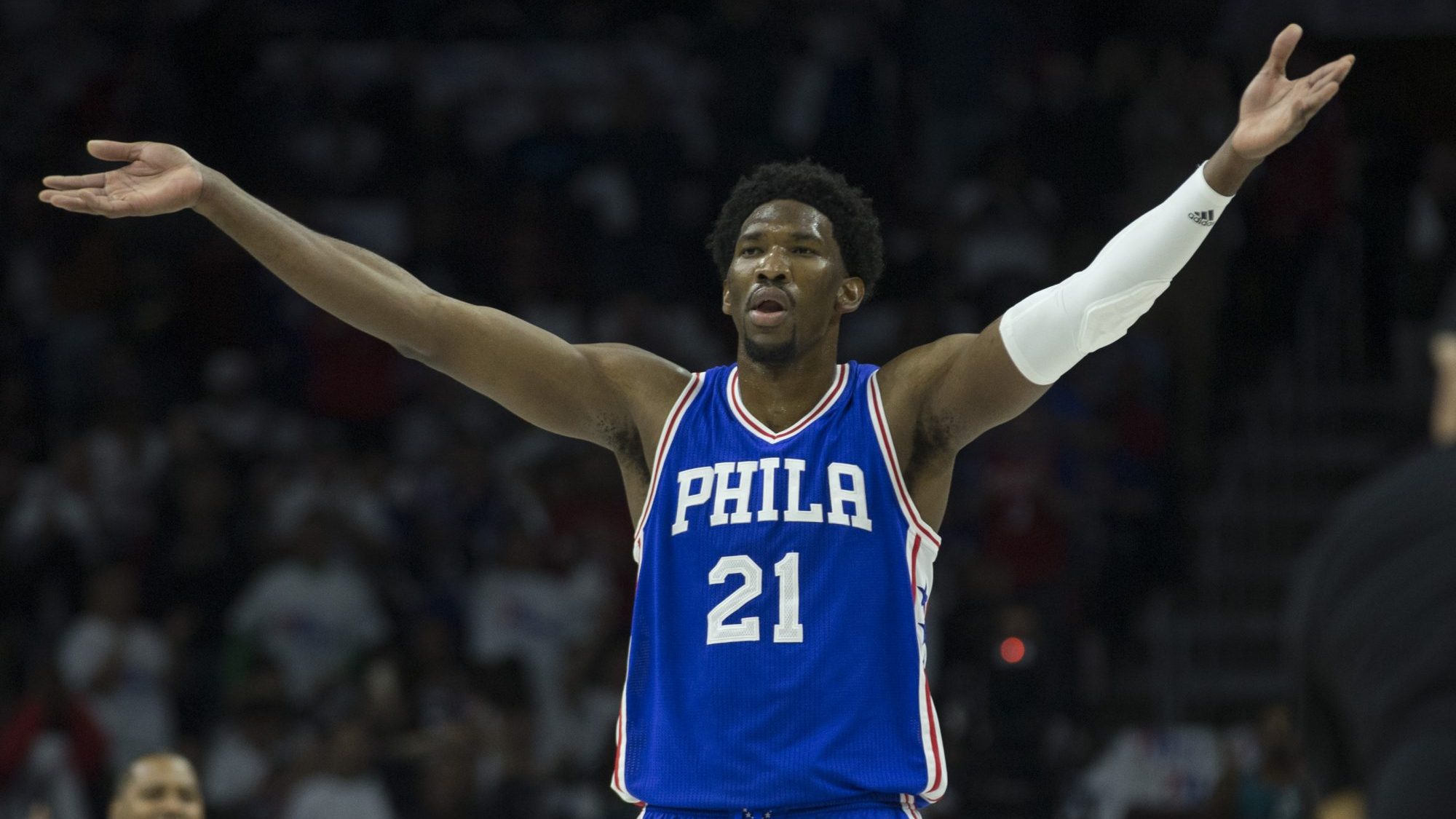 Joel Embiid is clearly the number two on the Unicorn Ranking. Embiid is 7-foot-3, 270 pounds and too big for any player in the league to handle. He just turned 24, but is only in his second season of seeing the court. He missed two entire seasons to injury and most of his third. However, Philadelphia couldn't be happier with his ability to remain healthy this season. He's played in 60 games so far, likely to finish between 65-70, and averages 30.9 minutes per game.
Embiid has been a two-way machine for the 76ers. He is in the conversation with Rudy Gobert for Defensive Player of the Year. Philly is really good when he's in the game. When he plays, the 76ers Net Rating is 10.8 per stats.nba.com, stupendously high.
He is able to effectively dominate due to his unmatchable skill set. He is strong as a low-post and high-post scorer. He is effective in the mid-range. He is somewhat effective as a three-point shooter. His percentage from deep, 31%, is poor, but it's good enough to force defenders to check him on the outside. His handle is tight enough to attack from the perimeter, which puts defenders in an awful situation if he catches the ball at the three-point line. He is underrated as a passer, with surprisingly good vision for a center.
Embiid's defense has been nothing short of franchise-altering. Teams are very wary of entering the paint with him around, and he is the type of defender that will win you playoff series. The frequency and success of opponent scoring in the paint when Embiid is in the game plummets.
His season averages of 23.4 points, 11.1 rebounds, 3.3 assists and 1.8 blocks are phenomenal given the fact he plays only 30.9 minutes. His field goal percentage is pretty average, but let's cut him some slack, it's his second season. The next decade, along with unicorn teammate Ben Simmons, may be a little more Sixers than we'd like.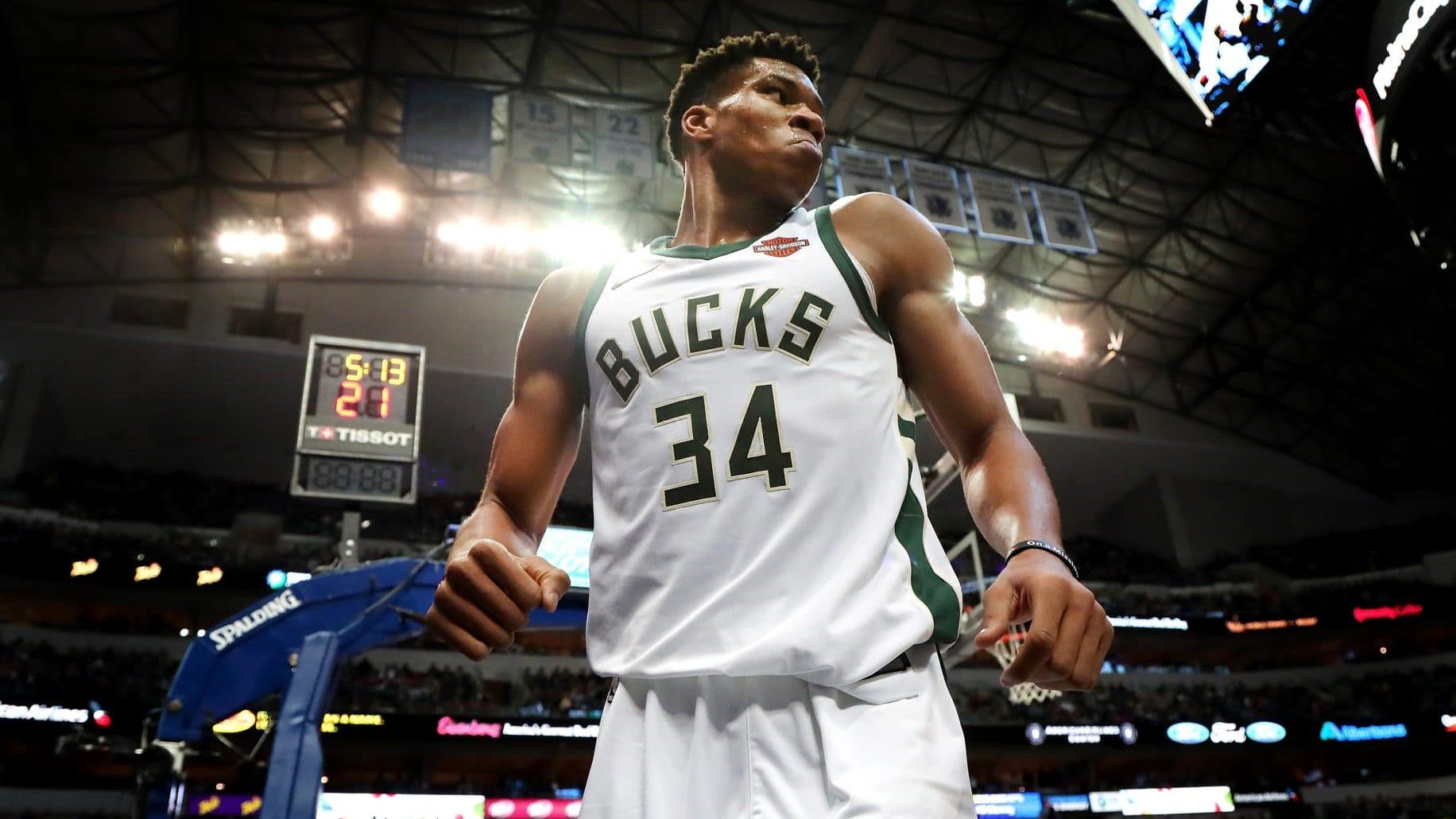 The best unicorn in the league is Giannis Antetokounmpo, and it's just that simple. The Greek Freak is 6-foot-11 with 12-inch hands, a 7-foot wingspan, a vertical high enough to jump over Tim Hardaway Jr. for an alley-oop poster, point guard level ball-handling, and center level rim protection. He plays small forward the majority of the time and to start games, but has played a ton of time at point guard, power forward, and center under both Jason Kidd and Joe Prunty.
When Giannis was drafted, nobody on earth could have predicted this level of superstardom. All his pre-NBA film was from Greece against what looked like middle schoolers playing on 9' rims. He was skinny and raw.
At 23 years of age, Giannis is now absolutely ripped and one of the premiere two-way superstars of the NBA. His season averages are 27.3 points, 10 rebounds, 4.8 assists, 1.5 steals and 1.4 blocks. He is shooting 53% from the floor with a jumper that needs a lot of work. His points, rebounds, and field goal percentage have gone up every single season, this being his fifth. This level of improvement signal MVP-level heights are just months away.
At this point, it's cliche to say Giannis is only a jumper away from being the best basketball player that has ever lived. But it's true.
If Giannis can get his 3pt% from where it is now (29.5%) to even 34 percent, teams will be forced to guard his shots. If they're forced to guard his shots, he will blow past them and be his normal, freakish, wrecking-ball-of-a-human self and score in the paint. Even if he can't score, someone will be open when the defense rotates, and he has shown he is willing and able to make those passes.
Even his defense is terrifying. His limbs are so freaking long, and he has no fear. He will contest any field goal, and he will block your shit. His IQ is super high and he is comfortable on-ball, at the rim, playing free safety, and impeding the fastbreak.
Giannis isn't even on a team that compliments his skill set yet, either. The Bucks are an offensive mess with limited spacing and too many ball handlers. If the Bucks are able to somehow mimic the 2013 Miami Heat and put four shooters around their own version of LeBron, then the Bucks could be a contender for a championship. Giannis is King Unicorn, and his kingdom is as far as the eye can see. Let us pray for anyone who has to guard Antetokounmpo during the next decade.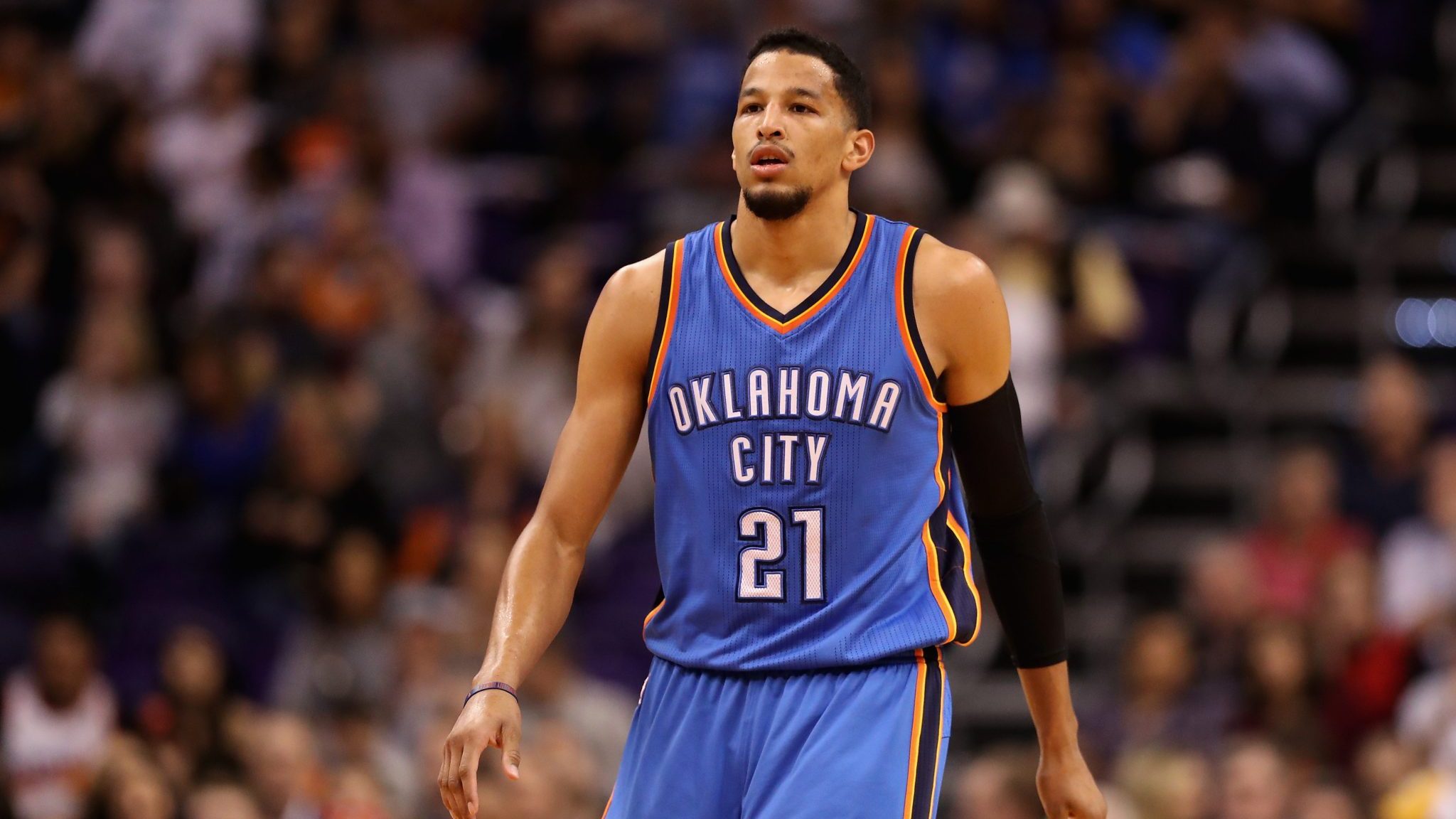 Yes. I said it. Andre Roberson. Hear me out. Andre Roberson is one of the three best defenders in the NBA. The list is as follows: Rudy Gobert, Joel Embiid and Andre Roberson.
I have been standing for Andre Roberson since the start of the 2015-2016 season, and believe me, it has been tough to stick by him. My YouTube searches of "Andre Roberson Defense Highlights" result in videos with roughly 500-2000 views. We die-hard Andre Roberson fans are few and far between. We cower from the videos on Twitter of airballed threes and free throws that somehow end up two feet to the left of the rim. But we remain strong. And we know his impact.
The Oklahoma City Thunder, with Andre Roberson, were one of the four best defenses in the league while he played. The other three were the Boston Celtics, the Utah Jazz and the Philadelphia 76ers. The Celtics, after much delving into the numbers, were beneficiaries of lots of luck. Teams were shooting unsustainably poorly from downtown against the Celtics for the first couple of months. That leaves three teams. Two of them have DPOY candidates in Rudy Gobert and Joel Embiid, combined with rosters of solid defensive personnel and also strong systems that come from management.
The other remaining team is the Oklahoma City Thunder. The starting lineup had Carmelo Anthony and Russell Westbrook. How could they possibly be a top five defense? Andre Roberson, my friends.
Roberson is the most underrated and underappreciated player in the NBA.
Up until Roberson's unfortunate patella tendon injury, the Thunder had the fifth-best rated defense in the NBA. Two months later, playing without him, the Thunder played with the 23rd-best defense. A difference of 18 spots due to missing one player is just hard to believe. It makes a case for the absent player to be one of the best defenders in the league.
He is a unicorn because I really am not sure if there has ever been a player so awful on one end and so incredibly awesome on the other. Even Tony Allen got buckets. Even Westbrook gets steals. Roberson offers nothing on offense except cutting to the basket, which he's actually not bad at. That's it. He doesn't stretch the floor. He is terrible at the line. He doesn't dribble or create because his teammate is Westbrook. He doesn't score in transition much.
Yet, he made the Thunder an impenetrable defense, because he shuts down star wings better than anyone else in the league (Due to Kawhi's injury and Draymond's step backward this year), and shutting down star wings is the most impossible challenge you can be asked to accomplish. For that Andre Roberson, you are a unicorn, because you are a member of no category on Earth.
(For anyone that thinks Paul George is just as good, why are they the 23rd ranked defense if he's playing? So no.)