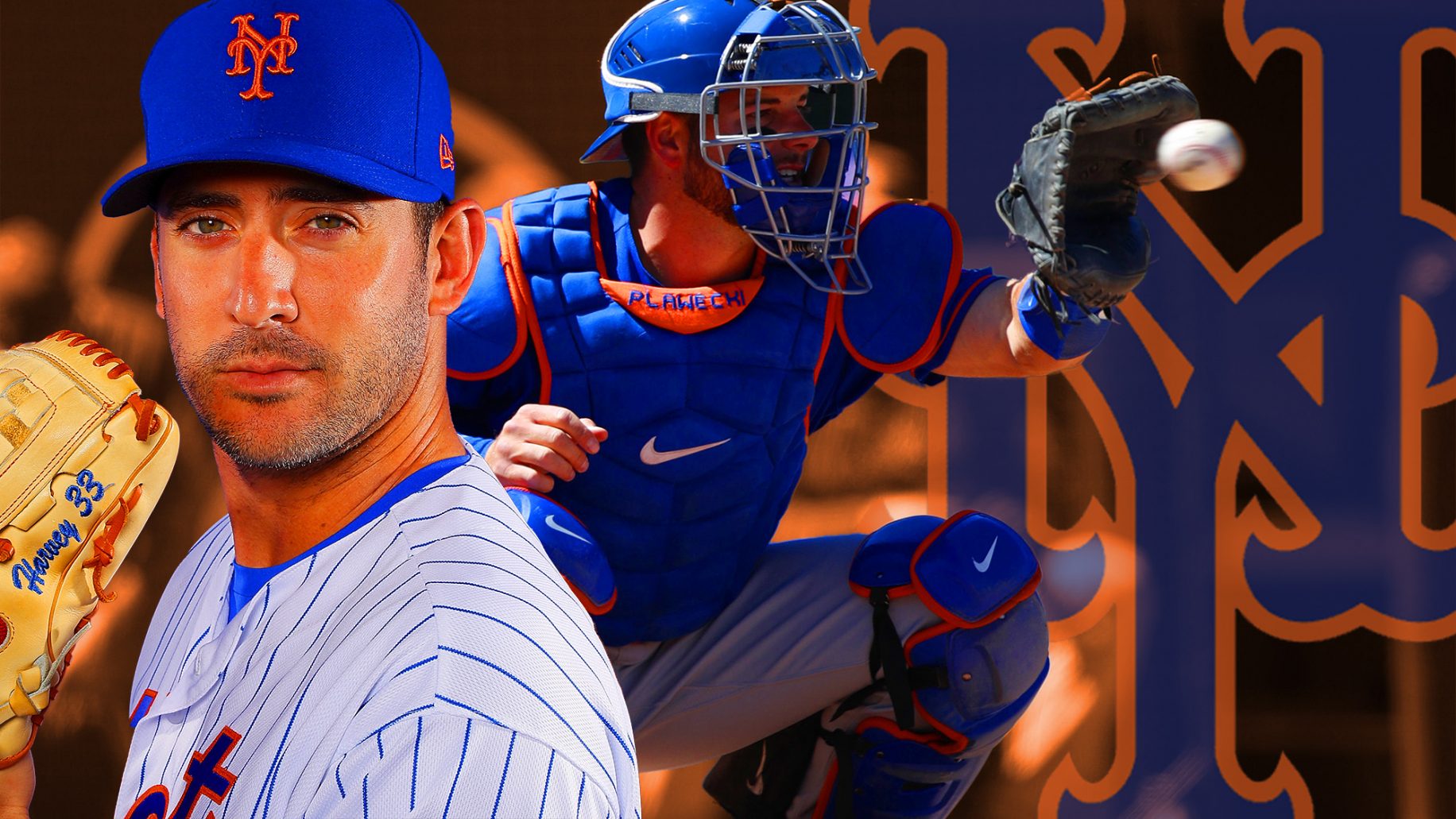 New York Mets starting pitcher Matt Harvey and catcher Kevin Plawecki hook up for an amazing at-the-plate play on Thursday down in Florida.
Somebody better remind Matt Harvey and Kevin Plawecki that it's still only Spring Training. Folks—especially folks who don the New York Mets uniform—tend to injure themselves on the baseball diamond doing things such as this.
Nevertheless, what a play.
In the top of the second inning of the Mets-Miami Marlins game down in Port St. Lucie on Thursday, what looked to be a slider got away from Plawecki.
With a runner on third dashing towards home plate, the young catcher and polarizing starting pitcher teamed up for a beauty of a baseball play, especially considering the Grapefruit League action narrative.
And yes, you can take a deep breath. Nobody ended up on the disabled list.
Miami took the victory on this particular day by a final score of 7-6. Harvey went five innings while surrendering three earned on six hits. He also struck out an impressive eight Marlins batters while walking just one. Yet again, Harvey's impressive spring continues to rage on under first-year manager and pitching guru, Mickey Callaway.
Plawecki batted fourth in a JV Mets lineup and finished 0-for-3 from the plate. It was his defense, on this day, that received the accolades.
New York couldn't produce much offensively. Shortstop Amed Rosario led the team with two hits while knocking in two runs.
The 5-15 Mets will next turn their attention to the Baltimore Orioles who drive into Port St. Lucie for a Friday afternoon ballgame during Grapefruit League action.