Hansel Robles' spring struggles underscore why he is not now—nor will ever be—a late-inning answer for the New York Mets.
Hansel Robles is not a late-inning answer for the New York Mets.
With Mickey Callaway expected to rely heavily upon his bullpen, given his track record as pitching coach in Cleveland, the Mets need multiple reliable late-inning arms. Aside from Jeurys Familia, they really don't have any, and Familia is coming off an injury-plagued 2017. AJ Ramos has had mixed results, though he does have four reliable pitches. Jerry Blevins is most effective as a lefty-specialist.
Robles is not the answer. He never will be.
Coming off an awful 2017, the 27-year-old righty was to be counted on as a core piece of the 2018 pen. However, he has been just awful this spring. He simply can't be trusted in any inning or situation.
Walks are the bugaboo, while home runs are the coup-de-gras for relief pitchers. Robles has been plagued by both his entire career. The home run ball especially renders him too much of a risk to be on the mound at important spots of regular-season games.
In his last outing, Robles looked ready-for-prime-time. He was hitting 96 mph on the gun and gave up a lone single in two innings pitched against the Nationals. But those performances are few-and-far between.
Robles has had three clean outings and three disasters. Overall, Robles has allowed nine earned runs and 12 hits, amounting to a 10.13 ERA this spring. He has walked only two in six innings. While Spring stats can be deceiving, these are not.
The three bad outings he has made have been simple—he has thrown flat, straight fastballs and gotten rocked by the longball. In five outings overall, he has allowed four home runs and in a recent appearance got rocked for two in one inning.
If this was a pitcher rounding into shape, it would sound no alarms, but this is who Hansel Robles is. He cannot keep the ball in the ballpark. He throws too many flat sliders and four-seam fastballs that sit on-a-tee in the middle of the plate and get hit to kingdom come.
The problem is this is nothing new, nor an outlier. He gave up 10 home runs In just 56 innings last season, despite spending over a month in the minor leagues.
In fact, it was a three-outing stretch in late May, much like this recent spring home run kerfuffle that got him sent down in 2017. In those three appearances, he gave up 12 runs—all earned—on 10 hits and four home runs over 2.2 innings. He also walked four.
Robles was thus dispatched to Triple-A Las Vegas, where nothing really changed at all. Robles got rocked in the thin Vegas air and had the same shortcomings that have always plagued him—walks and homers. He pitched to a 5.79 ERA and walked 14 in just 23.1 innings while giving up five homers despite facing Triple-A competition.
Even in 2015 and 2016, when Robles was considered at times a reliable mid-to-late inning option with closer stuff, he gave up the home run ball at an alarming rate and walked too many.
As a rookie In 2015, he gave up eight bombs in just 54 innings, though he only walked 18. While not a lot, his 3.0 walk rate (per nine innings) was by far the best of his career. Overall, he pitched to a 3.67 ERA and 3.91 FIP, striking out 10.2 per nine innings while maintaining a 1.019 WHIP as he allowed just 6.2 hits per nine.
His walk rate went up to 4.2 in 2016 but he was better with the home run ball, giving up just seven in 77.0 innings. Though he wasn't nearly as dominant with a 1.352 WHIP, he did pitch to a career-low 3.48 ERA and 3.56 FIP.
All of his numbers ballooned in 2017. He posted a 4.6 BB/9 and his HR/9 rate skyrocketed to 1.8. Walks and home runs lead to disaster, and Robles has not shown any signs of changing in this, his fourth year.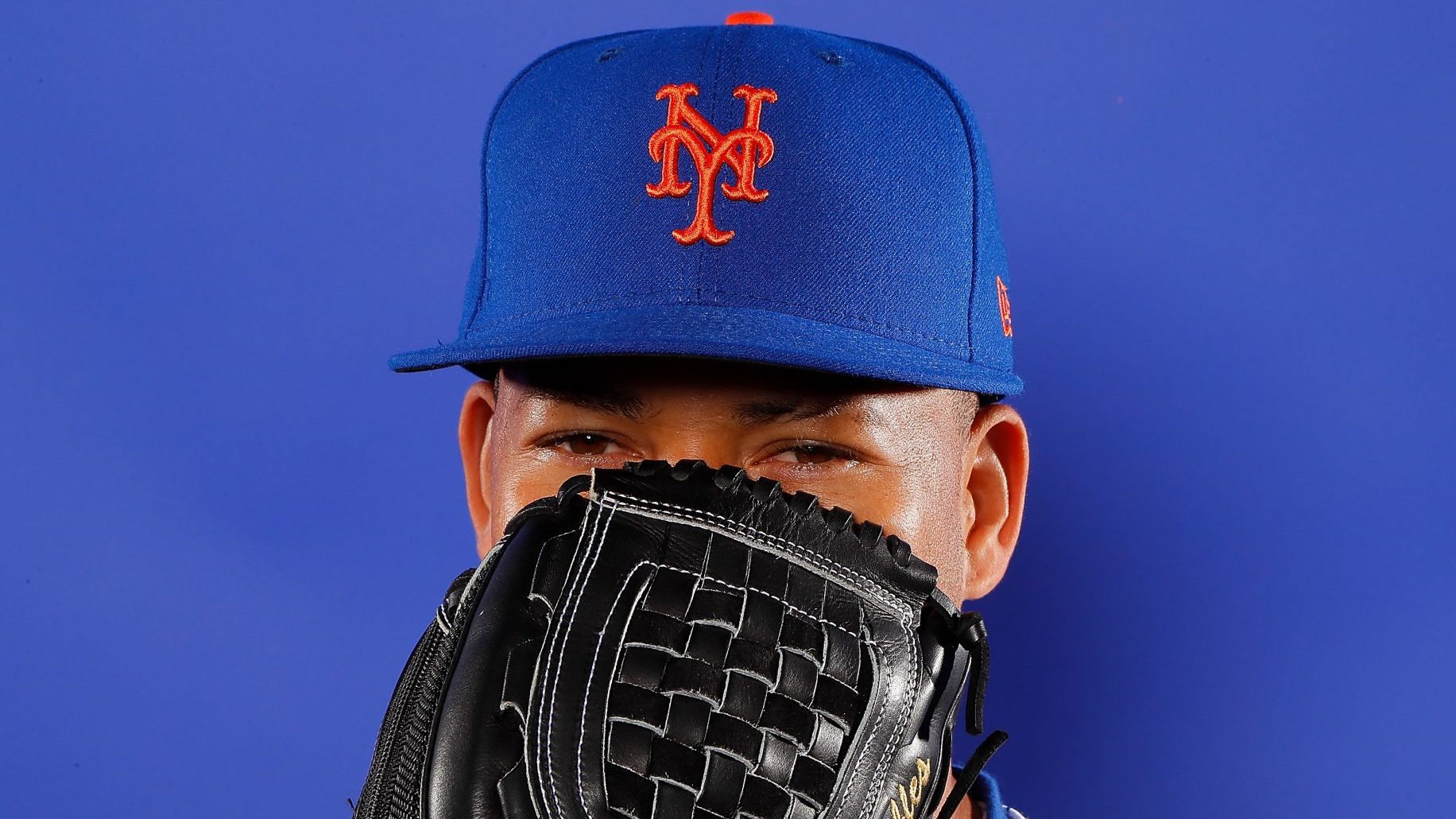 Though he was better after his return from Vegas, Robles still wound up with a 4.92 ERA with 10 home runs allowed in just 56 innings with a WHIP over 1.3 and a FIP over five. Fifteen percent of his fly balls left the ballpark. That's an extraordinarily high number.
There are nights Robles looks like a Kelvin Herrera or even Familia; like a closer in waiting. He does possess a dominant fastball and, at times, looks unhittable. For his career, he has given up fewer hits (153) than innings pitched (188.1) and struck out more than a batter per inning.
On the nights he is right, Robles can be as dominating and unhittable as any late-inning crossover reliever in the league and run through the heart of a lineup over multiple innings.
When he's not, he's a dumpster fire.
Robles obviously still cannot be trusted to come into a close game of any sorts or with runners on. He's just not consistent enough.
Unfortunately, Robles' spring struggles are not merely a glitch or a bad start, rather an emblematic microcosm of just who Hansel Robles is.
The Mets should be looking at the open market and an unsigned late-inning reliever like Greg Holland rather than Robles. That scenario, however, barring a serious change in the market and/or Mets' mindset, will never come to fruition.