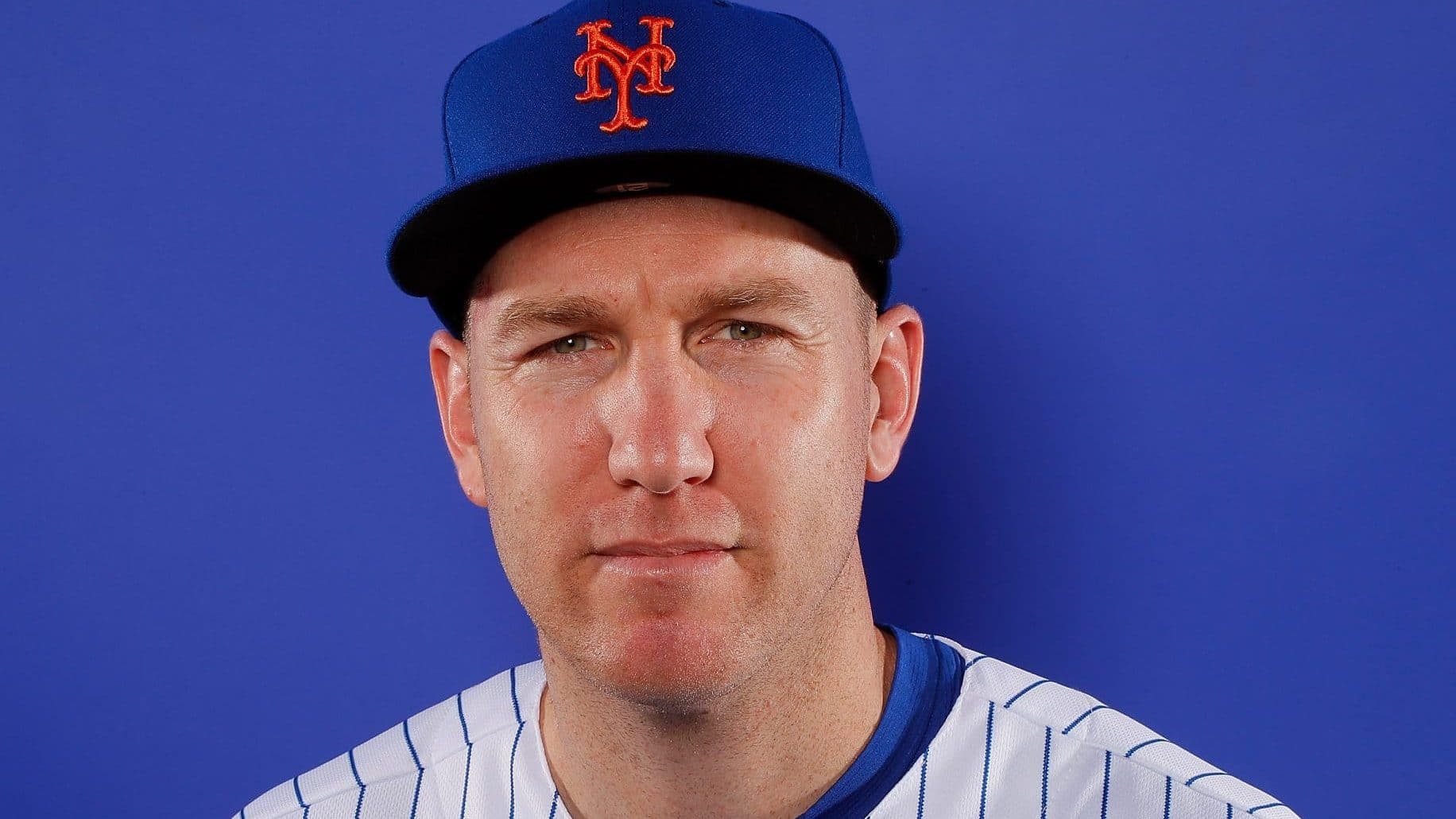 Third baseman Todd Frazier is getting to know his New York Mets teammates as evidenced by this drive along with SNY. 
Todd Frazier says that it's the Jersey Boy in him that helps him to get to know his new teammates.
Frazier, who signed a two-year $17 million contract with the New York Mets this offseason, talked about his first spring in Port St. Lucie, during SNY's "Driving to the Ballpark" segment.
The former Yankee talks about the veteran leadership that exists within the Mets ballclub:
"It's a fun group, starting with Jose Reyes joking around with everybody, Asdrubal Cabrera; we've got the veteran guys like Jay Bruce and myself and Adrian Gonzalez, we've got a really good core of guys Its a more veteran based team."
WATCH: Driving to the Ballpark with Todd Frazier…SNY hitches a ride during spring training with the new Mets third baseman, who talks up his new teammates. pic.twitter.com/mpyaCDheYn

— SportsNet New York (@SNYtv) March 8, 2018
The "ToddFather" is enjoying being surrounded by veterans as this Mets club has no shortage of them. He likes the feel of this Mets clubhouse, adding that with a veteran club, "There is a lot more control in the atmosphere and in the clubhouse."
Frazier, who has always been known as a good teammate and popular clubhouse figure talked about how he loves Spring Training because it's the time when he gets to know his teammates.
"This is the time where it's not taken too serious this is the time where you get acclimated with everybody and you just enjoy …"
Frazier, who has also spent time with the Cincinnati Reds, comes to the Mets after splitting time between the Bronx and AL version of Chicago in 2017. The third baseman showcased mixed results a year ago as he hit just .213, but did walk a career-high 83 times and had a .772 OPS with 27 HR and 76 RBIs.
Frazier is expected to provide stability at 3B with Captain David Wright's health and career in question. Despite supplanting the captain, he seems to thus far be fitting in quite well.
"It just depends on who you are if you are a quiet guy its just going to take longer…that's exactly the opposite of who I am. Ill go right up to you ask you how you been how's your family everything else and try to get to know you. For me it takes a couple of days, man, to be honest with you because that's just the guy I am – – the 'Jersey Boy.' I'll ask you a question I'll feel you out, I'll bust your chops too just to see if you're going to take me too serious but at the end of the day I'm gonna feel my way into your life a little bit and well go from there."