Asdrubal Cabrera leading off for the New York Mets seems crazy, but crazy may be exactly what the team needs.
The leadoff spot has come into focus around the MLB in recent years. It's drastically changed.
For a long time, teams wanted to get their fastest runner in the leadoff spot to try and set them up to steal bases. In recent years, the leadoff spot has been occupied more by players who are good hitters and/or good on-base guys. Last year, George Springer was the most frequent leadoff hitter for the World Series champion Houston Astros. He had five stolen bases all year.
This trend bodes well for the New York Mets who lack severely in the speed department.
During Spring Training, Asdrubal Cabrera has seen time in the leadoff spot. While Spring Training lineups should always be taken with a grain of salt, manager Mickey Callaway confirmed that he was considering Cabrera in the number one spot, according to Mike Puma at the New York Post.
"He keeps getting hits to start off the game, so that is good," Callaway said. "He is definitely going to be considered for [leadoff]."
Cabrera is not going to be mistaken for a traditional leadoff hitter as he's only put forth 86 steals in his 11-year career and only eight in his two seasons as a Met. However, he has hit .280 with the team and more importantly, he sports an OBP of .343 since joining the Mets.
He fits well into the modern leadoff hitter mold, getting on base at a high rate and being a smart baserunner once he's on. If Callaway follows what other teams have done and places his best hitter (Yoenis Cespedes) in the two-spot, Cabrera will be on base for him to drive in roughly once every three plate appearances should his numbers hold.
That will set up Cespedes, who has been wrongly accused of being a bad teammate in the media lately, to drive him in a lot.
In addition to setting Cespedes up with runners on base, Cabrera has another thing going for him: Nobody else is positioned well to fill that hole. The only other players that could fill that role are Todd Frazier, Brandon Nimmo and Amed Rosario, all of whom come with concerns.
Frazier's power (165 home runs in seven seasons) plays best in the middle of the order where he is more likely to bat with runners on base.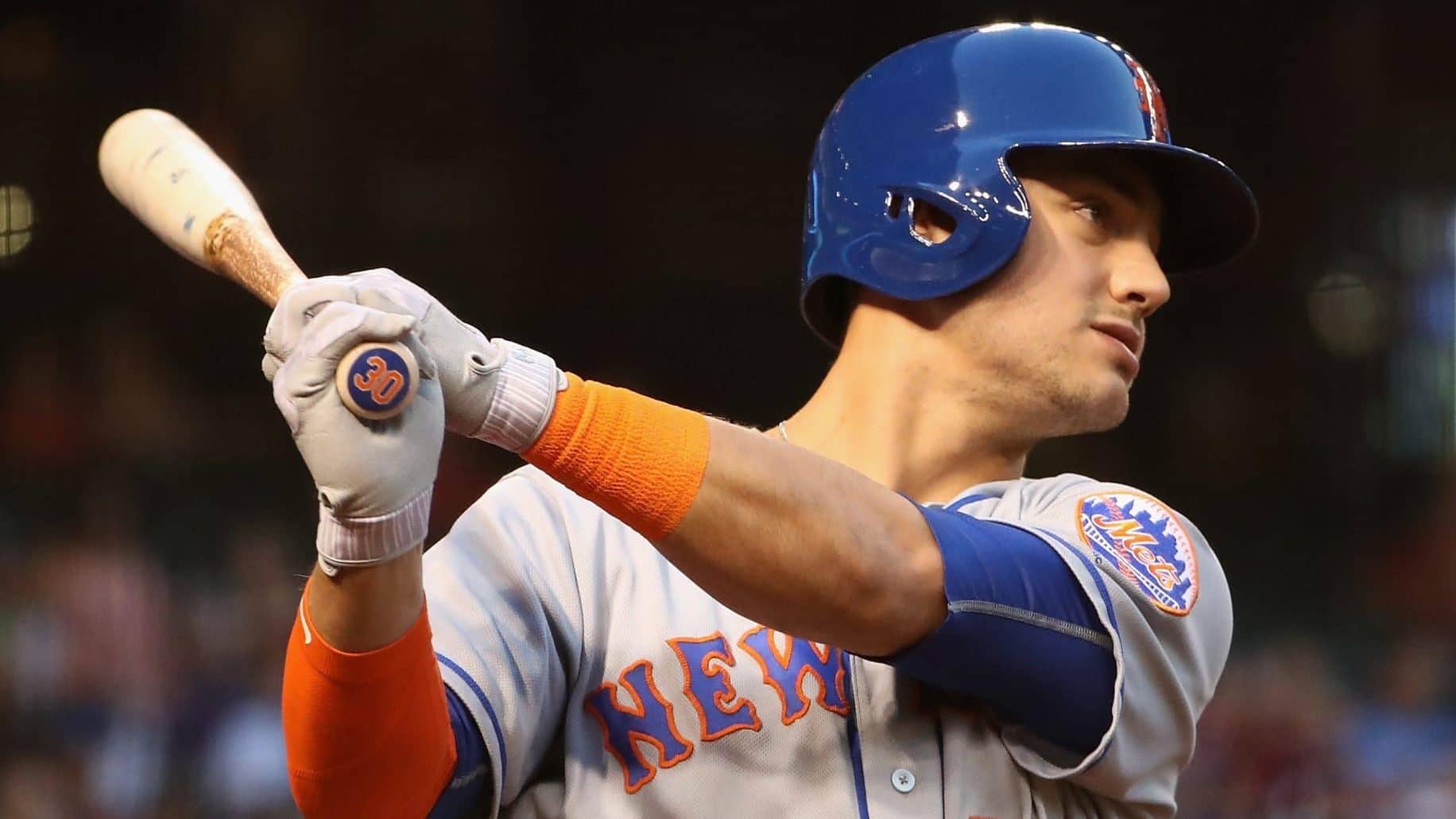 Nimmo is competing with Juan Lagares for the opening day center field job and should he win it, will only hold it until Michael Conforto's return, which is currently targeted for May 1, which is why the team made a mistake in not trading Nimmo for Josh Harrison.
Rosario is the only true speed threat that the Mets have in their projected lineup and would be an ideal leadoff hitter for that reason. However, he is something of a free swinger, producing no more than 40 walks in a minor league season. While he should improve on his .248/.271/.391 rookie slash line, his free-swinging nature makes him difficult to trust in the leadoff spot.
Cabrera is a strong hitter who has shown an ability to get on base at a high clip. He won't steal a lot of bases, but he doesn't make crippling mistakes on the base paths. He can fill an important role very adequately for the Mets in 2018.
The traditional leadoff hitter is dead. Long live Asdrubal Cabrera.