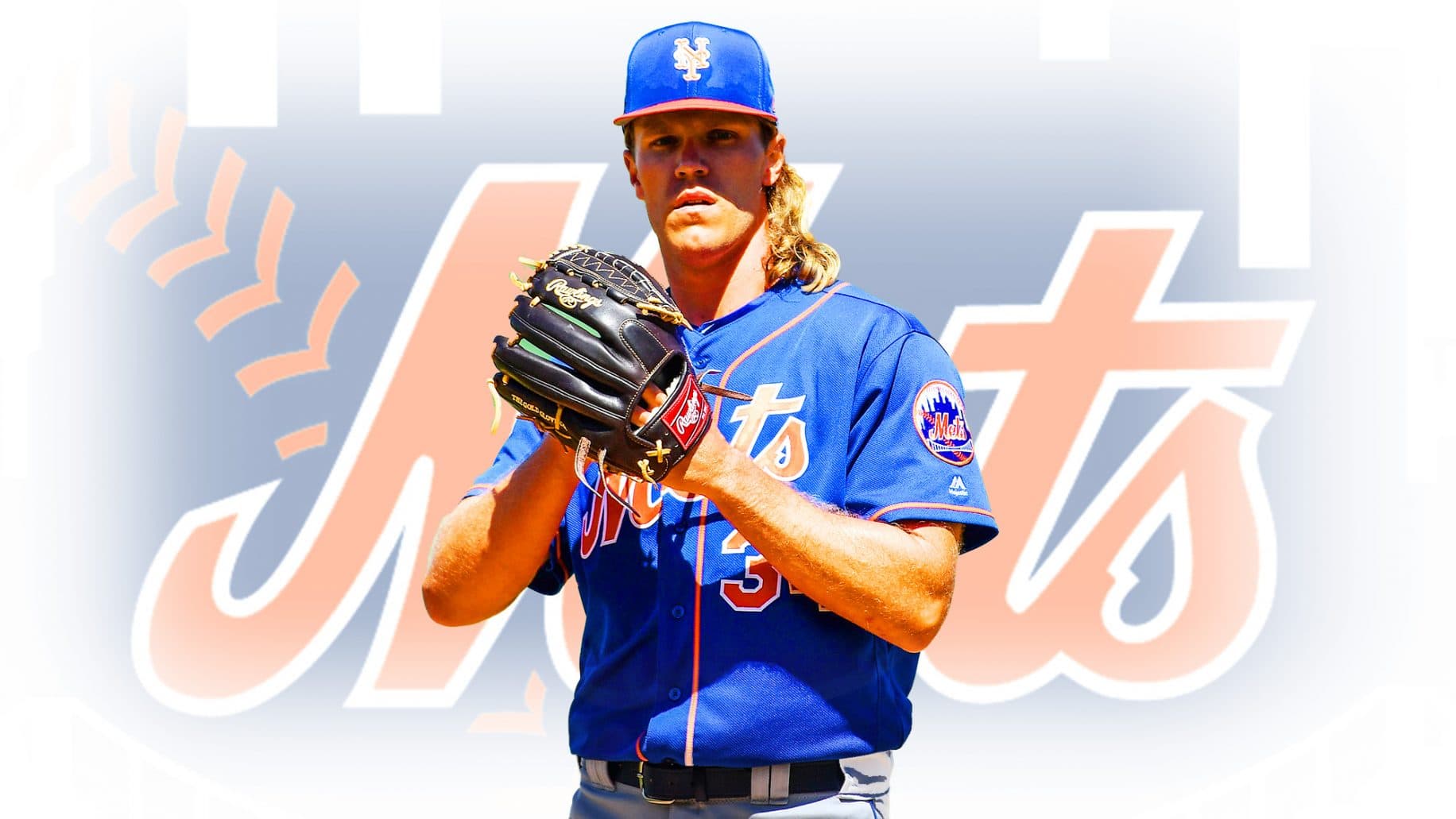 New York Mets starting pitcher Noah Syndergaard threw legit smoke on Thursday as he struck out seven straight Washington Nationals batters.
Ladies and gentlemen of baseball, Thor brought the heat on this day.
New York Mets starting pitcher Noah Syndergaard bought legit smoke to the mound on Thursday down in Florida's Grapefruit League.
Another.
Another.
Another.
Another.
Another.
Another.
Another.#Thor struck out 7 straight today. pic.twitter.com/dkYu45a4Sj

— MLB (@MLB) March 8, 2018
All told, Syndergaard struck out those seven straight in just 3.1 innings pitched. He did scatter two hits and walk two, but didn't allow a run. The effort lowered his ERA to a stellar 1.08 on the season.
Coming off that major lat injury, the man they call Thor already looks to be in mid-summer form.
From a team perspective, New York fell to Washington by a final of 8-5. After Jerry Blevins pitched 0.2 of perfection in relief of Syndergaard, Mets closer Jeurys Familia entered and bombed. After taking the ball with a three-run lead, Familia allowed five earned runs on four hits and one walk while striking out just one in 1.2 total innings pitched.
Offensively, leadoff batter Brandon Nimmo led the way with three hits in five at-bats, scoring a run and knocking in the game's first run with an RBI double in the first inning.
The Mets Spring Training record now sits at 5-9. Next up will be a bus ride to take on the Detroit Tigers on Friday afternoon. First pitch comes your way at 1:05 p.m. ET.