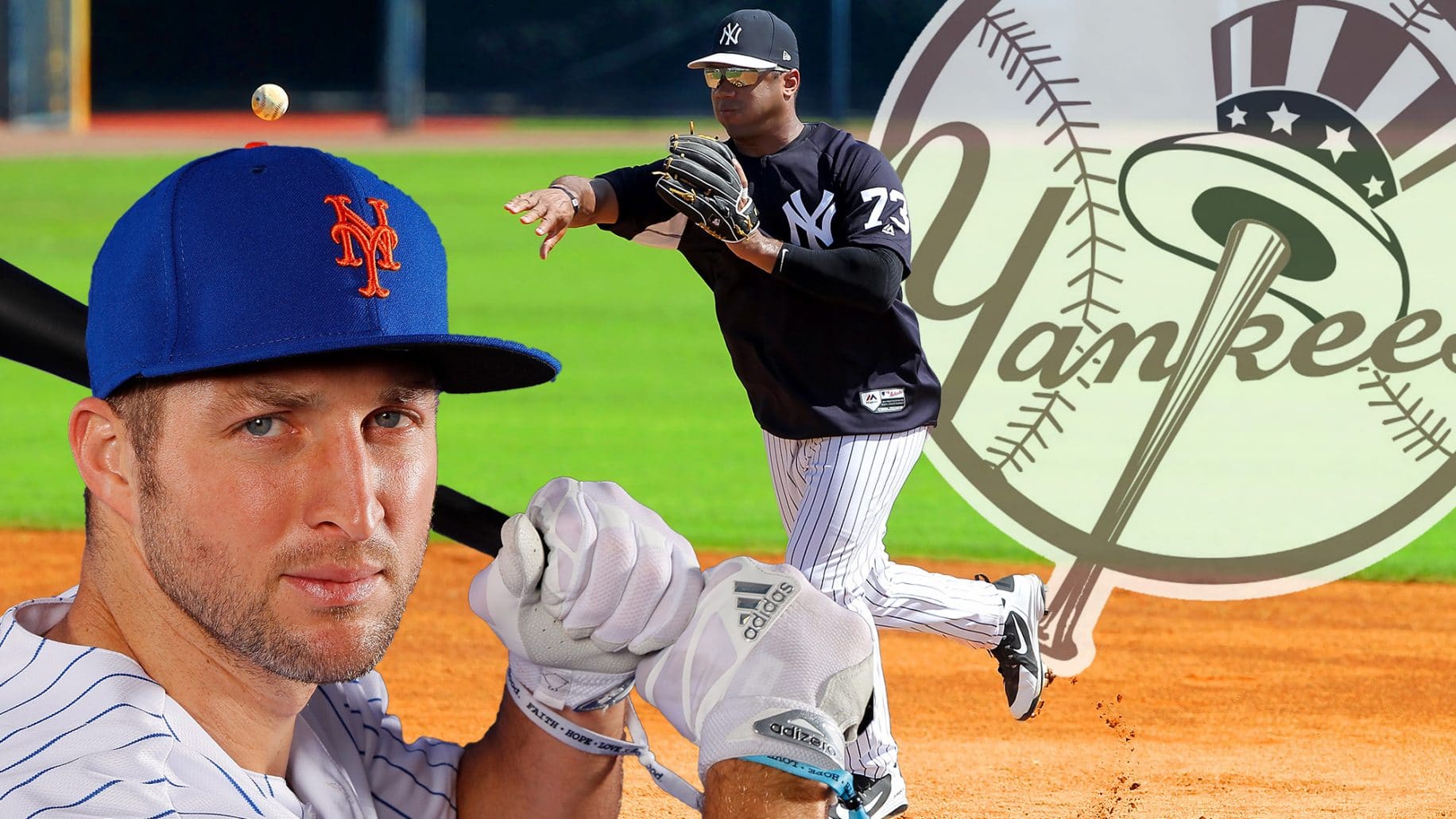 New York Yankees prospect Russell Wilson strikes out in his only plate appearance on Friday while Mets' outfielder Tim Tebow lends his thoughts about his former NFL colleague.
It's happened for Russell Wilson. NFL quarterback, Vince Lombardi Trophy, Ciara—it's all small potatoes in comparison to what transpired on Friday down in Florida.
Mr. Wilson took an official at-bat for the New York Yankees during Grapefruit League play at Spring Training.
In the Yankees 5-4 victory over the Atlanta Braves in Tampa, Wilson pinch-hit for Aaron Judge in the bottom of the fifth inning. He promptly struck-out on an inside fastball while facing a 2-2 count.
How Russell Wilson's AB with the Yanks went ?pic.twitter.com/JDhGg9PGdd

— Sports Illustrated (@SInow) March 2, 2018
Wilson, the right-handed batter, swung and missed on all three strikes delivered by left-handed pitcher Max Fried. Just another professional football player taking a stab at Major League Baseball.
For New York, Tyler Austin led the way with a two-run home run in the ninth that provided the Bombers with the victory. They're now 7-1 through eight games this spring. Young Miguel Andujar continued his torrid stretch going 1-for-3 including a two-run double in the third inning.
Interestingly enough, the top Wilson soundbite after the game involved a guy in another part of the Sunshine State.
Tim Tebow, a man who knows exactly what Wilson is going through, was the subject of a Wilson conversation following his pinch-hit Yankees exhibition debut, according to Coley Harvey of ESPN.
"I always want people to be successful. He's a competitor, and he's working at something to try to accomplish, which is very difficult to do. So I'm wishing him the best."
It's all but certain Wilson won't make the Opening Day 25-man roster in the Bronx, similarly to Tebow in Queens. But that doesn't mean each quarterback isn't rooting for each other.
Both the Yanks and Mets are in action on Saturday. The Yankees travel to take on the Boston Red Sox while the Mets also hit the road for the Miami Marlins.