If the New York Knicks are going to fire current head coach Jeff Hornacek at season's end, former Grizzlies head coach David Fizdale should be the pick to replace him.
Jeff Hornacek's time with the New York Knicks has been a rollercoaster ride. He was notorious for his successful run-and-gun style in Phoenix, however, his first year in New York was dominated by Phil Jackson's triangle and the continuous and seemingly normal drama. Hornacek's second season at the helm got off to a surprisingly good start however in recent months his rotations have been questionable as has his ability to design an offense to get his best players (Kristaps Porzingis, Tim Hardaway Jr) high percentage shots.
Let's first start on why Mark Jackson, who Frank Isola of the New York Daily News reported in mid-January was among the names the front office was considering as a replacement for Hornacek, shouldn't be considered. His offensive sets are unimaginative and outdated (isolation heavy) while his defensive schemes were virtually nonexistent with Golden State. Knicks fans and, New Yorkers especially, can't get caught up in the hoopla that Jackson is a hard-nosed, gritty New Yorker that'll work miracles. It just won't happen.
Doc Rivers, who Marc Berman of the New York Post reported Wednesday could be a potential replacement, has had plenty of success as a head coach. But he's not the right answer, either.
David Fizdale should be renowned for his ability as a coach. In his single season with the Grizzlies, Fizdale managed to modernize the team, especially their main guys in Mike Conley and All-Star center, Marc Gasol. Moreover, in his eight years as an assistant with the Miami Heat, he was able to transform Chris Bosh into a modern-day player.
When the stretch four became prominent in the NBA during the 2013-14 season, Bosh elevated his three-point attempts from 1.0 per game to 2.8 per game and his percentage rose from 28 percent to 35 percent. Fizdale was a large factor in the growth of Bosh as a stretch big man. Additionally, Fizdale was able to revolutionize Gasol. The Spaniard played a throwback style prior to the arrival of Fizadale; Gasol played with his back to the basket with the ability to hit foul line jumpers and pass out of the high post.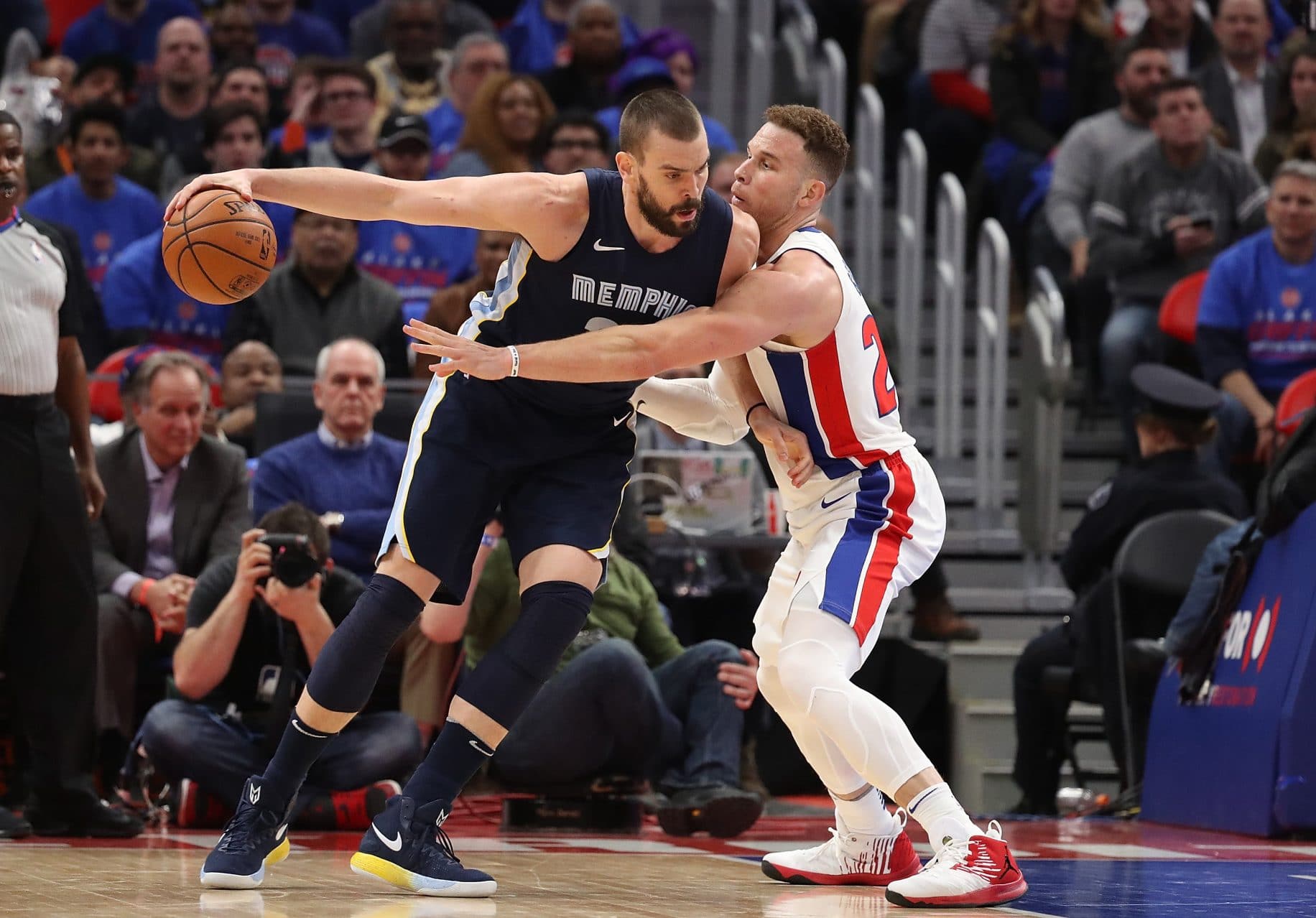 However, that all changed when the former Heat' assistant brought his much needed modern basketball to Memphis. During the 2016-17 season under now Kings' head coach, Dave Joerger, Gasol a whopping 27 percent of his shots from 16 feet out to the three-point line and 25 percent of his attempts came from the 10 to the 16-foot range (not low percentage, but not all that effective). Only 0.04 percent of his shot attempts were from three-point land. Enter David Fizdale. In the following season, Gasol minimized his low percentage deep twos to 18 percent of his shot attempts and a quarter of his attempts came from long distance. The three-time All-Star finished the year shooting 38.8 percent from long range and a career-high mark of 19.5 points per game.
Not only was Fizdale able to work wonders with big men but Grizzlies' guard Mike Conley also had a career year under him. In Fizdale's modern offense Conley's mid-range and deep two attempts went down four percent but in the world of a guard, that's a considerable drop. Additionally, Conley's three-point attempts rose by 12 percent and his conversion rate rose from 36 percent to 41 percent which was a career mark. As was the case with Gasol, Conley scored a career high in points with an average of 20.5 points per game on the year.
The Grizzlies offense improved in many aspects under Fizdale. In the 2015 season the Grizzlies ranked 26th in three-point attempts but in their new system rose to 14th and took close to nine more attempts per game. Keep in mind that the roster turnover in-between was minimal. However, the Grizzlies possessions per game and points per game barely rose under Fizdale. That roster lacked talent and they were relying on perennial 13th men to get the job done, to Fizdale's credit he took them to the playoffs and played a hard-fought six-game series against the Spurs.
For those who may be thinking that Fizdale is all offense and no defense, it's quite the opposite. In the 2015-16 season, The 'Grind House' Grizzlies ranked 19th in defensive efficiency but then rose to seventh under the new head coach. Moreover, Memphis ranked 11th in opponents points per game but finished third in that category under Fizdale. Memphis team defense improved drastically with the same roster, going from 18th in opponents field goal percentage to third.
The problem with the Knicks offensively is that they just don't generate high percentage shots. Kristaps Porzingis' scorching start made it look passable but as he and his team cooled down the holes started to show. The Knicks as a team lead the NBA in mid-range shot attempts which is the lowest percentage shot possible. This is amplified that the Knicks have four players in the top 25 in mid-range usage. That stat is out of everyone to have played in the NBA this season, which is alarming. The Knicks average shot distance is 13 feet which is smack bang in the mid-range, ranking 25th in the association. New York also ranks 27th in paint usage which is woeful but not as poor as being dead last in three-point attempts per game.This all means that the Knicks run a low percentage offense. They do not get layups, they do not generate or take enough three-pointers. Their offense is centered around the lowest percentage shot in the basketball; the mid-range jumper.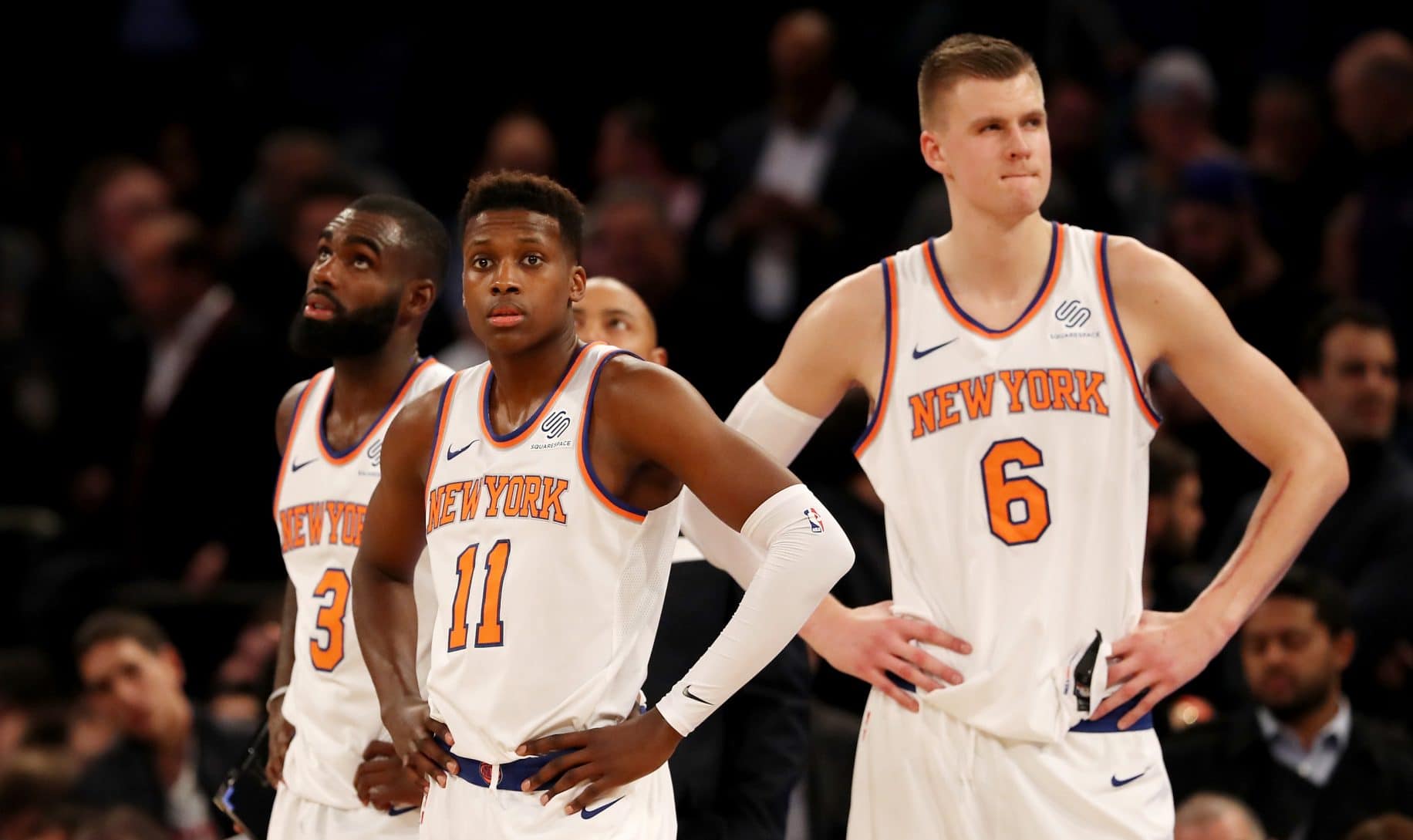 The Knicks started the season well on the defensive end but have slipped dramatically. There are too many miscommunications and missed coverages which leads to fingerprinting and blaming, causing a sub-par defense. They rank in the bottom half of the league in all of the following categories: defensive rating, opponents points per game, opponents three-point percentage, opponents three-pointers made, opponents turnovers. The Knicks do have games and stretches where the defense is at a high level but there just isn't enough consistency.
Overall, the Knicks play an outdated brand on the offensive end and their defensive schemes and consistency leave a lot to be desired. Fizdale also has a great track record with modernizing big men; what could he do for Porzingis? Clearly, the Knicks need to be modernized and brought up to date and catch up with a majority of the league. David Fizdale is the man for the job. Not Jeff Hornacek and especially not Mark Jackson.