The New York Knicks may feel that Kristaps Porzingis will come back stronger than ever from his ACL tear, but giving the forward a contract extension wouldn't make sense.
Despite suffering a torn ACL roughly three weeks ago, forward Kristaps Porzingis is likely to cash in on a big paycheck in the summer of 2019. So does that mean the New York Knicks should look to lock him up on a long-term deal now? No, it does not.
On Monday, Bleacher Report's Yaron Weitzman noted the pros and cons of the Knicks potentially extending Porzingis — a contract which could be as large as a five-year, $157 million deal. While offering Porzingis that deal now would prevent any potential nasty contract negotiations from taking place down the road and ensure his presence on the roster for the next five seasons, the cons outweigh the pros in this instance.
Even if Porzingis never suffered his ACL tear, which will require close to a full year of recovery, whether the Knicks should grant him this mega-deal is an entirely different conversation. The reality is that young players who play well and showcase the potential to be great are going to get the big bucks when they become free agents. And while Porzingis may not, in theory, be worth $157 million, you're worth what the market says you're worth. Look at Philadelphia 76ers' center Joel Embiid.
Despite missing the first two seasons of his NBA career due to injury and playing just 31 games in his rookie season, Embiid was able to cash in on a five-year, $146 million deal. Given his skill set and ability to dominate on the offensive end, the 76ers thought that showing the center the money before he hit free agency (which would've been this summer) was a risk worth taking. They're now praying that the center doesn't run into trouble with his health for the remainder of this season which certainly isn't a given. The Knicks shouldn't take this risk with Porzingis.
Two and a half years into his NBA career, Porzingis has played well and shown glimpses of greatness. In the 48 games he played this season, he put together the most impressive string of basketball of his career. Averaging a career-high 22.7 points per game on a career-high 39.5 percent shooting from beyond the arc, he was the focal point of the Knicks' offense and earned himself a spot in the NBA All-Star game. Before going down with injury, Porzingis was also leading the league in blocks per game (2.4).
While Porzingis did struggle to develop a reliable post game and, at times, create his own shot, he's just 22-years-old so there's obvious room for growth. And the potential for him to shore up those flaws makes granting the forward such a larger contract a bit more easy to fathom. At the same time, there's no need for the Knicks to force themselves into a potentially uncomfortable situation.
Porzingis is 7-foot-3. He has long arms and has grown stronger, but is still weak in the knees. Heck, just look at the gruesome injury he suffered to end his season where his knee clutched; it was as if it was just waiting to go. There are no guarantees Porzingis returns to being the player he was pre-injury.
Porzingis is a mentally strong player. Uncomfortable matchups and situations don't get in his head; he backs down to no player. That mindset may very well allow him to come back stronger than ever, but for management, him doing so isn't something they can bank on happening. And with the uncertainty surrounding his long-term health, the Knicks would be unwise to offer him a max deal.
God forbid Porzingis cannot fully recover from his injury, do the Knicks want to be stuck paying him in excess of $30 million a year? Another scenario is the Knicks are able to get Porzingis to agree on a contract smaller than the max given his injury. But again, it could be a situation where they're paying him not to play. It's a what-if yet potentially disastrous scenario that doesn't need to present itself based on the Knicks not working against the clock in any way, shape or form.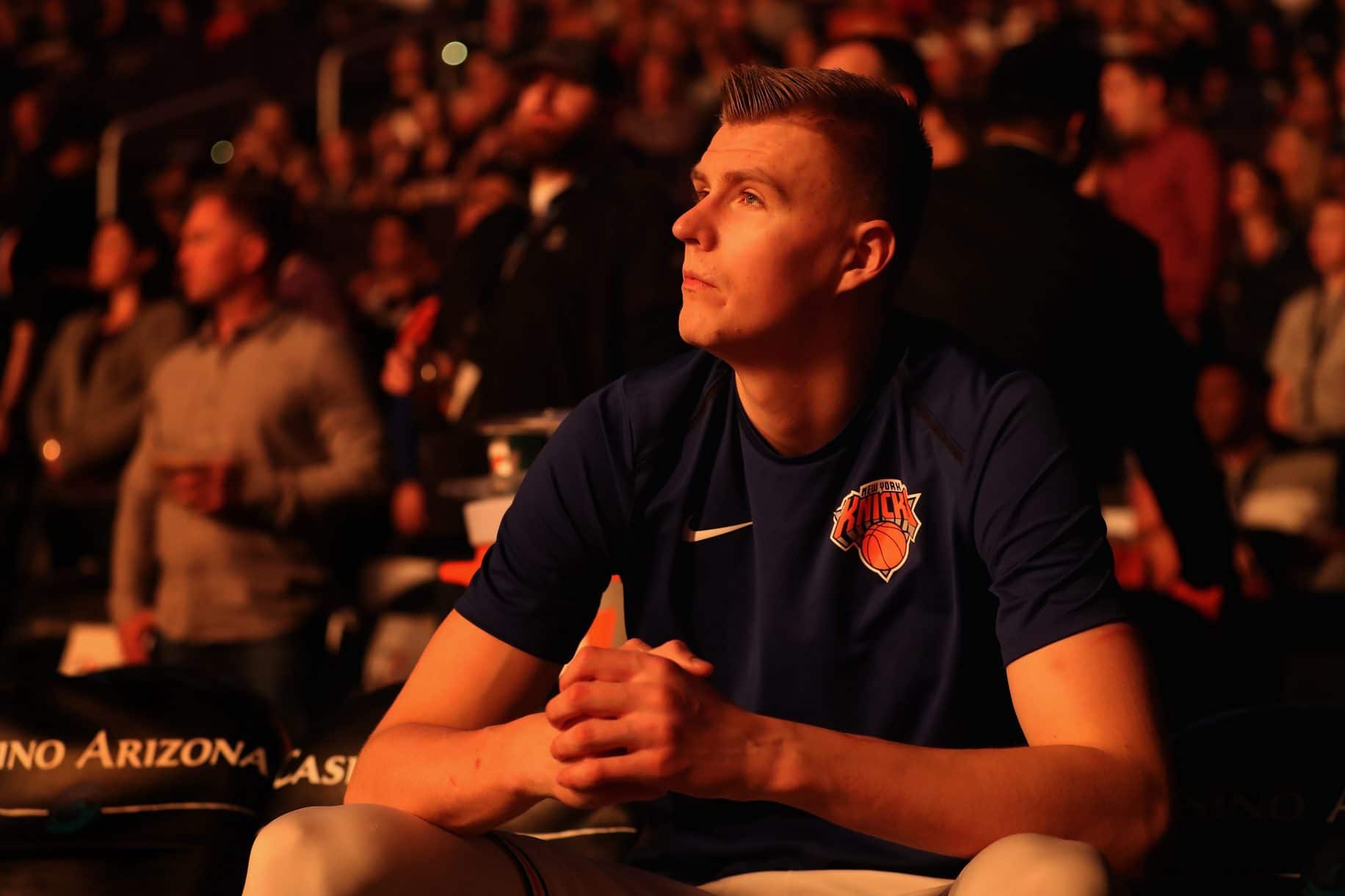 Don't forget that Porzingis will be a restricted free agent next summer. If he were to sign a contract with any other team, the Knicks would have the right to match the contract. It's not as if they're in a situation where they want to lock him up before other teams have the chance to sway his mind on what is best for his future because the Knicks have the final say on whether Porzingis stays or goes.
Porzingis' injury sets back the Knicks' future plans. He's the focal point of their aspirations in becoming a contender and competitive team once again. He, Tim Hardaway Jr. and Frank Ntilikina were viewed as the organization's building blocks. Without Porzingis, they're a team without any sort of identity and are one of the worst teams in the NBA. Want proof? They've lost six of their first seven games without him.
There's no doubting Porzingis' value to the Knicks both on and off the court. He's their best player and head coach Jeff Hornacek heavily relies on him to carry the scoring load. He plays out on the perimeter, above the rim, and is an athletic shot-blocker. Porzingis is also the Knicks' most marketable player. He gives off a likable vibe, is abnormally tall, possesses an intriguing skill set, is an international icon and every fan wants his jersey. His presence attracts a crowd and is the biggest reason why fans walk through the turnstiles at Madison Square Garden. A permanent absence of his would create an incredibly-difficult void for the Knicks to fill on the floor and in their wallets.
Porzingis' injury isn't going to derail management's trust and confidence in him, but it shouldn't mean they reward him with an extension. Doing so would only insert more fear and pressure into management and its fanbase concerning the star's recovery.