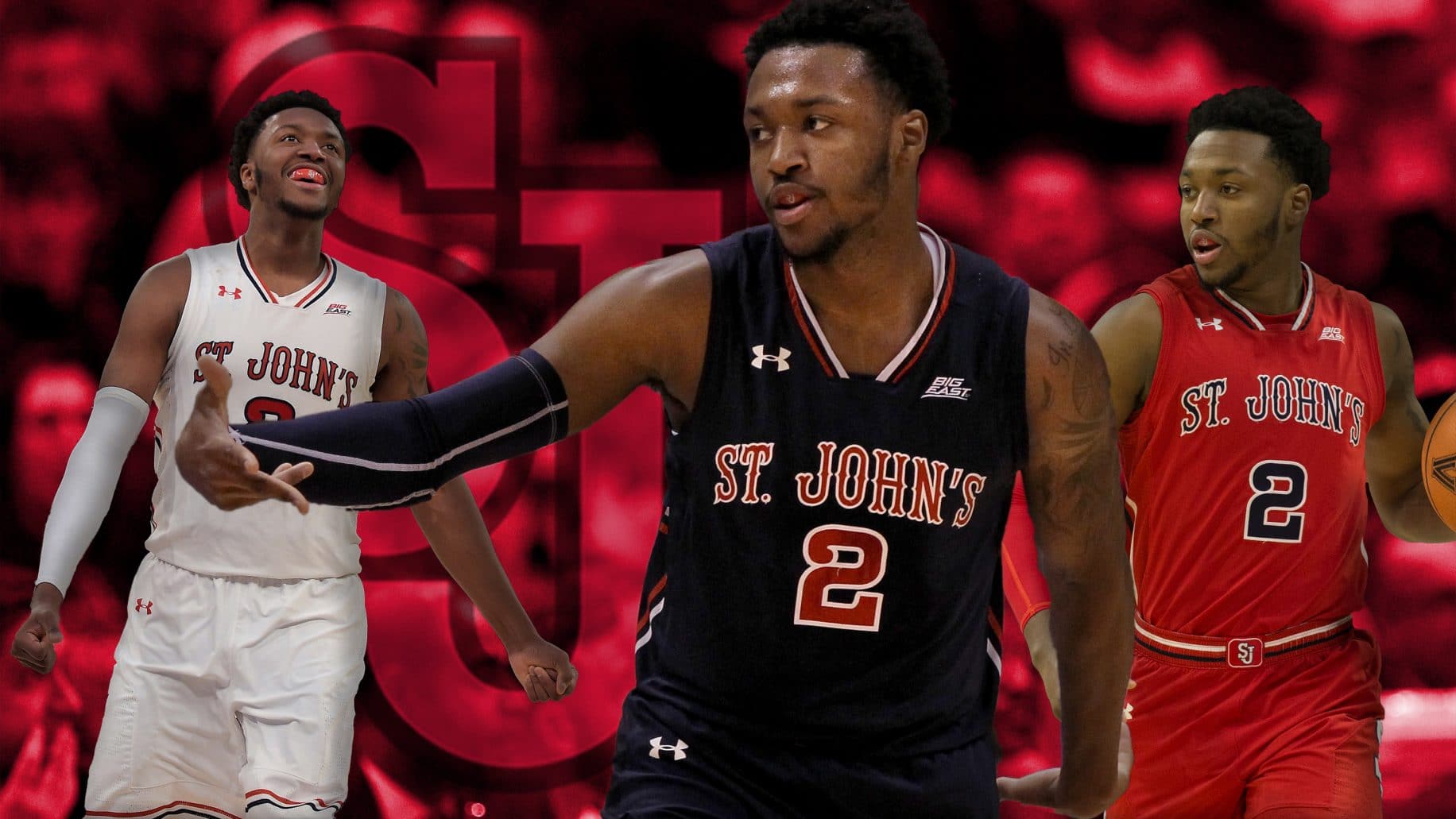 Sensational sophomore guard, Shamorie Ponds of the St. John's Red Storm, continues his whirlwind play with this stunning pass against Marquette.
Shamorie Ponds continues his quest in taking over basketball in the five boroughs with every minute played.
The sensational sophomore St. John's Red Storm guard is currently averaging 21.6 points, 4.8 assists and 2.5 steals a game while leading the Johnnies to a reincarnation nobody could have predicted after such a tough start to the season. On Wednesday night, he added another gem to the season highlight-reel.
With the Johnnies taking on Marquette on the road, Ponds received an outlet pass and quickly got it down the court to teammate Justin Simon with a streetball pass worth of Rucker Park's glory days:
? HE DID WHAT?!?!?! ?

Shamorie Ponds with the playground pass to Simon for a @StJohnsBBall layup. #BIGEASThoops pic.twitter.com/LgpwSizaQj

— #BIGEASThoops (@BIGEASTMBB) February 22, 2018
The kid didn't even look. He simply flicked the ball while knowing where Simon was the entire time.
In the end, it wasn't enough. St. John's fell to Marquette by the final of 85-73. The sophomore sensation poured in 19 points while adding six assists on a tough night from the floor (5-for-18). It doesn't shut down the fact the kid is now in prime position for a solid NBA future.
Next up for St. John's will be the Butler Bulldogs next Wednesday in New York.