The Cleveland Cavaliers did well at the NBA trade deadline.
T
he Cleveland Cavaliers lit up the NBA trade deadline like a Christmas tree and in doing so, they improved for the short-term while also brightening their future.
Thursday afternoon, the Cavs made three trades.
The first one sent Isaiah Thomas, Channing Frye and a 2018 first round pick to the Los Angeles Lakers for Jordan Clarkson and Larry Nance Jr. The next trade was a three-team deal with the Utah Jazz and Sacramento Kings, where the Cavs traded away Iman Shumpert, Jae Crowder, Derrick Rose and a 2020 second round pick which netted them George Hill and Rodney Hood. The third trade saw Dwyane Wade head back to the Miami Heat for a 2024 second round pick.
First off, let's dissect what the Cavs actually gave up.
Thomas, while the second most talented player on their roster, was a major distraction. He was never able to fit in with LeBron James and the Cavs' offense, and always blamed others for the team's struggles. Whether it be criticizing Kevin Love for leaving a game early with an illness or saying the Cavs go in separate ways when adversity hits, Thomas always had something to say. And chances are, general manager Koby Altman and the Cavs were never going to re-sign him in free agency anyway.
Shumpert was in and out of the Cavs' rotation this season with injuries and is a liability offensively based on his limited shooting ability and attack mindset or lack thereof. Plus, his defense comes and goes. Frye and Wade are each out of their primes and have fallen out of the Cavs' rotation. With the two hitting free agency this summer and currently out of a consistent role, trading them makes sense.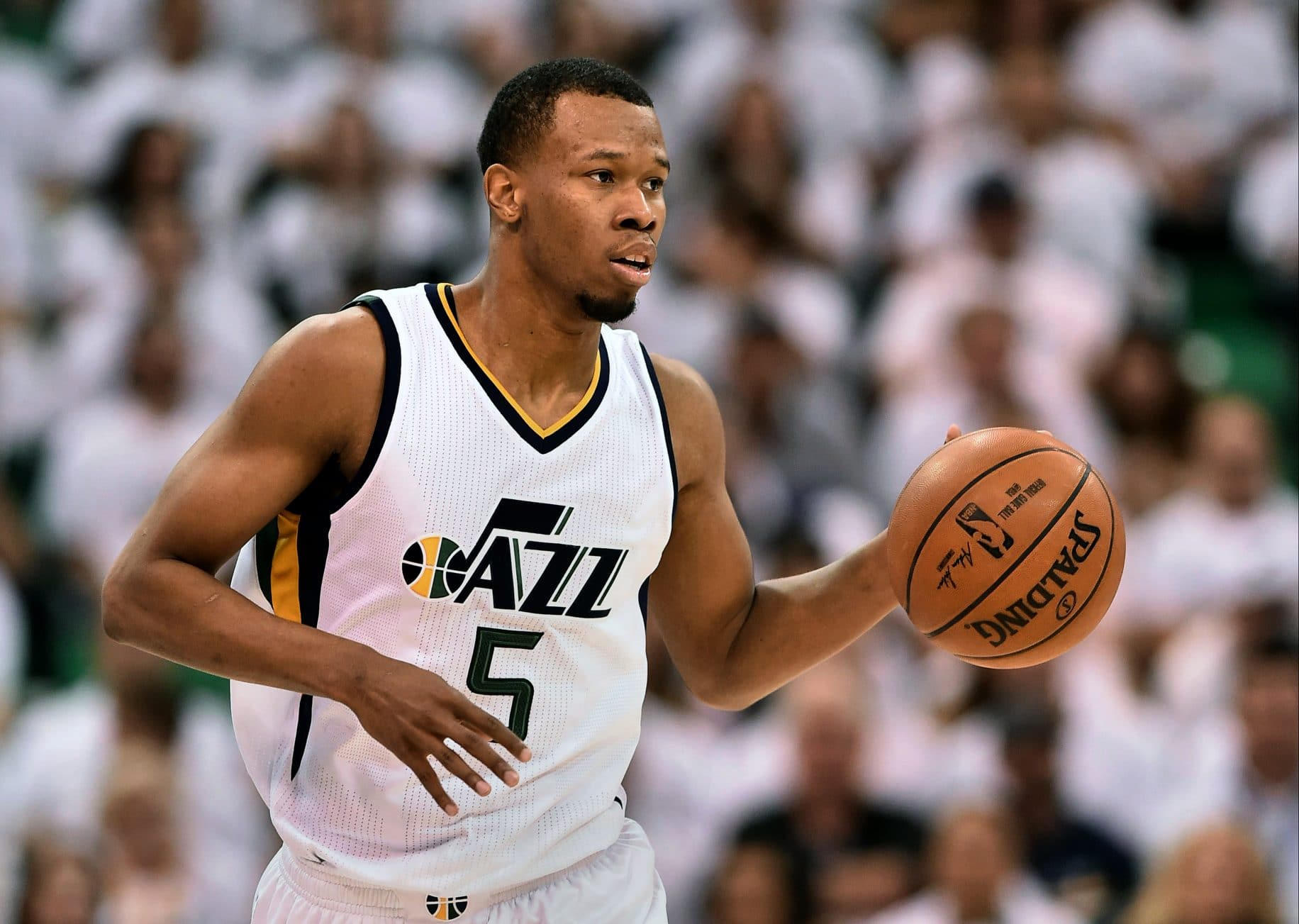 The same goes for Rose, who appeared in just 16 games this season and mysteriously took three months off. Crowder, on the other hand, is a notable loss for the Cavs. He was one of their best perimeter defenders and is capable of sticking jumpers from beyond the arc. At the same time, look at what the Cavs are getting back in all of these trades.
Clarkson, who was manning a reserve role with the Lakers, is more than capable of being a reliable scoring option. Averaging 14.5 points per game in just 23.7 minutes a night this season, he's continued to be a source of offense, whether it be attacking the lane or running the fastbreak. Nance, the other player the Cavs received from the Lakers, provides the Cavs with a high-flying forward who can rebound. Averaging 6.8 rebounds per game in just 22 minutes a night this season, Nance has a knack for hitting the boards. His rebounding prowess and athletic play will be valuable in the Cavs' rotation.
With Hill, the Cavs get a true point guard. The 31-year-old guard sees the floor well, is a selfless player, a respected on-ball defender, and is capable of providing a respectable scoring presence. Just a year removed from averaging a career-high 16.9 points per game, Hill has shown he can be an offensive threat. Couple that with his ability to find the open man and he should soundly replace Thomas alongside Clarkson—who can play either guard position.
Hood is arguably the Cavs' biggest deadline addition.
Whether it be shooting off the dribble or attacking the rim, Hood is capable of being a go-to scoring option. Averaging a career-high in points (16.9) per game as well as three-point shooting percentage (38.9%) this season, he continues to grow into a well-rounded offensive player. With Clarkson, James, Kevin Love (when he returns from his hand injury), J.R. Smith, Kyle Korver, and Hood, the Cavs now have a number of guys who score and hit the outside jumper at different positions. This will serve as a  more balanced offensive attack.
Another important aspect of the Cavs' deadline maneuvers is the contracts these players are under. Clarkson, who's under contract for the next two and a half seasons at roughly $12.5 million per year, Nance, who's under contract for less than $3 million per year through the 2018-19 season, Hill, who's in the first year of a three-year, $57 million deal, and Hood, a restricted free agent after this season, present contracts that are team-friendly or offer flexibility.
The Cavs endured about as big of a roster shakeup for a playoff team as humanly possible Thursday afternoon. With nearly half of their roster getting traded and four new pieces, who will all man prominent roles, being thrown into the mix, they're a different team. The distractions, or at the very least a good chunk of them, are gone. It's unclear what head coach Tyronn Lue's starting five will be for the short-term, but boy does he have options.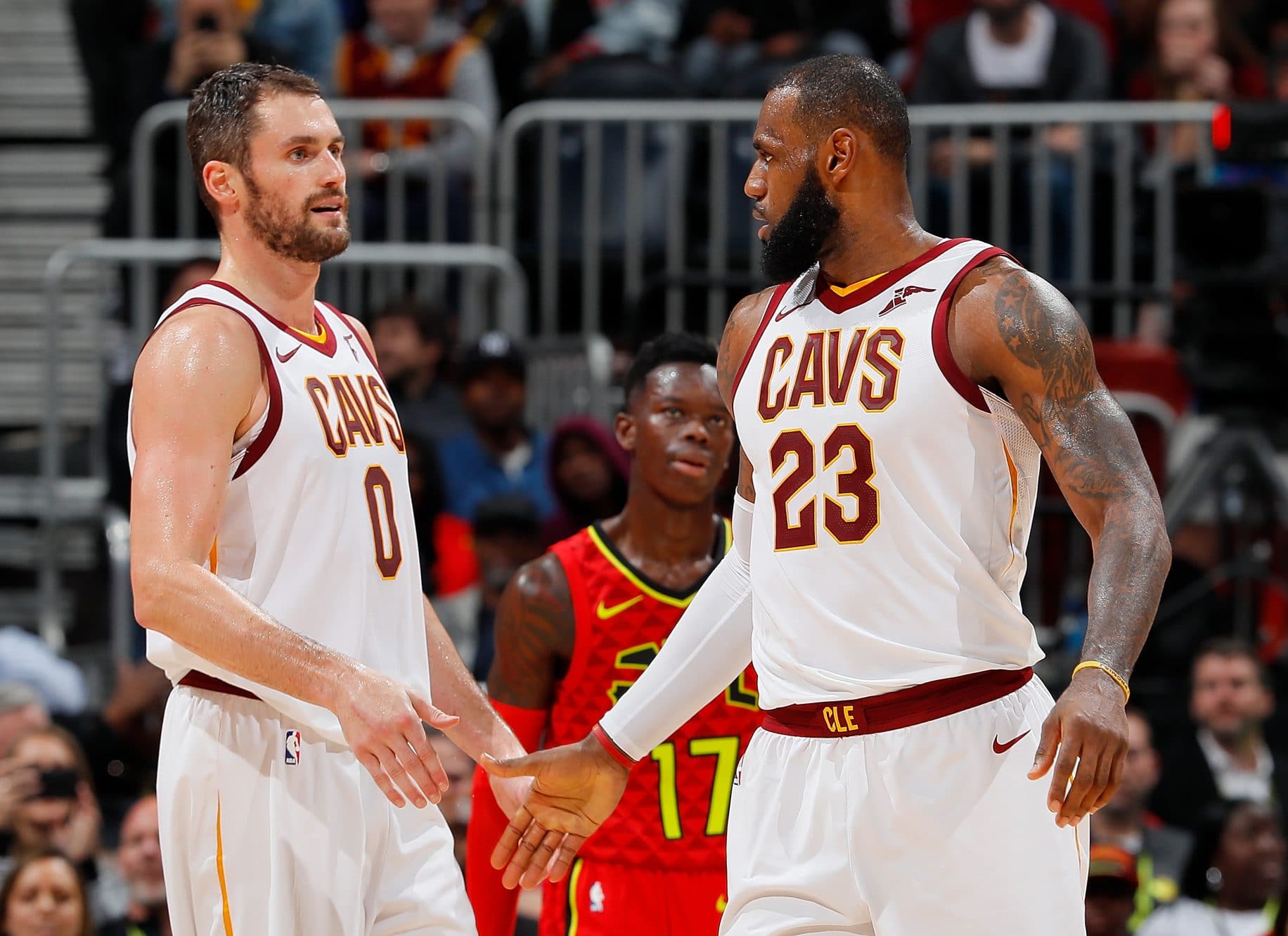 Hill will likely be their starting point guard or the first guard off the bench. Clarkson, while more of a scoring two-guard, is capable of handling the rock. Hood, at 6-foot-8, can play both wing positions and will be relied on to help out James and the Cavs' scoring efforts. They could go small and play Hill and Clarkson in the backcourt, while Hood, Smith or Korver play the three, James moves to the four and Tristan Thompson mans the middle … before Love returns.
And when Love returns, it only helps the Cavs' championship aspirations. He spreads the floor with his perimeter play and is their best rebounder. Of course, there's the possibility that the moves they made Thursday afternoon aren't enough to help them beat the Golden State Warriors or even get out of the Eastern Conference and if they fail to do so, James could bolt Cleveland for the second time. And if he does, the Cavs have a good foundation to begin a new era within Clarkson (25), Hill (31), Nance (25) and Hood (25), if they re-sign him, alongside what was already in place.
To add onto such a rebuild, the Cavs retained the Brooklyn Nets' first-round pick in this year's draft which is projected to be a top-ten pick.
It was a lot to fathom, but the Cavs did well Thursday afternoon; they're now more equipped to go on a deep playoff run this Spring and/or jumpstart the post-James era, if that situation were to present itself.