The New York Knicks had big decisions to make at the NBA trade deadline following the Kristaps Porzingis disaster. Here are the winners and losers of the big day.
T
he 2018 NBA trade deadline was beautifully chaotic. The Cleveland Cavaliers stole the headlines when they pulled off some NBA 2K type trades in the hopes it will bring them closer to a championship and convince
LeBron James
to stay. The New York Knicks flew under the radar; along with the rest of the league.
Kristaps Porzingis' injury signaled the end of any playoff chances the team had and ushered in the possibility of a tank for the remainder of 2018. Regardless it doesn't appear that the Knicks are headed in that direction. At least not if they can help it.
Every trade deadline has its winners and losers. Here's a look at some of the big ones for the Knicks from Thursday.
---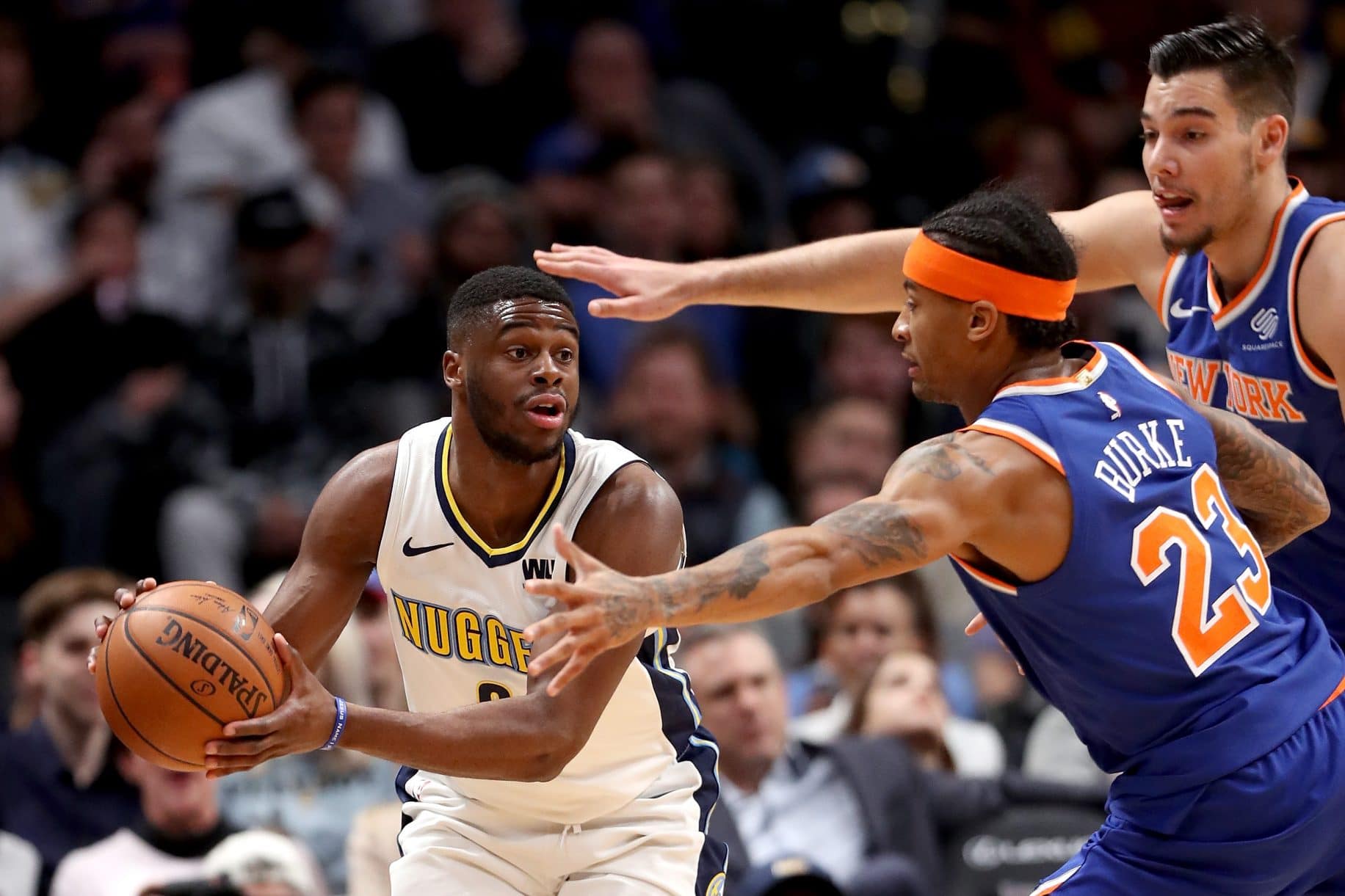 ---
Winner: Emmanuel Mudiay
Emmanuel Mudiay was the seventh pick in the same 2015 NBA Draft in which the Knicks chose Kristaps Porzingis fifth. After a promising rookie season, things quickly went bad in Denver. So bad that the Knicks were able to snag him for the fading Doug McDermott.
The 21-year-old was replaced in the starting lineup last season and his playing time has been sporadic since. He's been in and out of the rotation this season again. It was time to move on for both sides.
Mudiay has logged more than 20 minutes just once since Dec. 8. He was clearly out of favor with the coaching staff. In New York, things could be different. The Knicks wouldn't have traded for him if they didn't plan to play him.
---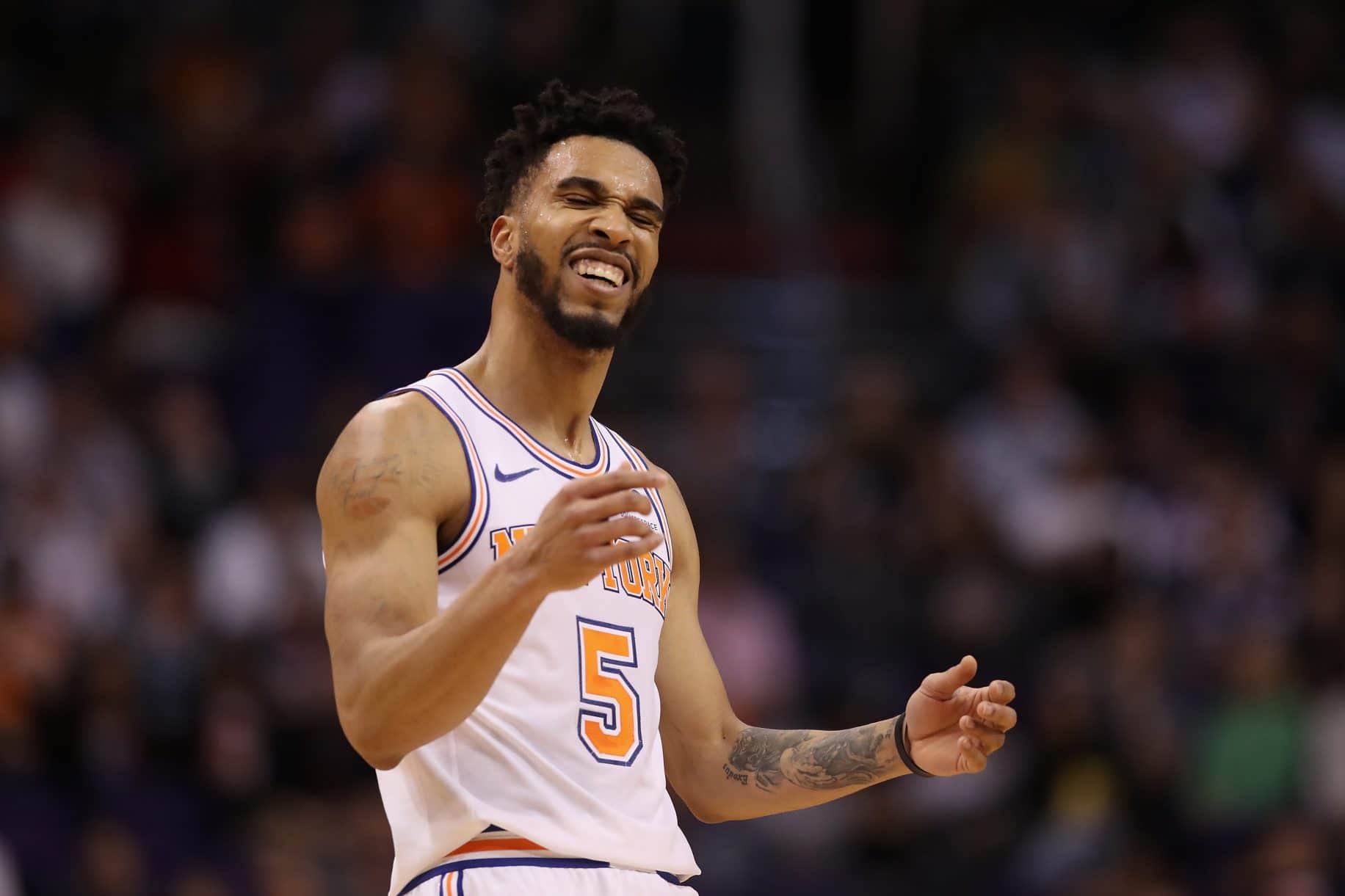 ---
Winner: Courtney Lee
Courtney Lee got what he wanted; which is for some reason to stay in New York. Maybe it's because he's been traded so many times and he's been on so many teams. Lee likes having a little stability in his basketball life. No matter how bad the team is.
The Knicks were taking calls on Lee (via ESPN's Ian Begley) but apparently, none of the offers were good enough. It's good to have a vet on a team like this, but the 32-year-old does seem a little out of place.
He seems like a much better fit on a team chasing a playoff spot. Especially now without Porzingis, this Knicks team should be giving a chance to all their young guys. Lee isn't a part of the long-term plan. He's taking minutes away from someone who might be.
---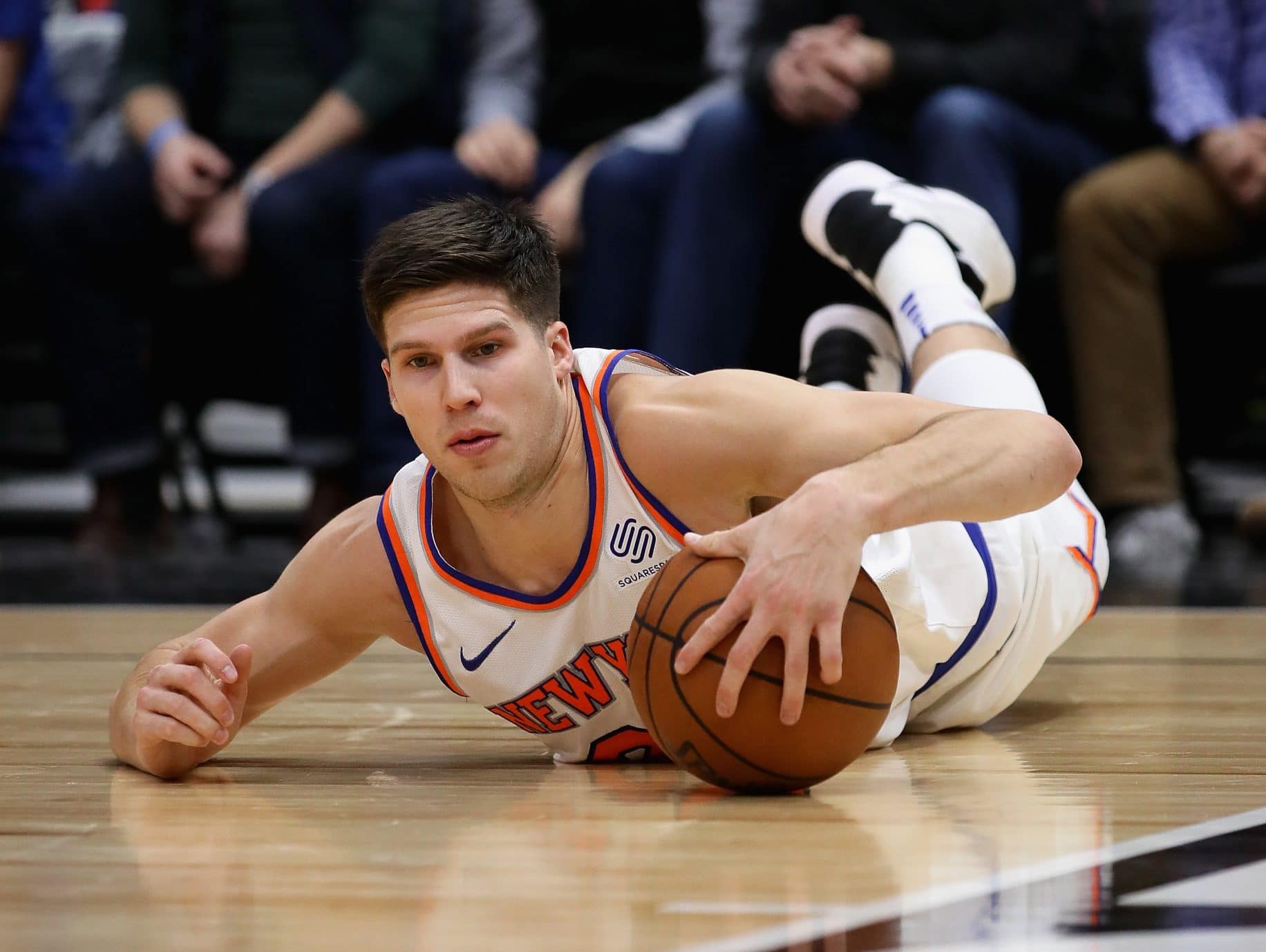 ---
Winner: Doug McDermott
Doug McDermott had a hot start that made him a fan favorite. It's hard not to like a guy who hustles like "Dougie McBuckets." The former National college player of the year can't guard anybody but he works his tail off on the defensive end.
In recent months, his play has tailed off. McDermott is shooting just 33.3 percent from three-point range in his last 20 games. He's made just two of his last 13 attempts from downtown. That's all he's taken over the past 10 games. A bad sign.
In a new place like Dallas, he's getting another fresh start. The Mavs wouldn't have traded for him if they weren't at least considering the possibility of resigning him over the summer. That wasn't an option for the Knicks. He wasn't in their long-term plans.
---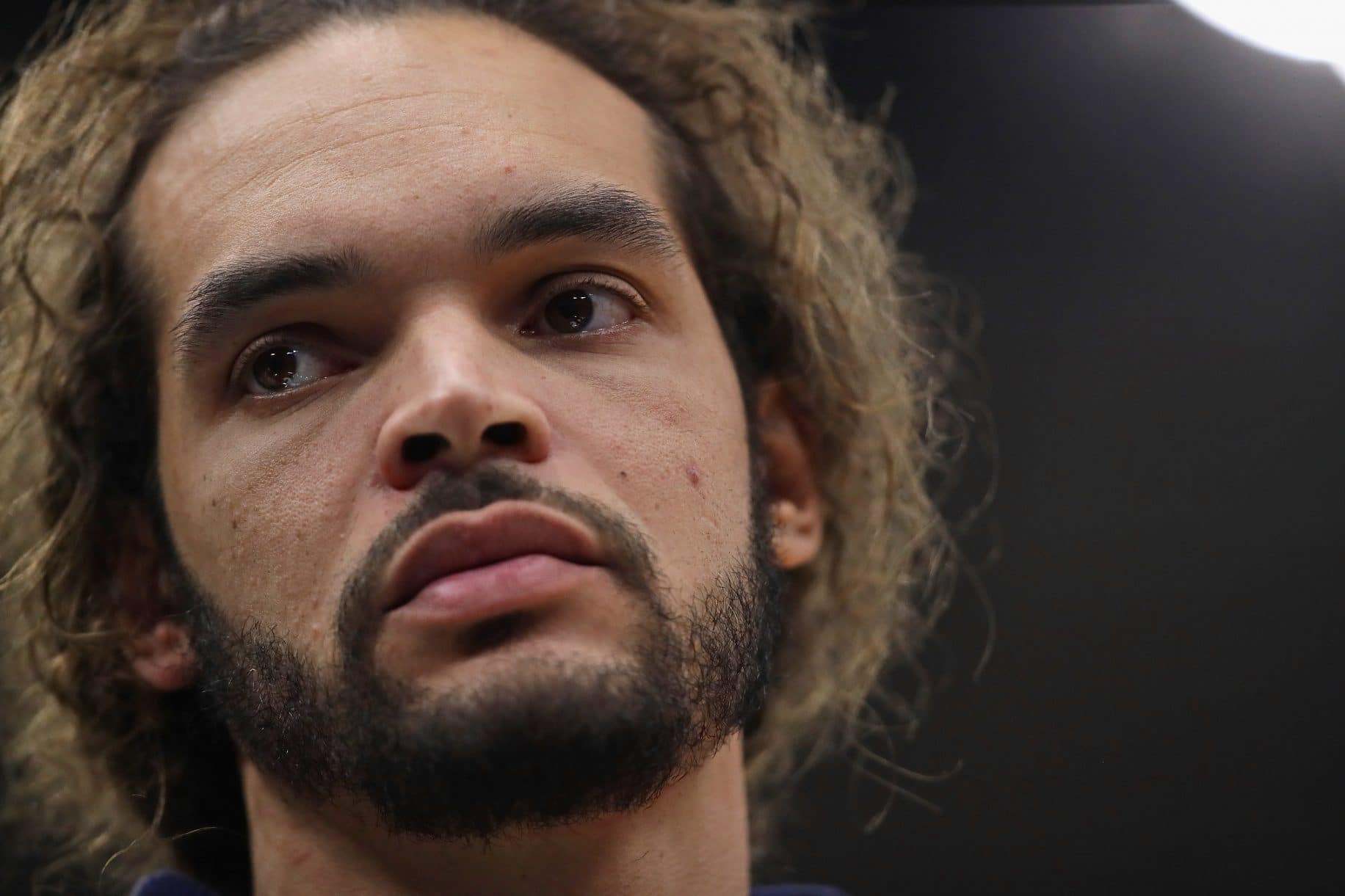 Loser: Joakim Noah
What a difference a new general manager makes. When Phil Jackson was in charge, Joakim Noah couldn't have been happier to be a member of the New York Knicks. He was the Zen Master's biggest fan.
But now Phil's gone and essentially so is Noah. The former Defensive Player of the Year has been away from the team for about two weeks due to a feud with head coach Jeff Hornacek.
Both sides would've preferred to trade Noah before Thursday's deadline, but that was a long shot. Now they're stuck with each other. Like anyone with that kind of money coming to them, Noah's not going to agree to a buyout. This is going to get worse before it gets better.
---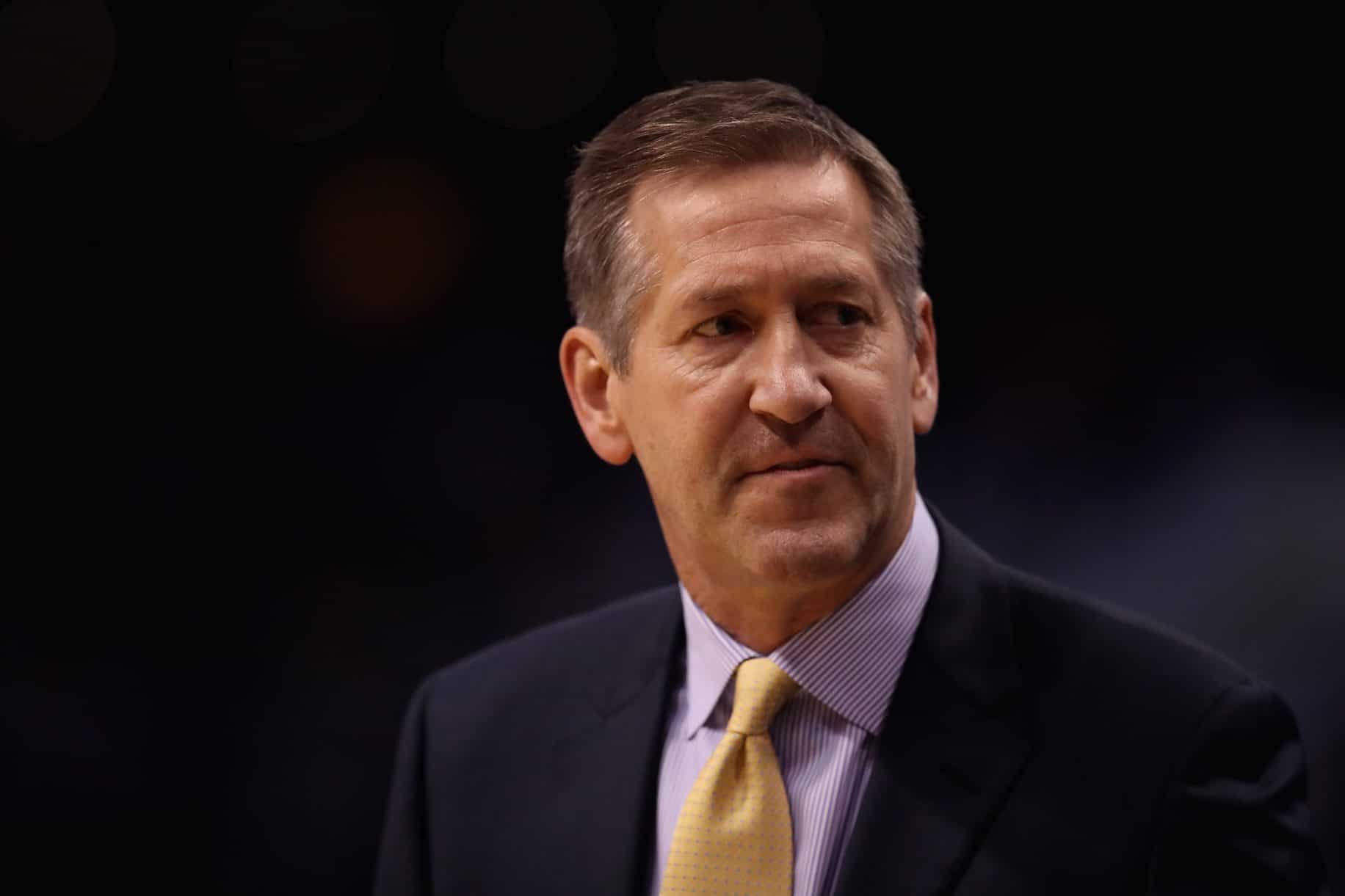 Loser: Jeff Hornacek
Knicks fans have turned on Jarrett Jack. They want to see more of Frank Ntilikina and Trey Burke. One guy who doesn't seem to agree with their assessment is head coach Jeff Hornacek.
Jack logged 23 minutes in Thursday's blowout loss to Toronto. Ntilikina played 21 and Burke just 13. The front office just added a fourth point guard into the mix with the Mudiay trade. So what is Jeff Hornacek to do?
He obviously doesn't want to take Jarrett Jack out of the rotation. That's his guy. But he's not going to play four point guards. Burke has the hot hand right now so he should stay in there. Could Frankie Smokes be relegated to the bench? The coach is in a tough spot.