The Knicks have made a lot of questionable decisions over their history, but trading for Blake Griffin might have topped the list. Here's why avoiding the big name was the only correct move, no matter how cheap he came.
Disaster averted.
On Monday night, Blake Griffin was traded in a deal that screamed "Classic Knicks." Detroit – a team that was going nowhere fast and now, after the trade, is going nowhere just as quickly, just on a treadmill in a slightly fancier gym – gave up a nice package for a player on a contract thought by many around the league to be untradeable.
This is what happens when organizations get desperate. They make shortsighted moves for big names that aren't going to move the needle. It's an art that has been perfected by the Knicks over the years, and it's borderline shocking – and encouraging – that they weren't in on the Griffin sweepstakes.
Is it that difficult to fathom a scenario where the Knicks approached the Clippers with an offer that bested Detroit's package of Tobias Harris, Avery Bradley and a lightly-protected 2018 first-round pick (with a 2019 second-rounder and Boban Marjanovic thrown in to make the money work)?
How about this doozy: Joakim Noah, Frank Ntilikina, Willy Hernangomez, Doug McDermott, Lance Thomas, a top-five protected 2018 first-round pick and a 2020 first-rounder with lessening protections for Blake and Milos Teodosic?
That trade looks awesome on paper, right? The Knicks unload Noah's carcass and get back a huge name. Sure, you're giving up on Frank Ntilikina after 50 games, but he hasn't looked that good anyway, and Willy…why KP's buddy can't even get off the bench. Plus the pick definitely won't be in the top 10, so losing it won't hurt so much.
What's not to love?
Fool me once…
A certain segment of Knicks fans would be dancing in the streets. Blake Griffin still does a lot of good things, is a transcendent passer, and would be playing next to his ideal frontcourt partner in Kristaps Porzingis – a stretch-five who can also protect the rim. New York also gets an upgrade at point guard in Teodosic, who looks like your drunk Uncle Sal but is actually a passing wizard who's led LA to a 15-8 record when he's been on the court this year.
It would be an easy sell. Just like Carmelo Anthony was an easy sell. And Amare Stoudemire before that. And Antonio McDyess before him. And Bob McAdoo and Spencer Haywood a generation before.
We've seen this story play out, with different characters and different dialogue, but always with the same ending. New York is the city that never sleeps, never rebuilds and never learns.
The Knicks have displayed patience and taken the low-and-slow approach to building a team exactly twice in their existence. The first time it resulted in two championships. The second time they made an NBA Finals and lost in seven games.
That those 90's glory years never resulted in a ring could be attributed in part to the last trade the franchise made with the Clippers, sending point guard Mark Jackson out in exchange for forward Charles Smith. Smith would go on to have perhaps the most ignominious Knicks playoff moment on record, while Jackson would retire with the second-most assists in league history.
Fool me twice…
Back to present day. There's some thought that New York should strike a trade while the iron is hot because nothing is guaranteed in the wild wild west of free agency. This misnomer exists partly due to LeBron James shunning the franchise in 2010 and has been reinforced by their inability to get primo free agent meetings since then. It's become popular to say that New York City no longer carries the cachet it once used to.
That much is half true – barely. The Knicks have never been a team to land a premium free agent simply because they played under the bright lights of Madison Square Garden. They've also rarely been good enough to warrant a superstar level player looking at them and thinking this is a place they could win it all.
If the Knicks ever achieved such a level of competence, it would be foolish to dismiss the allure of playing in the World's Most Famous Arena in a city that forever treats its champions like conquering heroes returning from battle. Of course, an All-NBA caliber talent is going to pick the place that gives him the best chance to win.
But if there's a virtual tie at the top, and one team is New York and the other team isn't? You can forget all the nonsense about how players can become global icons anywhere. New York is still New York. If you win here, it's different. Ask Derek Jeter. Or Eli Manning. Or Mark Messier. Or Walt Frazier, who still gets treated like a God even though he hasn't provided a minute's worth of cogent analysis in years.
(Just kidding! We love you, Clyde! Never retire!!! Can I touch your jacket?)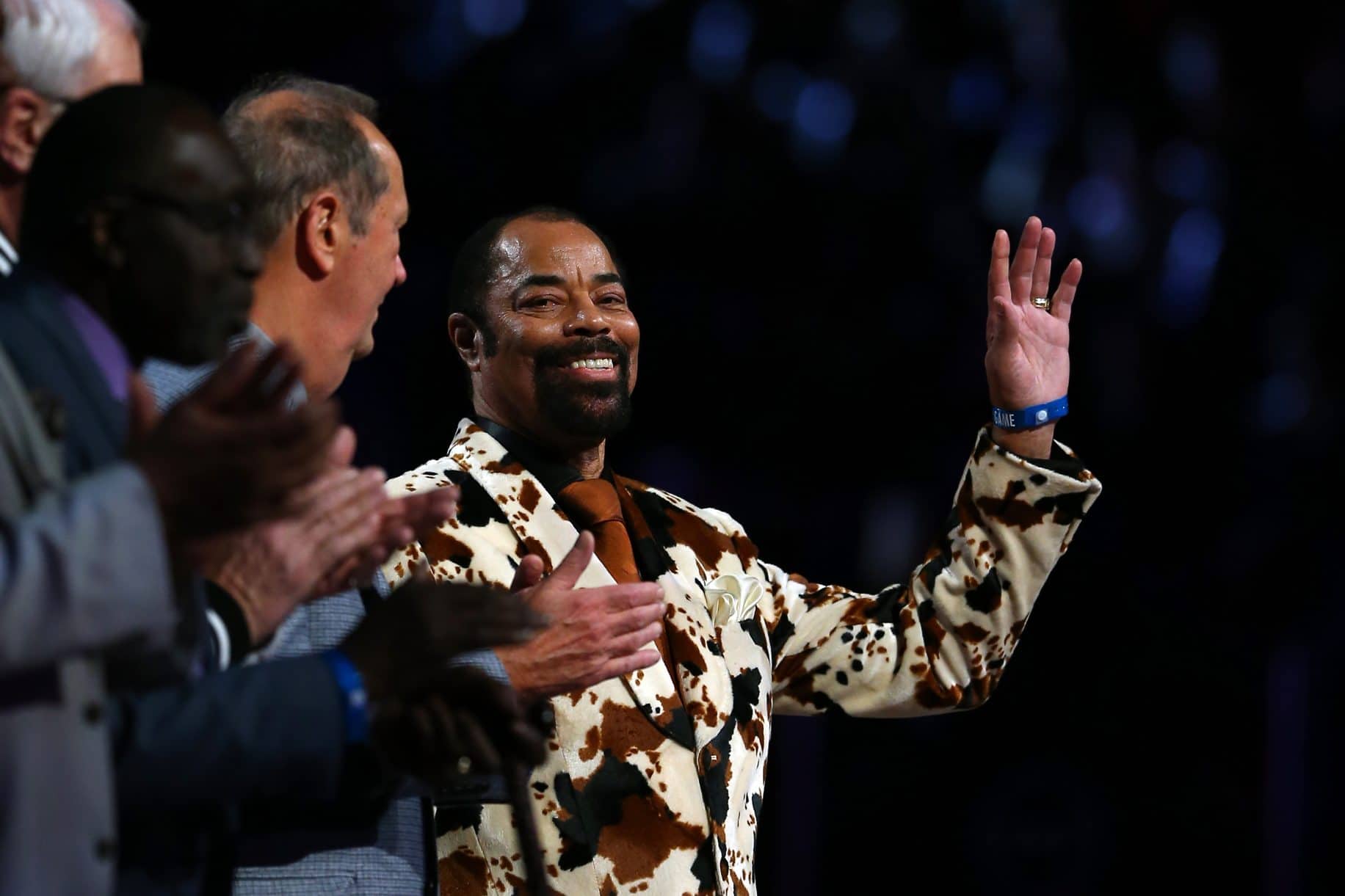 You won't fool me again
So what does any of this have to do with Blake Griffin? If the Knicks had made such a deal, not only would it have sent away young players and valuable future assets – not like that's ever come back to haunt the franchise in the past – but it would leave the Knicks with no significant cap space for the summer of 2019, which New York has been quietly gearing up for.
Griffin stands to make an astounding $34.2 million two seasons from now. When added to the max extension that Kristaps Porzingis can (and, the Knicks are praying, will) sign this summer, Tim Hardaway Jr.'s $18.1 million and the $12.7 million Courtney Lee (who New York would keep around in this scenario) is set to make, the Knicks won't have any significant cap room.
Oh, and this team might – if Griffin stayed healthy, a huge if – top out at 50 wins and be second-round playoff fodder. At worst, Griffin's contract becomes an albatross that makes the Joakim Noah deal look like a bargain.
On the other hand, as it stands now, with some simple cap gymnastics (waiving Lance Thomas and Noah after next season and stretching Noah's $19.2 million salary, plus shipping out Lee and taking back no guaranteed money) they could be in a position to offer max space to someone in 2019, when Kawhi Leonard, Klay Thompson, Kyrie Irving and Jimmy Butler are all free agents.
"Wait a minute," a voice screams from the back of the room, "we tried that in 2010 and look what it got us! Bupkus!!!"
Oh, hey there Disgruntled & Pessimistic Knicks Fan…you've been pretty quiet for a while, I almost forgot you were here! To you I say:
There is no path that guarantees the creation of a championship-caliber roster. There are many paths that guarantee anything but.
The Knicks best chance right now is to continue on the path they've been on for a grand total of six months. It can feel frustrating and hopeless at times, but once you step out of the forest, it's easier to see the trees for what they are: a 7-foot-3 franchise cornerstone, a promising backcourt that is a combined 44 years old, a good pick in a stacked lottery, and several contracts expiring in the next few seasons, all in a city that would worship someone for signing on as the missing piece of a title team.
The Knicks dodged one bullet by passing on Blake Griffin, but the trade deadline is still a week away. There will be more deals at their door, more teams trying to send a Trojan Horse to a franchise that has been sacked by Greece more times than it can count.
Stay the path, Steve, and Scott. The light at the end of the tunnel isn't that far away.