The New York Knicks, for once, are no longer the laughing stock of the NBA. To continue heading in the right direction, there's one thing they'll need to do above all else: Keep an open mind.
T
he
New York Knicks
are the most dysfunctional organization in professional sports.
Six months ago, it wouldn't have been hard to say that with a straight face. James Dolan has just lit $24 million on fire by canning Phil Jackson, the president of basketball operations, two months after picking up his contract option. That Jackson's ouster came less than a week after allowing him to run the team's draft room and mere hours before free agency was set to begin only added insult to injury.
They made the move coming off a season that featured public feuding with the team's nominal star and concluded with the organization's golden ticket being placed on the trading block over a missed exit meeting. Even after Phil was gone, the Carmelo Anthony trade drama lasted through the eve of training camp. It wasn't pretty.
What a difference a few months can make.
It could be worse …
The Knicks are still no one's portrait of perfection, having lost 14-of-18 games while recently showing questionable effort in the process.
Still, they're 21-28. Kristaps Porzingis just made his first All-Star team, and long-term pieces Tim Hardaway Jr. and Frank Ntilikina have looked good. While the season has had its fair share of frustration, more often than not the team has left fans feeling good about the direction they're headed.
In comparison to the rest of the league, though? James Dolan might as well be captain of the Good Ship Lollipop.
In one 72-hour period earlier this week, we got news that:
The Cavs think Kevin Love faked being sick to get out of a blowout loss to Oklahoma City, as well as practice the next day.
The Wizards held a player's only meeting that either accomplished nothing or made matters worse.
Kawhi Leonard and the Spurs have a strained relationship, with the star apparently disconnected from the team amidst his recent rehab.
The Hornets made Kemba Walker available in a trade, and then Michael Jordan retracted it … sort of.
Damian Lillard met with Blazers owner Paul Allen to discuss the direction of the franchise.
The Bucks fired their head coach Jason Kidd without first informing their franchise savior, Giannis Antetokounmpo.
All of this comes during a season that has already included two coaches fired, "I don't want to be here," everyone's favorite soccer dad saying Luke Walton has lost the Lakers' locker room, and Bobby Portis punching Bulls' teammate Nikola Mirotic in the face, which feels like years ago.
The lesson, as always is this: In professional sports, things can change in a hurry. Nowhere is that truer than in the NBA.
Hey, you never know …
What does this have to do with the Knicks? Bear with me for a moment …
Recently, following the Kemba Walker news, there's been a good-natured argument playing out between Knicks fans that generally fall into two camps.
Folks in one camp are steadfast in their belief that the team is nowhere near contention, and as a result, under no circumstances does a trade for a veteran like Walker makes sense.
The other camp is, to varying degrees, at least willing to look at a possible trade on its merits. Some would be ok putting Ntilikina on the next train to North Carolina, while others would only be willing to make a deal that gave up a first rounder with heavy protections.
This isn't a column arguing for or against the merits of a trade (although for what it's worth, the idea of shipping out a 19-year-old rookie who's shown promise and hasn't yet been in the county for six months seems a bit shortsighted).
No, the message here, in light of everything that has happened across the NBA landscape this week and this season, is simple: keep an open mind.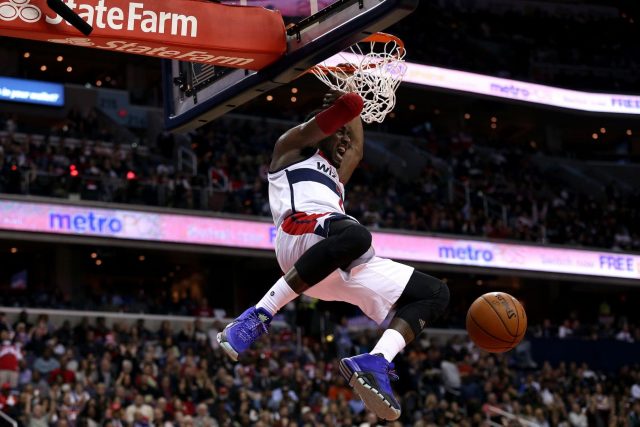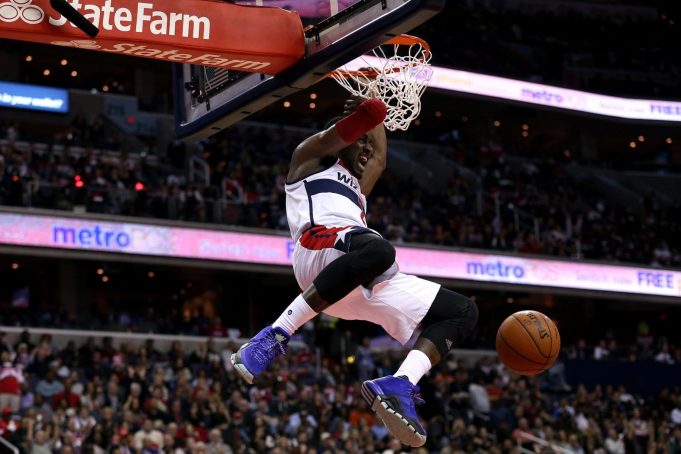 Stay Prepared
Quick: What would your reaction be if Twitter blew up tomorrow with reports that John Wall wanted out of Washington? What about if word leaked that Lillard was finally sick of playing in a small media market? Or that Kawhi was tired of slowly having his body parts replaced with cyborg replicas as part of the Spurs master plan to indefinitely extend his useful life?
In response to any of these stories, would you really be shocked? "Mildly surprised" seems more accurate. It's the NBA in 2018. Nothing is sacred.
Think about it. Name the NBA star that hasn't either a) changed teams or b) been the subject of reporting about discord with either his teammates or his organization over the last five years.
I've got Steph Curry, Anthony Davis, DeMar DeRozan, Giannis (for now) and … that's it.
Players get angry. Organizations get antsy. The key is to be ready for whatever opportunities might come your way, and position yourself as an attractive destination for the next star who wants out.
In the last calendar year alone, we've seen Kyrie Irving, Paul George, Chris Paul, Jimmy Butler, and DeMarcus Cousins get dealt because either they or their teams didn't see a long-term relationship as a viable option. You could argue that each of these guys is a top-15 player in the league. Imagine who will want out in the next twelve months.
Keep your options open
Back to the Knicks. If the right Kemba deal—or deal for any veteran player for that matter—comes along, do it, and ask questions later. Who knows what disgruntled star might be watching and say to themselves "You know what? I could do worse than playing in the biggest city in the world with a budding superstar and a top-notch playmaker."
If, on the other hand, the right deal never comes along, don't send out Ntilikina for 65 cents on the dollar even if you have given up internally on the prospect of him becoming a star. Some other team may feel differently. You never know.
Assets are assets, whether you're talking about stocks, cans of soup, or professional athletes. Buying low and selling high is never a bad strategy.
The only thing the Knicks cannot do is approach the building of this team with a mindset closed off to one possibility or another. Keep an open mind to any strategy, and wait for the right opportunity to present itself.
The same goes for fans. "Under no circumstances should we make X move" or "There's no excuse for not going out and getting Player Y, regardless of the cost" are not winning organizational strategies. Judging from the patience he's exerted thus far, Scott Perry seems to realize this.
It's about time the rest of us did too.