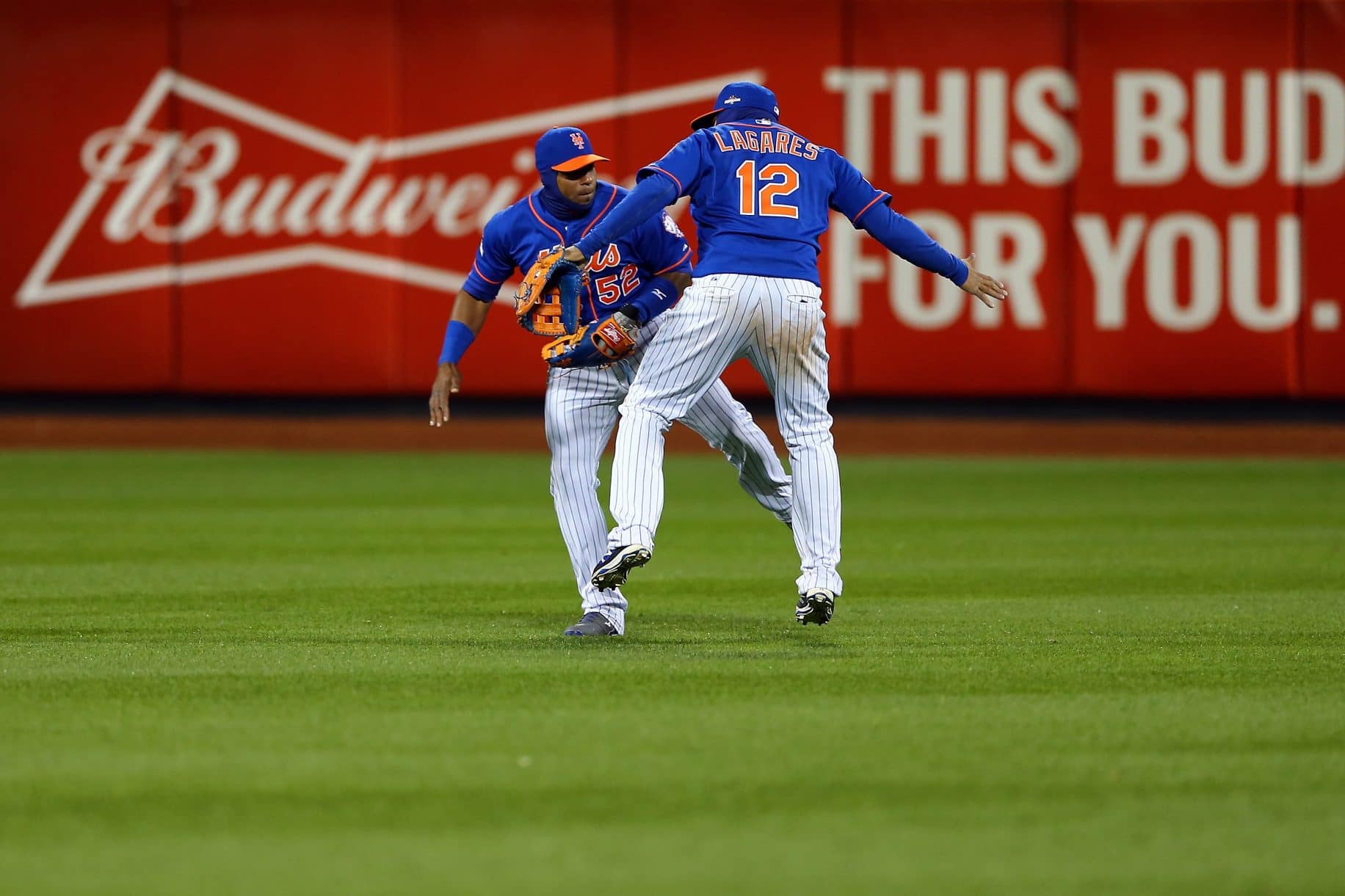 Some important New York Mets are already getting their work in at Port St. Lucie ahead of the 2018 season.
With pitchers and catchers not expected to report to spring training for another 27 days, you would be surprised to see four New York Mets already working out at the Port St. Lucie facility on Jan. 16.
But that's exactly what the Mets and their fans discovered this morning when Amed Rosario tweeted out a picture of himself, Yoenis Cespedes, Wilmer Flores, and Juan Lagares in Florida.
Squadddddd..??? @ynscspds @juanlagares2 pic.twitter.com/MkJJ7xcHWv

— Amed Rosario (@Amed_Rosario) January 16, 2018
Lagares, as previously noted by his offseason tire workout Instagram picture, looks to have added some major muscle mass to his frame in an attempt to win a more prominent role with the team.
He is also not the only player in the picture with something to prove. Flores would be the presumed starting second baseman if the season were to start today, but would the team trust him to hit right-handed pitching and play adequate defense routinely?
These are questions he will have to answer this spring even if there are no further outside additions made. Then there's Rosario, the young phenom at shortstop. Ranked as the top prospect in all of baseball last summer, Rosario's .248/.271/.394 slash line did not live up to expectations during his first taste of major league competition.
He will have high expectations in 2018, as the Mets are counting on him to become the shortstop of the future and hopefully the face of their franchise.
And finally, Cespedes may not need to win a job this spring, but he does need to prove he can stay healthy for an entire season. Although Cespedes has not missed extensive time in his Mets career, he always seems to be dealing with some sort of nagging injury.
He's productive when he's on the field, so health will be a key factor if he is to have a bounce-back season in 2018.
Take a peek below at a video of the four-man squad's workout today in the sunshine state.
Speed and strength. @ynscspds, @Amed_Rosario, @juanlagares2 and Wilmer Flores are already working out with @BarwisMethods in preparation for #SpringTraining. pic.twitter.com/decZuvf6PM

— New York Mets (@Mets) January 16, 2018
No matter what happens with these four players in 2018, it is heartening to see they are committed to making serious strides this season.